Updated February 21, 2023
A Missouri bill of sale is a legal document that records the sale and transfer of personal property. This common is for motor vehicles and should be signed when or after completing the transaction. 
A signed copy should be kept by both parties and the buyer will need to show it when registering a vehicle (with the Dept. of Revenue).
Forms (4)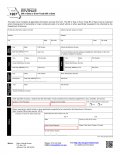 Motor Vehicle Bill of Sale (Form 1957) – This is to be used to prove the legal sale and purchase of a motor vehicle. The form provides all information needed for a change of ownership, seller and buyer information, and may be used to register the vehicle.

Download: Adobe PDF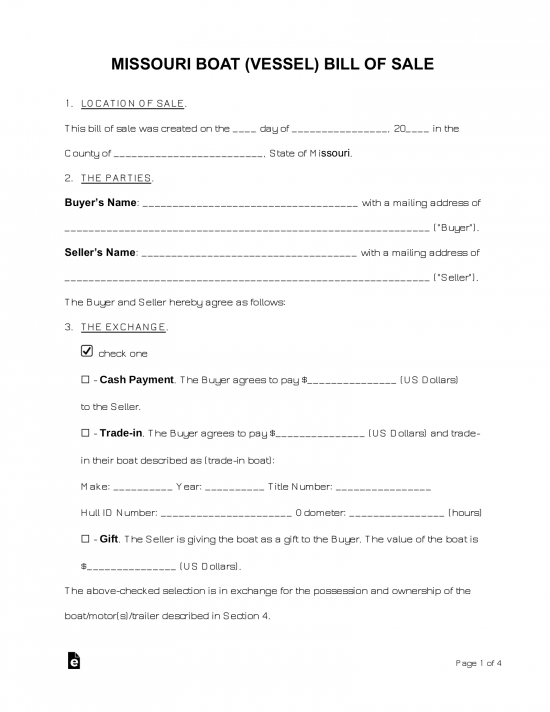 Boat Bill of Sale – This document would be used to prove the purchase and change of ownership of a vessel/boat and will prove a change of ownership.

Download: Adobe PDF, MS Word, OpenDocument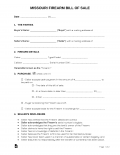 Firearm Bill of Sale – The use of this document will provide legal proof of the sale of a firearm. It will provide information about the seller, buyer, and the firearm itself. It will also provide information with regard to a change of ownership.

Download: Adobe PDF, MS Word, OpenDocument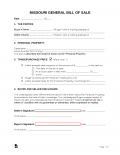 General Bill of Sale – These forms are most generally utilized between two private parties for the proof of sale and change of ownership of personal items.

Download: Adobe PDF, MS Word, OpenDocument
Vehicle Registration Forms
Boat Registration Forms