Updated June 23, 2023
A grandparents' medical consent form allows a parent or legal guardian to hand over all responsibility regarding their child's health care decisions to one of the child's grandparents. This form is required to have a start and end date, in accordance with the respective state law (the average duration lasting 6 months to a year). Once created, this form must be presented by the grandparent(s) whenever the child is being treated or diagnosed at a medical facility.
Execution – While not required, it is recommended that this form be signed in the presence of a notary public.
Minor Child Medical Consent Form – Use this form if anyone else but a grandparent will be holding the legal right to a child's medical treatment.
Giving Responsibility to a Grandparent
The responsibility of a child is a big deal and requires a lot of attention. There are many good reasons to have a grandparent be a caretaker for a child's medical needs. A child may have perfectly good parents but due to their work commitments and little time, more help is needed to care for the child. Or simply, a grandparent lives in the same house that is able to care for the child.
1. Check Competence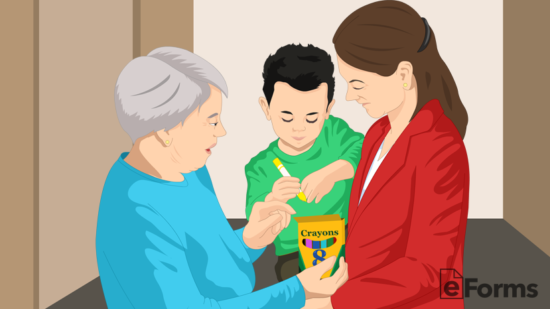 If a grandparent is suffering from dementia or any other health-related issue, it would be a good idea to reevaluate your decision to have the grandparent care for the child's medical needs. In most cases, the grandparent is also driving the child to and from the hospital and this should be a concern if the grandparent is not in tip-top health. It's always an option to select another person to care for the child's medical needs.
2. Valid Time
Every child's medical consent form will expire, typically within 6 months to 1 year, however, this could last longer up until the child is 18 years of age. As a parent, ask the grandparent about their availability and length of time in which they could cater to the child's medical needs. Also as a parent, take into account your needs for your child.
3. Stay Updated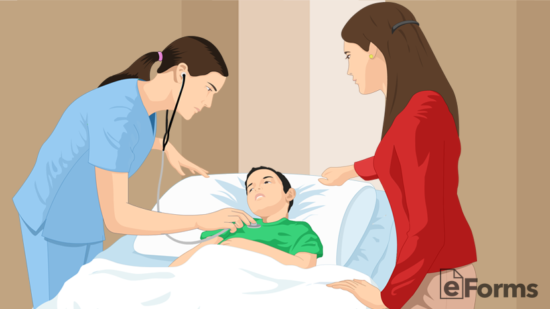 As a parent or legal guardian, request feedback each and every time from the grandparent and the child when the child receives medical attention. It's a parent's duty to know everything going on in the event that the medical consent form needs to be altered or canceled. Ask the hospital or the child's primary physician to email reports of the child's progress.
Video
How to Write
Step 1 – Download in PDF, Microsoft Word (.docx), or Open Document Text (.odt).
Step 2 – Begin filling out the form by entering all of the information listed below into the appropriate fields.
Legal parent or guardian's name
Address of child's residence
Child's date of birth
Grandparent's name
Date of document's authentication
Date that document will expire

Step 3 – Next, the parent or legal guardian and a witness must furnish the document with their signatures, the dates of signing, and their printed names.

Step 4 – The following information is not required for inclusion, but is recommended to assist medical facilities when providing medical treatment for the child:
Father's telephone number
Mother's telephone number
Child's allergies to drugs or foods
Special medications, blood type, or pertinent information regarding the child
Child's physician and their phone number
Child's insurance provider and policy number

Step 5 – Finally, it is recommended that this document be notarized by having a Notary Public provide the following:
State
County
The date
Name and title of Notary Public
Name of parent or legal guardian
State
Notary Public's signature
Notary Public's seal