Updated September 19, 2023
Alaska deeds are legal documents that allow the transfer of real estate from a seller (Grantor) to a buyer (Grantee).[1] There are three (3) main deed types to handle a traditional sale or if just an interest in property is being transferred. The deeds should be completed after the buyer has received their funds or trade for the property and the deed will be completed as the last step in the closing. Afterwards, the buyer will be able to submit their deed to the County Registry with a Title Company.
Deed Types (4)
---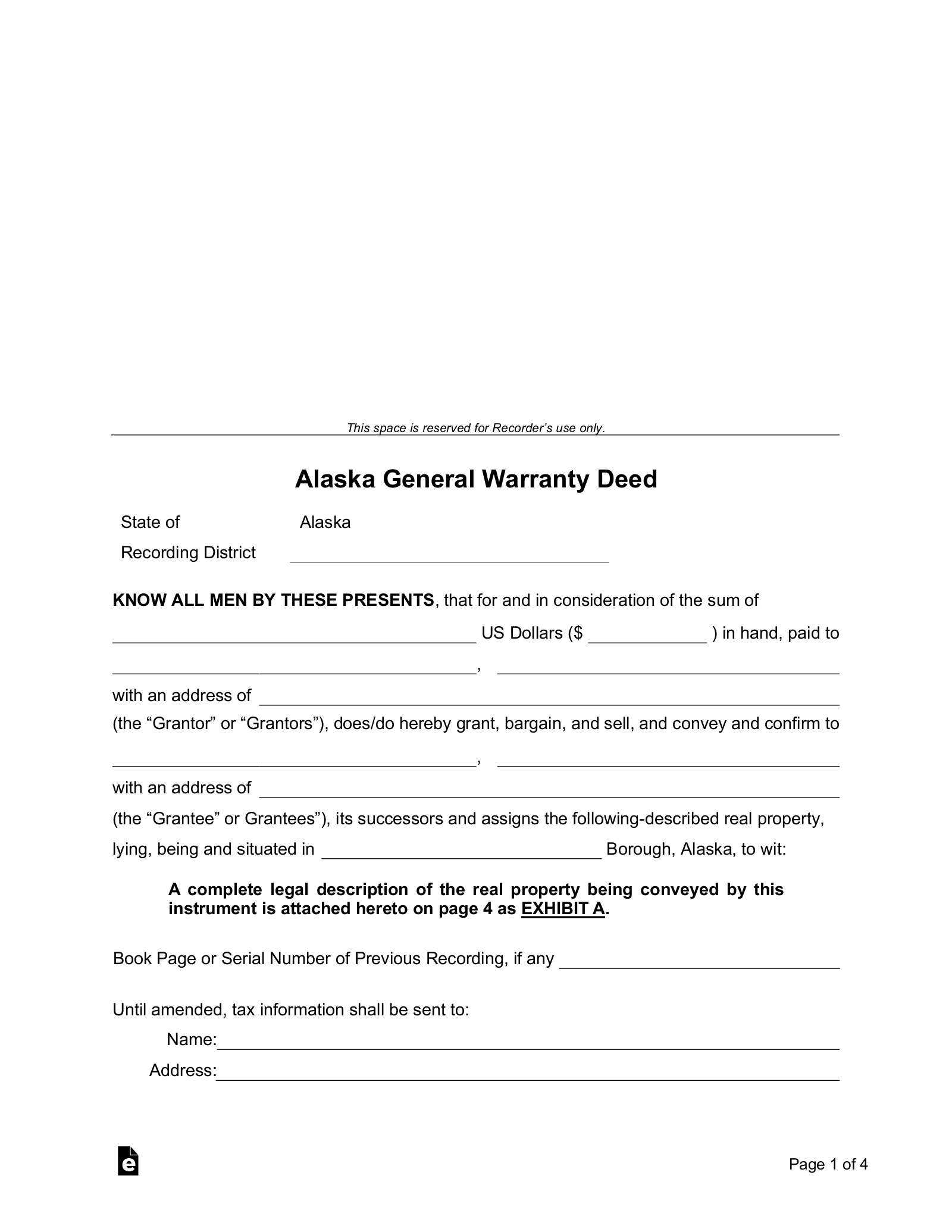 General Warranty – This type of deed delivers title in fee simple with no liens or encumbrances and with the guarantee that title will be transferred without defect.
Download: PDF, MS Word, Open Document
---
Quit Claim – This type of deed allows for the transfer of real estate without any guarantees to the title.
Download: PDF, MS Word, Open Document
---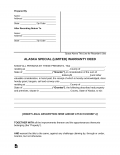 Special Warranty – Conveys property with the guarantee by the grantor (seller) that there were no title defects that occurred during their tenure as the owner.
Download: PDF, MS Word, Open Document
---
Transfer on Death – Allows a beneficiary to assume ownership of property without undergoing the probate process.
Download: PDF
---
Alaska Property Search (5 steps)
In order to fill in a deed, the information about the property will need to be collected. This can be done by performing a search for real estate.
Step 3
After the name has been entered (Last, First) you will be brought to a page with all matching names in the State.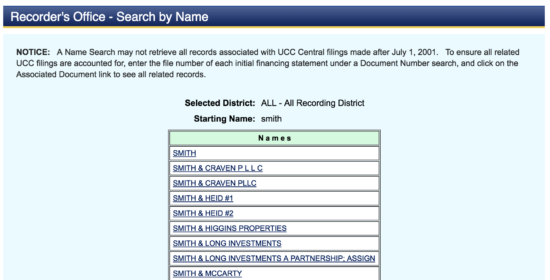 Step 4
Select the name and you will be redirected to a page showing all the results in relation to the real estate that the name is associated. For this example we used Starbucks Corporation.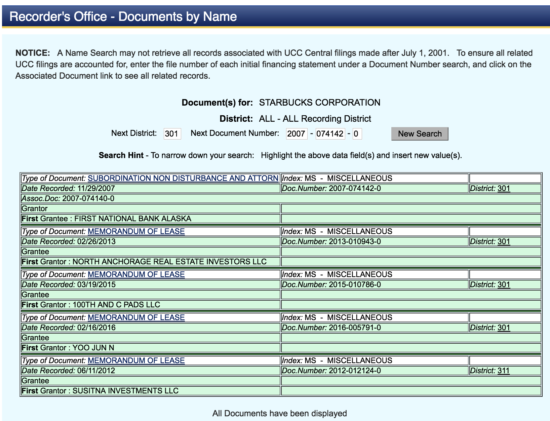 Step 5
You may click on the Type of Document link and view all public information about the individual or entity in regards to the real estate it is associated.
Sources