Updated April 25, 2023
A West Virginia deed transfers title to property from one party to another. The deed should be written for the date when the consideration (money) exchanges hands with the Grantee (buyer). The form should have the Preparer's, Grantor's, Grantee's information along with the legal description of the property. The form should be signed with a notary public or two (2) witnesses per State requirements and the form may be processed by the County Court Clerk's Office.
Deed Types (3)
---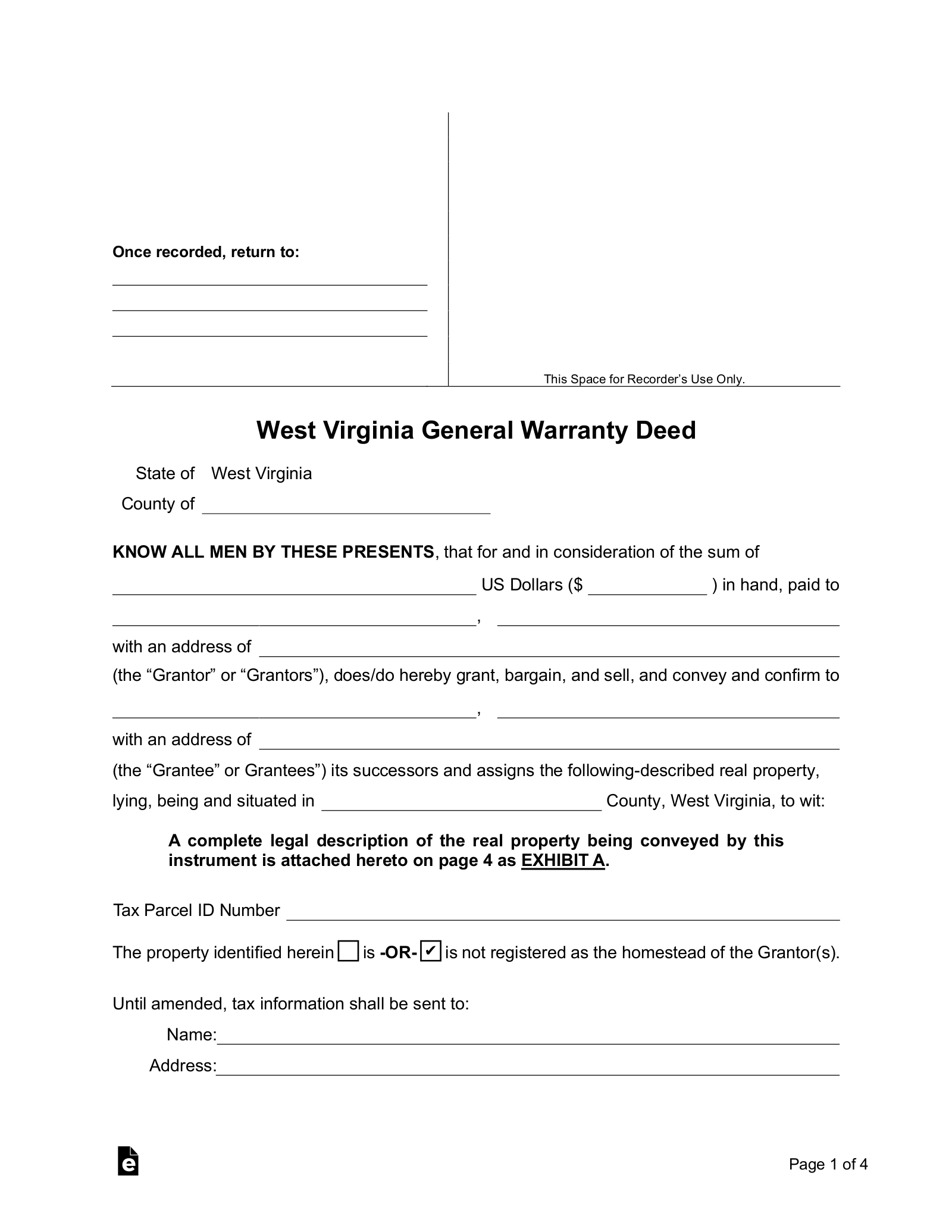 General Warranty – Provides clear title with the guarantee that the owner and all prior owners do not have any claims against the property.
Download: Adobe PDF, MS Word, Open Document
---
Quit Claim – Only transfers the ownership that the seller may have in the property.
Download: Adobe PDF, MS Word, Open Document
---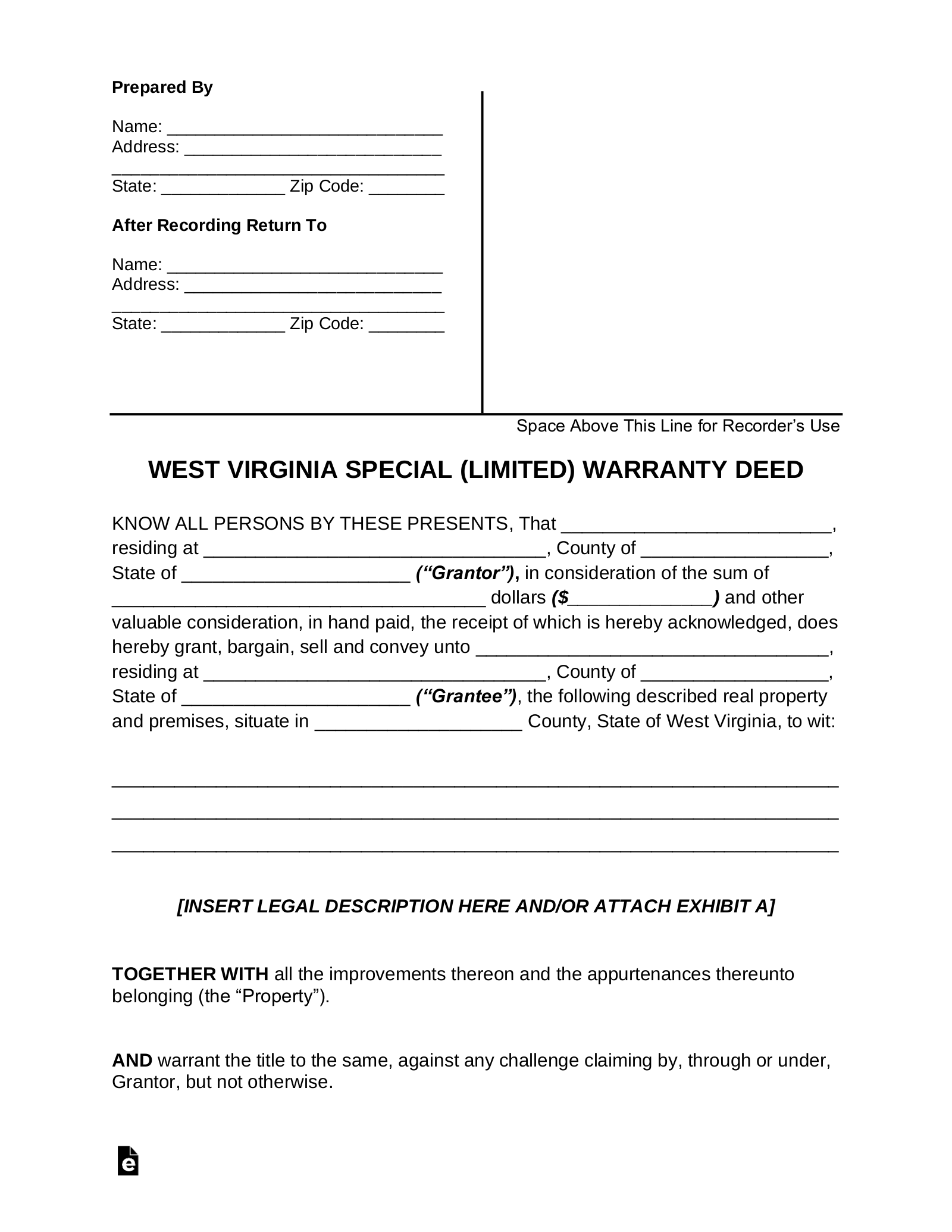 Special Warranty – Offers a guarantee to the buyer that the seller has not encountered any title defects during the course of their ownership.
Download: Adobe PDF, MS Word, Open Document
---
West Virginia Property Search
Find the Legal Description of a property so you can enter into your deed by finding it at
Step 1 – Go to This Webpage.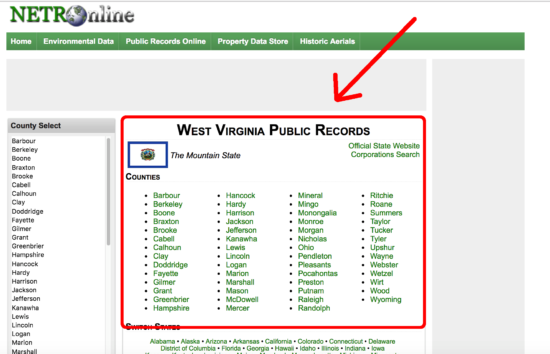 Step 2 – After selecting your county you will want to access your County Assessor information by clicking the 'Go to Online Data' link. Afterwards, you will be redirected to your County real estate database. Typically, you will be able to lookup a property by the Owner's Name and Property Address.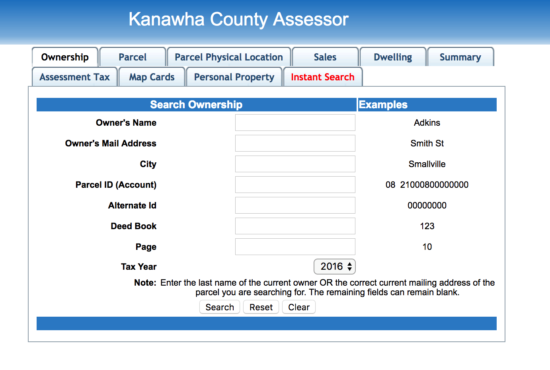 Step 3 – After making your selection and finding the real estate through the search results, you will be able to find the Legal Description. This is usually identified by the Book and Page Numbers, Property ID, and/or the Tax Map and Lot Numbers. No address is needed.