Updated November 14, 2023
A cleaning service contract is for a commercial business or individual that agrees to offer their labor in exchange for payment. The contract may be for commercial (janitorial) or residential (housekeeping) work and is commonly written to have the cleaning occur on a scheduled basis.
Payment is often made on a weekly or monthly basis with the cleaner having full access to the premises.
What is a Cleaning Service?
A cleaning service provides commercial or residential property cleaning services for payment. A commercial cleaner is able to provide services to any retail, office, or industrial establishment.
While a residential cleaner is more of a housekeeping role by providing standard cleaning services and also making the residence look tidy.
How Much Do Cleaners Make?
The earnings of a cleaner will depend on a number of factors. Along with experience, the type of structure serviced — whether residential or commercial — can also make a difference
Maids and Housekeepers (Residential)
Janitors and Custodians (Commercial)
How to Find a Cleaner (5 steps)
Finding a hard-working and honest cleaner can be an overwhelming task. Especially if the cleaner being sought is for residential housekeeping duties. If someone is to have access to your personal items it's best to ensure that they are trustworthy.
2. Finding a Cleaner Online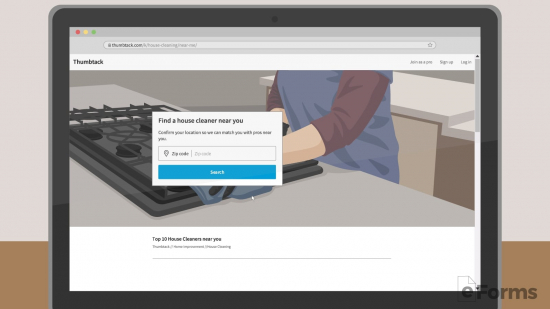 If a cleaner cannot be found within someone's social circles the next option is to find someone online. It's best to use a website that has some kind of review of the business or cleaner.
The following are the best websites to find a cleaner in your area:
3. Request a Cleaning Service Proposal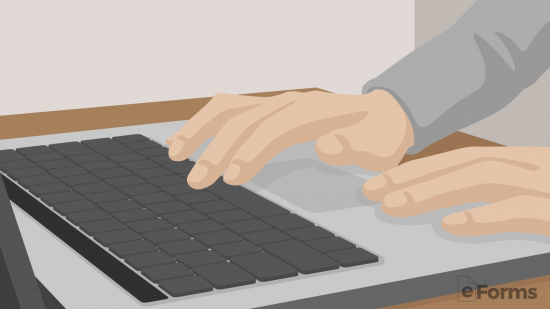 When requesting information on the possible cleaning candidates it's important to ask for a cleaning service proposal. This will detail the specific items provided by the cleaner, such as laundry duties, cleaning bathrooms, kitchen chores, and any other provided services.
4. Reviewing the Candidates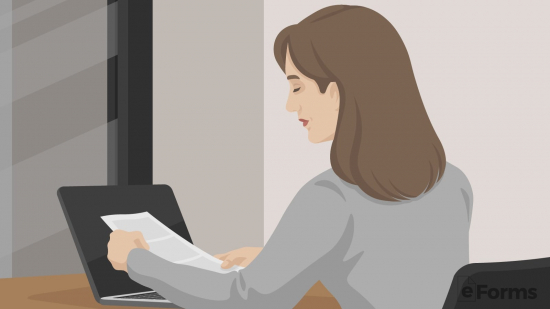 When reviewing the possible candidates, it's best to compare the cleaning service proposals to see which cleaners provide the most services for the lowest price. It's also important to review the rating or reviews as that should play an important role in any decision.
After a proper review, it's time to authorize an agreement.
5. Write the Cleaning Service Contract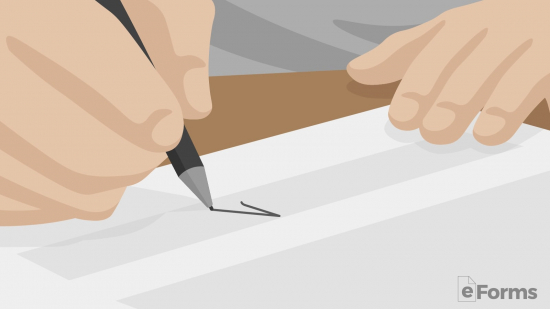 Download: PDF, MS Word, Open Document
When the client and the cleaner have come to a verbal agreement a written contract should be signed. It is recommended for a multitude of reasons with the most important to ensure the cleaner is recognized as an independent contractor and not an employee. In addition, details about payment and the responsibilities of the cleaner should be included.
Sample Cleaning Service Contract
CLEANING SERVICES CONTRACT
I. The Parties. This Cleaning Services Contract, ("Agreement") made [DATE] ("Effective Date") made by and between:
Client: [CLIENT'S NAME] with a mailing address of [ADDRESS], City of [CITY], State of [STATE], ("Client")
AND
Cleaner: [CLEANER'S NAME] with a mailing address of [ADDRESS], City of [CITY], State of [STATE], ("Cleaner").
Service Provider and Client are each referred to herein as a "Party" and, collectively, as the "Parties."
NOW, THEREFORE, FOR AND IN CONSIDERATION of the mutual promises and agreements contained herein, the hires the Cleaner to work under the terms and conditions hereby agreed upon by the Parties:
II. Commencement Date. The term of this Agreement shall commence on [DATE] ("Commencement Date") and terminate: (check one)
☐ – At-Will with written notification of at least [#] days' notice.
☐ – On the date of [DATE].
III. Cleaner's Duties. Cleaner agrees to perform work for the Client on the terms and conditions set forth in this Agreement and agrees to devote all necessary time and attention, within reason, to the performance of the duties as follows: [LIST DUTIES] ("Duties").
Cleaner further agrees that in all aspects of their Duties that he/she/they shall comply with the policies, standards, and regulations of the Client and to the best of their ability.
IV. Payment Amount. The Client agrees to pay the Cleaner the following compensation for the Duties performed under this Agreement: (choose one)
☐ – $[AMOUNT] / Hour
☐ – $[AMOUNT] / per Cleaning
☐ – Other: [SPECIFY].
Hereinafter known as the "Payment Amount".
V. Payment Method. The Payment Amount shall be paid: (choose one)
☐ – Daily
☐ – Weekly
☐ – Bi-Weekly
☐ – Monthly
☐ – Per Cleaning
☐ – Other: [DESCRIBE].
Hereinafter known as the "Payment Method". The Payment Amount and Payment Method shall be referred to as "Compensation".
VI. Inspection of Duties. Any Compensation shall be subject to the Client inspecting the completed Duties of the Cleaner. If any of the Duties performed by the Cleaner, pursuant to this Agreement, is defective or incomplete, the Client shall have the right to notify the Cleaner, at which time the Cleaner shall promptly correct such work within reasonable time.
VII. Return of Property. Upon the termination of this Agreement, all property provided by the Client, including, but not limited to, cleaning supplies, uniforms, equipment and any other items must be returned by the Cleaner. Failure to do so may result in a delay in any final payment made by the Client.
VIII. Time is of the Essence. Cleaner acknowledges that time is of the essence in the performance of all Duties completed.
IX. Confidentiality. Cleaner acknowledges and agrees that all financial and accounting records, lists of property owned by Client, including amounts paid therefore, client and customer lists, and any other data and information related to the Client's business ("Confidential Information").
X. Taxes. Cleaner shall pay and be solely responsible for all withholdings, including, but not limited to, Social Security, State unemployment, State and Federal income taxes, and any other obligations.
XI. Independent Contractor Status. Cleaner acknowledges that he/she/they are an independent contractor and is not an agent, partner, joint venture, nor employee of the Client.
XII. Safety. Cleaner shall, at his/her/their own expense, be solely responsible for protecting its employees, sub-Cleaners, material suppliers, and all other persons from risk of death, injury or bodily harm arising from or in any way related to the Duties or the site where it is being performed ("Work Site").
XIII. Alcohol and Drugs. Cleaner agrees that the presence of alcohol and drugs are prohibited while performing the Duties and on the Work Site. If the Cleaner, or any of their agents, employees, or sub-Cleaners are determined to be present or with alcohol or drugs in their possession this Agreement shall terminate immediately.
XVI. No Waiver. No waiver of any provision of this Agreement shall be deemed, or shall constitute a continuing waiver, no waiver shall be binding unless executed in writing by the Party making the waiver.
XVII. Governing Law. This Agreement shall be governed by and shall be construed in accordance with the laws in the State of [STATE].
XVIII. Severability. If any term, covenant, condition, or provision of this Agreement is held by a court of competent jurisdiction to be invalid, void, or unenforceable, the remainder of the provisions shall remain in full force and effect and shall in no way be affected, impaired, or invalidated.
XIX. Entire Agreement. This Agreement constitutes the entire agreement between the Parties to its subject matter and supersedes all prior contemporaneous agreements, representations and understandings of the Parties. No supplement, modification, or amendment of this Agreement shall be binding unless executed in writing by all Parties.
IN WITNESS WHEREOF, the Parties hereto agree to the above terms and have caused this Agreement to be executed in their names by their duly authorized officers.
Client's Signature _______________________ Date ____________
Print Name _______________________
Cleaner's Signature _______________________ Date ____________
Print Name _______________________
Sources