Updated December 02, 2023
A South Carolina employment contract agreement is used to establish employment terms for an employee's tenure in a hired position. The employer should clearly outline the individual's job title, salary, schedule, rights, responsibilities, and any duties which must be fulfilled in order to receive payment. Should the individual fail to meet the employer's terms or otherwise breach the contract, the employer will have the authorization to terminate their employment and, if necessary, seek legal restitution. The agreement should be reviewed and signed at the start of the working relationship to ensure that both parties understand the conditions of employment.
By Type (4)
---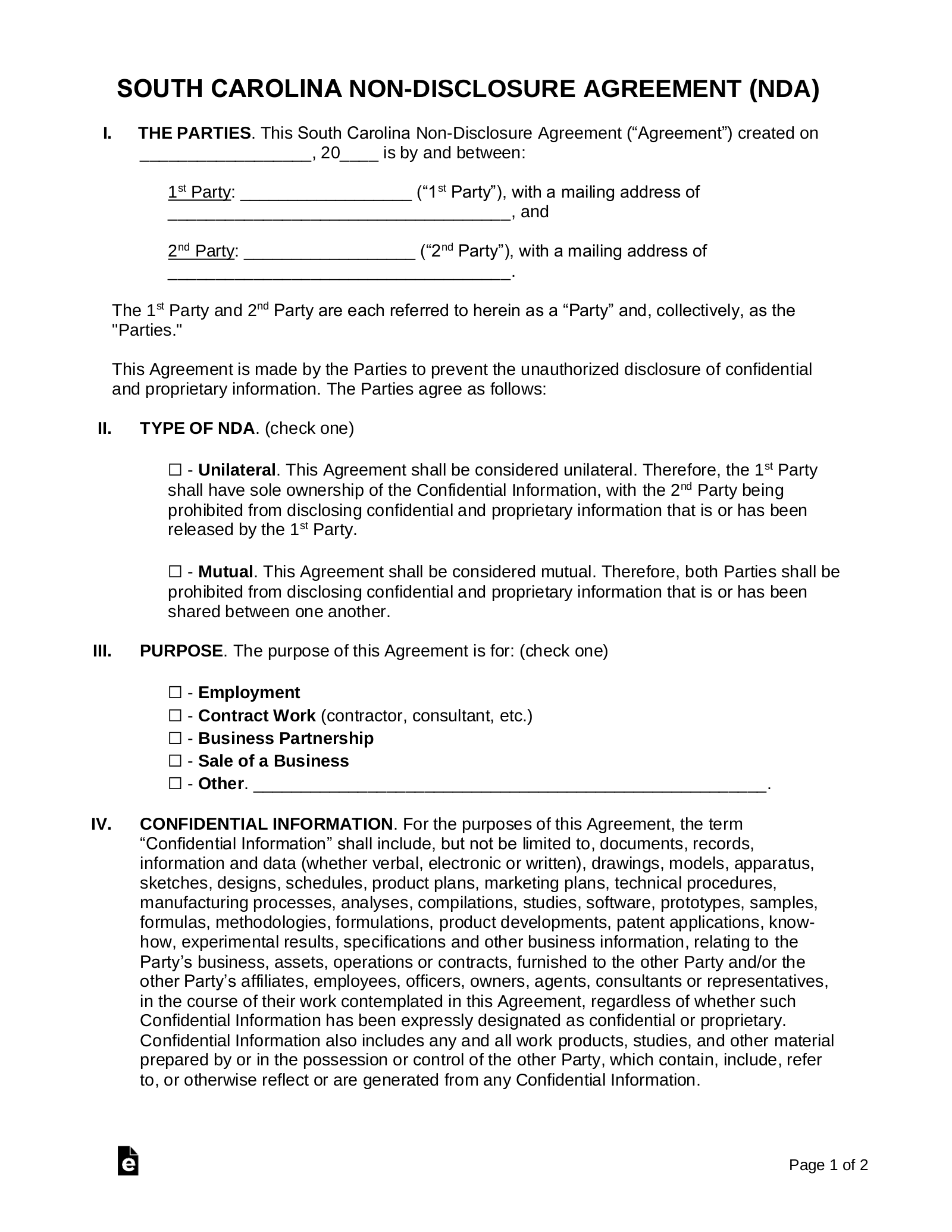 Employee Non-Disclosure Agreement (NDA) – A document used by an employer to protect sensitive trade secrets.
Download: PDF, MS Word, OpenDocument
---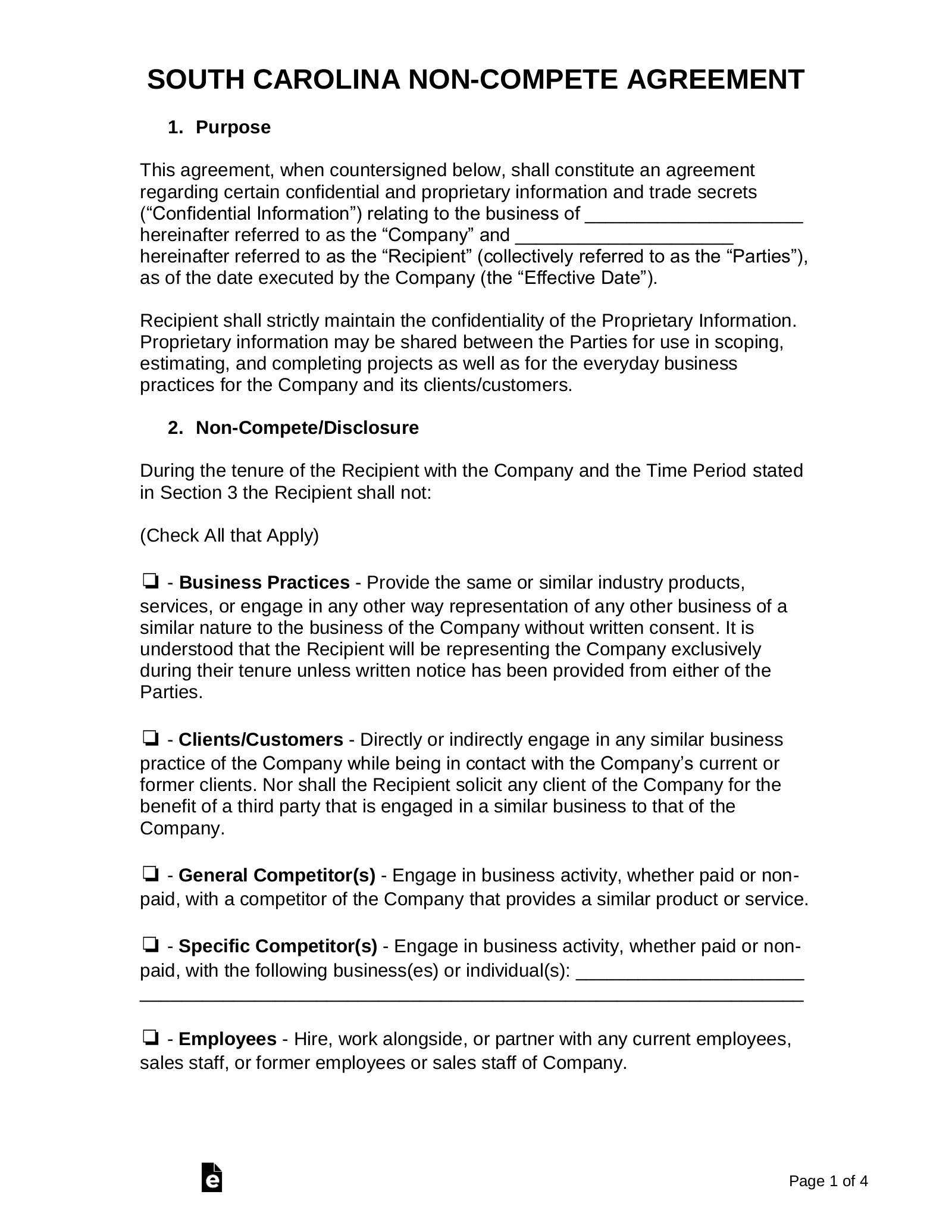 Employee Non-Compete Agreement – Specifies the extent of outside business activity an individual is authorized to transact.
Download: PDF, MS Word, OpenDocument
---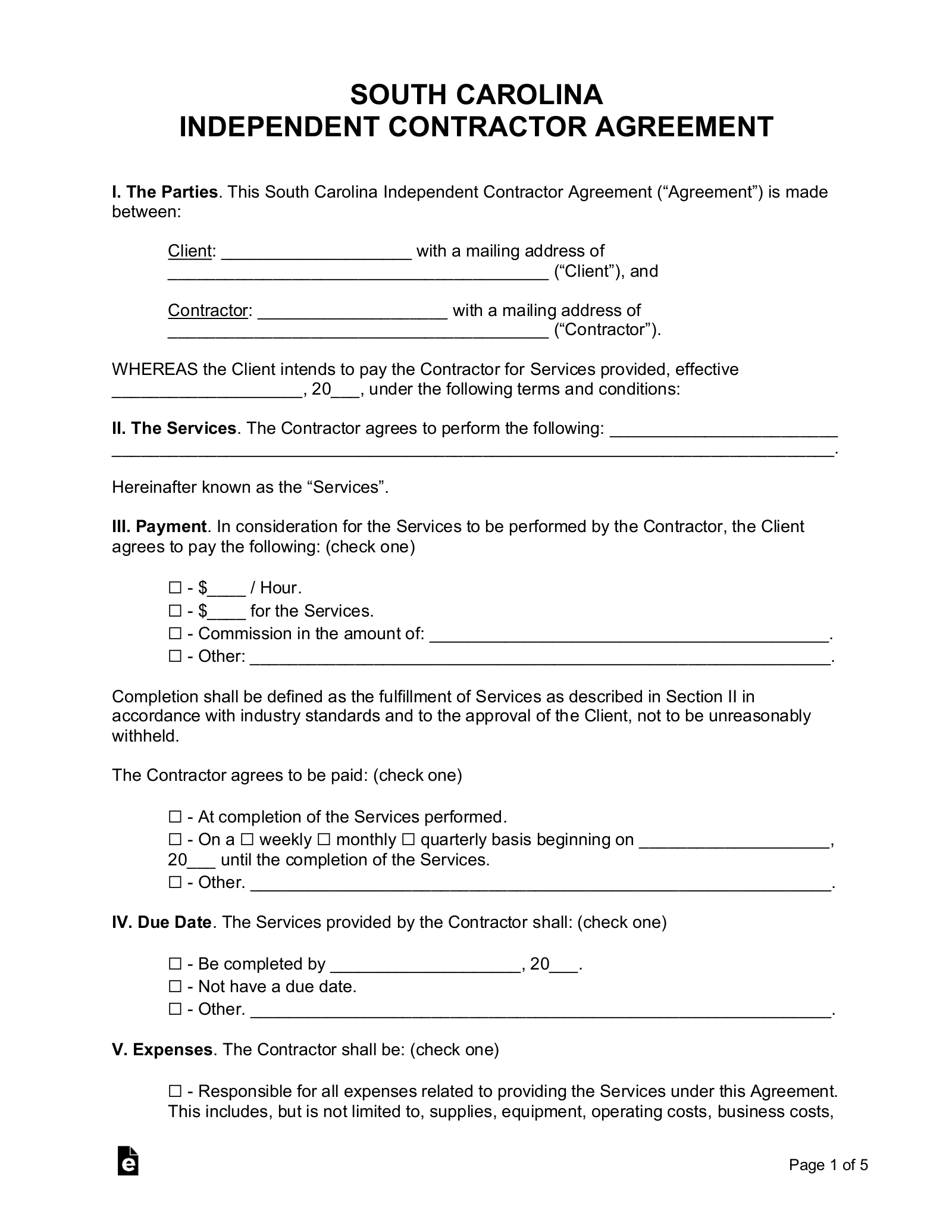 Independent Contractor Agreement – Defines the terms and conditions for an independent contractor.
Download: PDF, MS Word, OpenDocument
---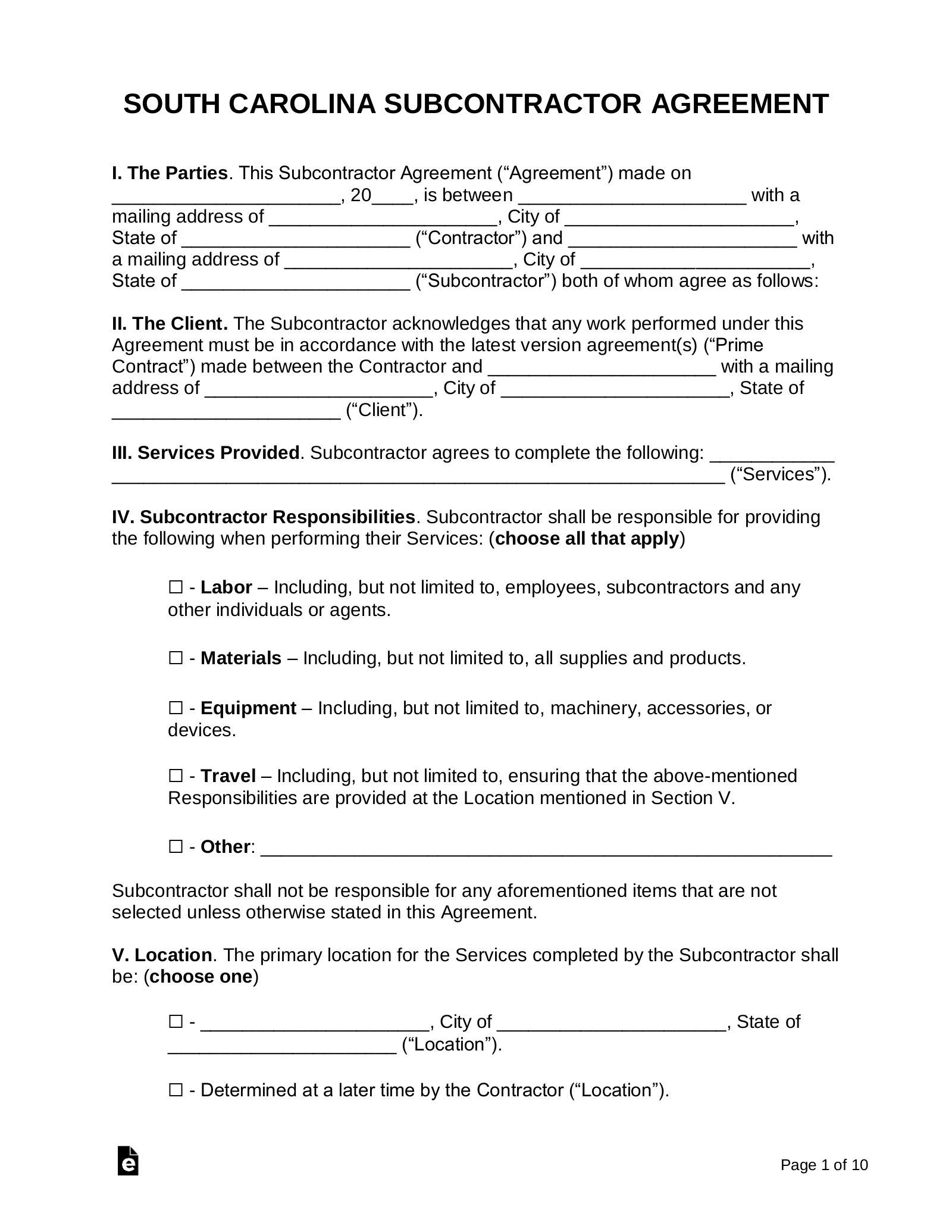 Subcontractor Agreement – A document outlining the hiring information applicable to a subcontractor.
Download: PDF, MS Word, OpenDocument
---
What is an Employee?
"Employee" Definition[1]
". . . the term "employee" means every person engaged in an employment under any appointment, contract of hire, or apprenticeship, expressed or implied, oral or written  . . ."
At-Will Employment
At-Will Employment – Allowed with the exception of any "Public Policy" and "Implied Contract" understandings.
Income Tax Rate (Individual)
Individual Income Tax Rate – 0% to 7%[2]
Minimum Wage ($/hr)
Minimum Wage – $7.25 (no State minimum, federal law applies)
Sources