Updated August 24, 2023
An Arizona LLC operating agreement is a legal document that establishes the rules and ownership of a company. Whether a single or multi-member entity, an operating agreement is the only document that verifies the owners (members) of the company (it is not mentioned in the articles of organization). After signing, an original copy of the operating agreement should be kept by each member.
Is an Operating Agreement

REQUIRED

in Arizona?
No, an operating agreement is not required in Arizona. It is recommended that one is created as it holds the ownership of the entity.
By Type (2)
---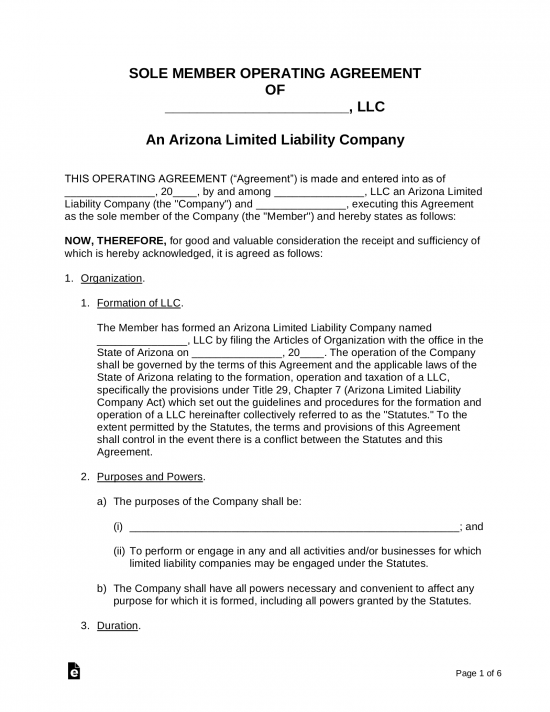 Single-Member LLC Operating Agreement – This document is designed specifically for a single-member company. The document will establish the company in the same capacity as any other larger company with regard to operations and protections for the member and the business.
Download: PDF, MS Word (.docx), OpenDocument
---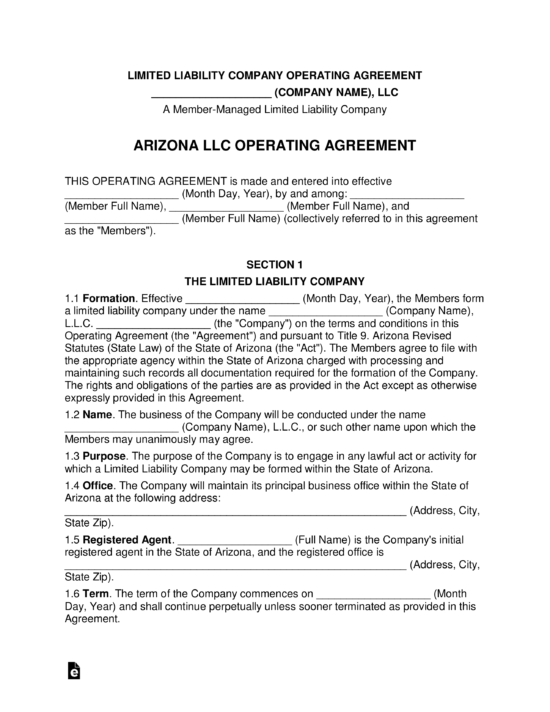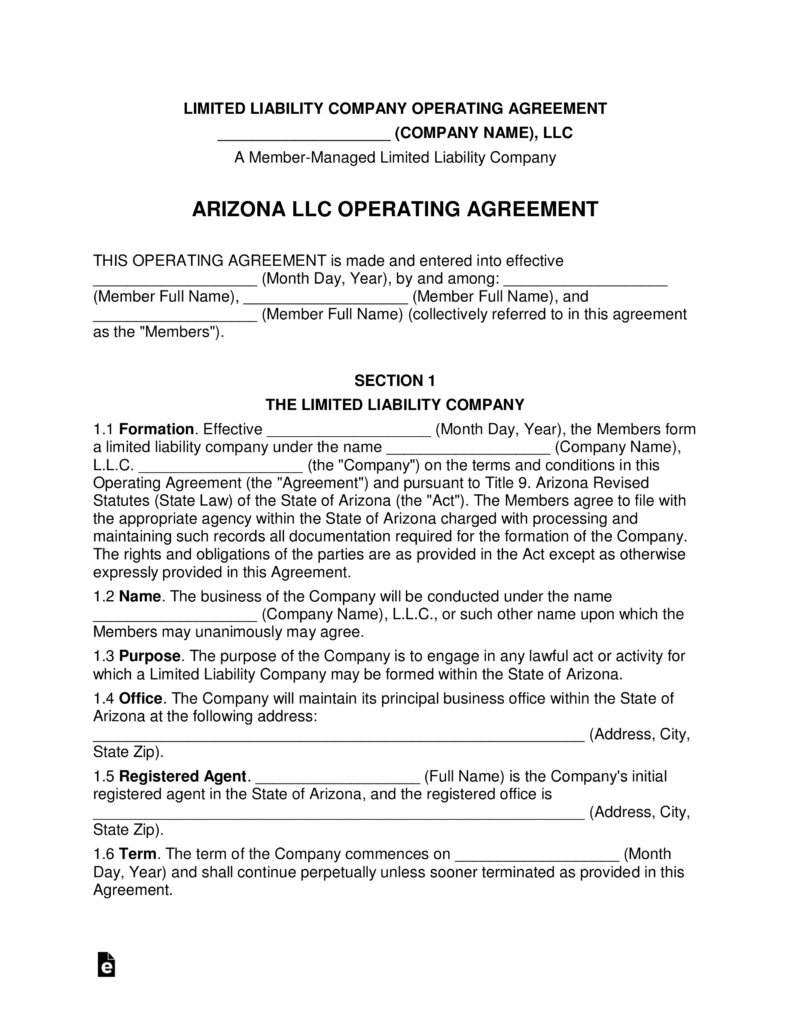 Multi-Member LLC Operating Agreement – To be used by a company that has more than one member. This document is specifically designed to organize multiple-member companies, listing all members as well as their contributions and interests.
Download: PDF, MS Word (.docx), OpenDocument
---
How to Form an LLC in Arizona (6 steps)
Before attempting to file your LLC in the State of Arizona, it is recommended that a search of their Corporation Commission be performed to check the availability of your business name. Registration documents submitted under a name that is already in use will, unfortunately, be rejected. Once you have confirmed that your name is indeed available, you may commence the registration process.
1. Statutory Agent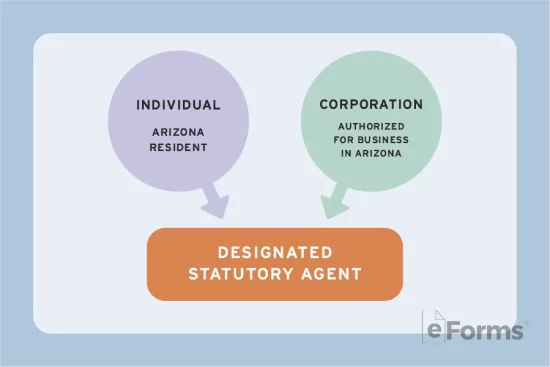 A Statutory Agent (a.k.a. Registered Agent) must be chosen. The Statutory Agent is an individual or corporation designated to receive important documents on behalf of the LLC. To qualify as a Statutory Agent, one of the following requirements must apply:
Be an individual residing in the State of Arizona
Be a corporation with the authority to conduct business in the State of Arizona
2. Which Type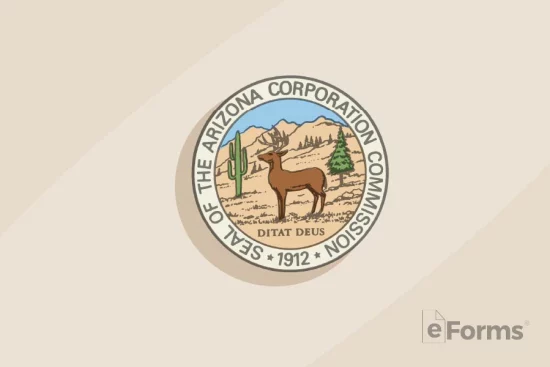 Select the type of LLC that you would like to create:
Domestic – Formed

within

the State of Arizona
Foreign – Formed

outside

the State of Arizona
*Applicants filing via PDF must also submit the Cover Sheet, Statutory Agent Acceptance, and the Member Structure Attachment or Manager Structure Attachment. In addition, if the LLC is foreign, a Certificate of Good Standing from the initial jurisdiction of formation.
3. Filing Fee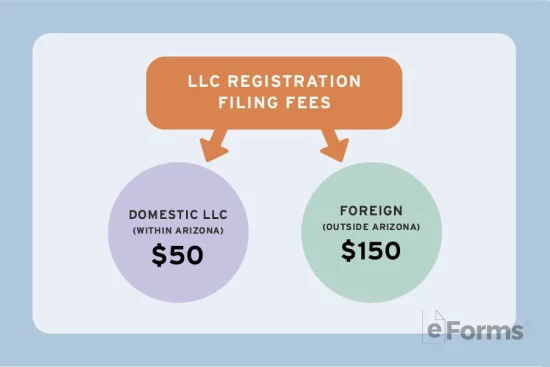 The filing fee must be provided upon completion of the registration documents. The fees are as follows:
Domestic – $50
Foreign – $150
Online applicants may pay their filing fee by credit card. Those applying via PDF must attach to their filings a check or money order made out to the Arizona Corporation Commission and send all articles to the address below.
Arizona Corporation Commission, Corporate Filings Section, 1300 W. Washington St., Phoenix, AZ 85007
4. Publication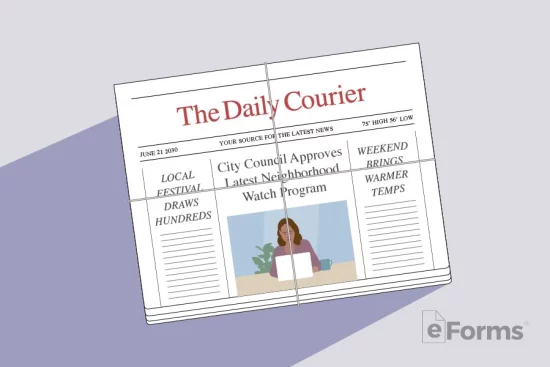 After the registration documents have been accepted by the Arizona Corporation Commission, you will be required to publish a notice of the filing in a newspaper circulated within the county in which the LLC is located. The publication must take place within sixty (60) days of formation and must be published for three (3) consecutive weeks.
5. Operating Agreement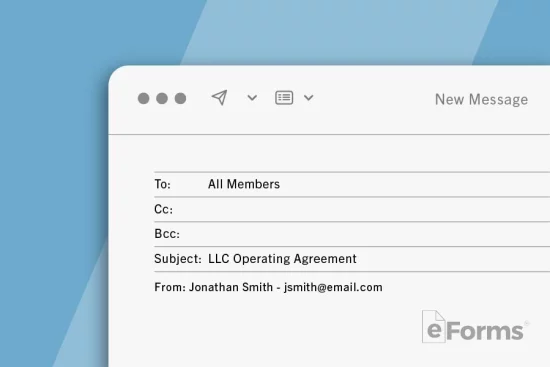 There is no state law requiring an LLC to draft an Operating Agreement, however, it is highly recommended as it is the only document that states the rules and regulations by which the LLC will operate. The Operating Agreement is not to be filed with the State but instead documented and distributed between all member(s) of the LLC.
6. Employer Identification Number (EIN)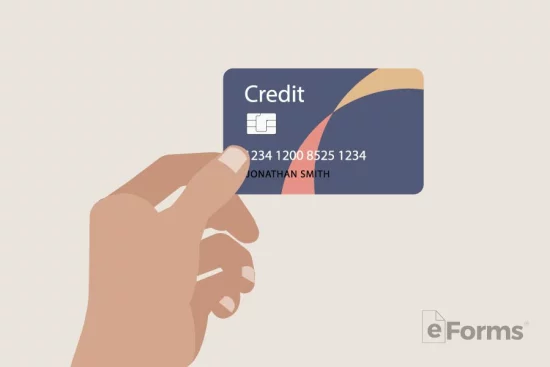 An Employer Identification Number (EIN) should be applied for after forming your LLC. The EIN will allow your business to conduct legal, financial transactions under the company name. Without it, it will be impossible to hire employees, apply for bank accounts, or acquire credit cards. Applying for an EIN is simple and the entire process can be completed at the  IRS Website or by mail using Form SS-4.
Laws
"Operating Agreement" Definition
"Operating agreement" means the agreement, whether or not referred to as an operating agreement and whether oral, implied, in a record or in any combination thereof, of all the members of a limited liability company, including a sole member, concerning the matters described in section 29-3105, subsection A. Operating agreement includes the agreement as amended or restated.
Video