Updated September 29, 2023
An Oklahoma LLC operating agreement establishes the operating procedures of a company. The agreement is created by the members of the company and includes how the company will be run and its ownership interest. Once completed and signed, the document is to be held by each member.
Is an Operating Agreement 

REQUIRED

in Oklahoma?
No — the State of Oklahoma does not require LLCs to adopt an operating agreement.
By Type (2)
---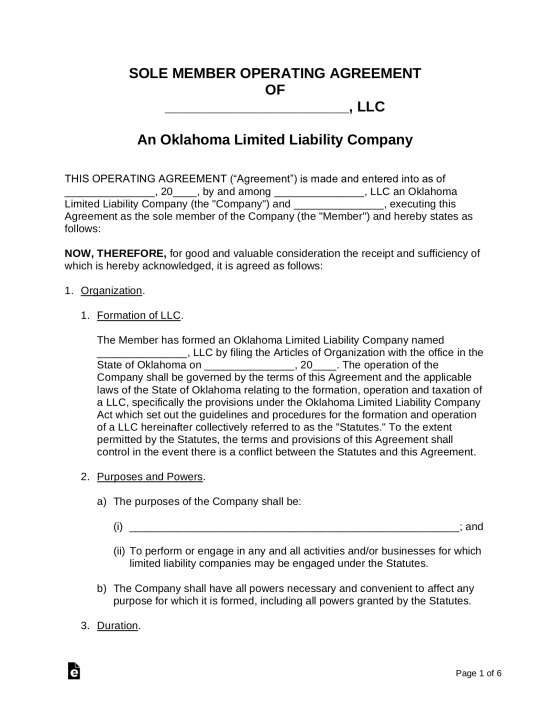 Single-Member LLC Operating Agreement – This would be the document to be selected if the business has one owner and therefore one member to be placed under the LLC protections.
Download: PDF, MS Word (.docx), OpenDocument
---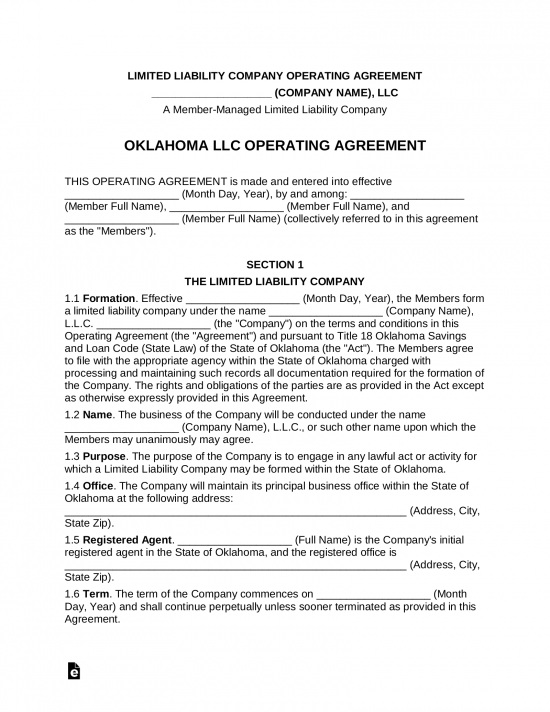 Multi-Member LLC Operating Agreement – This form would be required for use by companies who have more than one member providing contribution to form one entity.
Download: PDF, MS Word (.docx), OpenDocument
How to Form an LLC in Oklahoma (5 steps)
The Oklahoma Secretary of State recommends that all business filers ensure that their operating name is available for use before attempting to apply for registration. If an application is submitted under a name which is not unique or distinguishable in Oklahoma, the application will be rejected. Therefore, it is best to Search for the Name in the State's database to ensure that it is available.
Step 1 – Registered Agent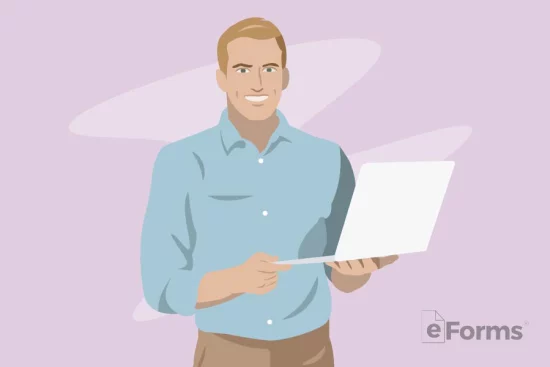 A Registered Agent is a person or business that accepts service of process in the event of litigation against the LLC. In Oklahoma, a Registered Agent may be either of the following:
A person residing in the State
A Domestic or Foreign business operating in the State
The LLC itself (if filing as a Domestic LLC)
Step 2 – Which Type
Select your LLC type from the following list and complete the ensuing application:
Domestic – Articles  of  Organization

Online – provide name and email address, then select

Continue

*Foreign – Application for Registration

Online – provide name and email address, then select

Continue
*A Certificate of Existence (or document of similar import) must be included with all Foreign LLC applications.
Step 3 – Pay the Fee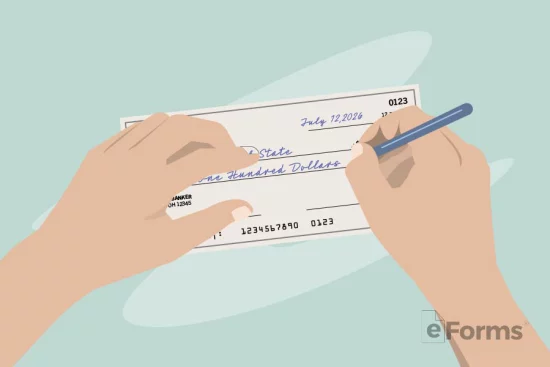 The requisite processing fees are as follows:
Domestic – $100
Foreign – $300
If you are submitting your application online, you will be instructed to supply the fee once you've completed your application. Should you choose to file by mail, attach a check or money order made out to the 'Oklahoma Secretary of State' and send your filings to the following address:
Oklahoma Secretary of State, 421 N.W. 13th, Suite 210, Oklahoma City, Oklahoma 73103
Step 4 – Operating Agreement (optional)
The LLC operating agreement is a document used to establish policies as well as the working relationship between members (i.e. capital contributions, expected duties/responsibilities, rights). If you choose to implement this document, ensure that each member agrees to the provisions before signing it officially.
Step 5 – Employer Identification Number (EIN)
The Employer Identification Number (EIN) is an important piece of identification that the Internal Revenue Service issues to businesses for tax reporting purposes. It will be necessary to apply for an EIN if your company plans to hire employees or request loans from a financial institution.

Laws
"Operating Agreement" Definition
"Operating agreement," regardless of whether referred to as an operating agreement and whether oral, in a record, implied, or in any combination thereof, means any agreement of the members, including a sole member, as to the affairs of a limited liability company and the conduct of its business, including the agreement as amended or restated.
Video