A Hawaii advance health care directive allows a person to select a medical care agent to handle their health treatment wishes. The form gives also gives instructions to medical staff on how to be treated in the event of being incapacitated permanently. For these reasons, advance directives are common for the elderly or any individual seeking a health care plan.
Table of Contents
Laws
Statute – Chapter 327E (Uniform Health Care Decisions)
Signing Requirements – § 327E-3
State Definition (§ 327E-2) – "Advance health-care directive" means an individual instruction or a power of attorney for health care.
Versions (4)
---
Download: Adobe PDF
---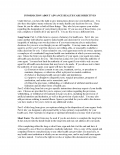 Hawaii.edu
Download: Adobe PDF
---
Download: Adobe PDF
---
Download: Adobe PDF
---
How to Write
Download: Adobe PDF
Step 1 – 
Related Forms
---
Durable Financial Power of Attorney
Download: Adobe PDF, MS Word, OpenDocument
---
Download: Adobe PDF, MS Word, OpenDocument