Updated September 20, 2023
A Virginia residential purchase and sale agreement is used by potential home buyers to make an official offer to purchase a property. The document outlines the buyer's initial terms which the seller must respond to within a specific period or the offer will become invalid. In addition to price, the parties may negotiate various conditions such as the closing date, inspection procedures, financing details, and other terms relevant to the offer.
Buyer Beware
Virginia sellers are not obligated to disclose material defects before selling. Unless otherwise agreed upon, it is the buyer's responsibility to conduct a home inspection to examine the condition of the property. With that said, sellers must still give buyers the necessary disclosure statements, all of which can be accessed below in "Related Disclosures." (§ 55.1-703)
Realtor Versions (2)
---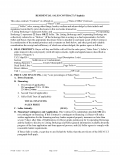 Northern Virginia Assoc. of Realtors
Download: PDF
---
Download: PDF
Disclosures (9)
---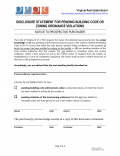 Building Code or Zoning Ordinance Violations Disclosure (§ 55.1-706) – Notifies the buyer that the seller has knowledge of an impending building code violation or local zoning ordinance.
Download: PDF
---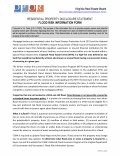 Flood Risk Information Form (§ 55.1-703(D)) – Provides property owners and potential property owners with information regarding flood risk.
Download: PDF
---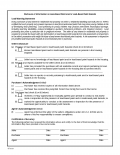 Lead-Based Paint Disclosure – Buyers acquiring any home built before 1978 must be provided with this disclosure to divulge the property's history of hazardous lead-based paint.
Download: PDF
---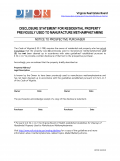 Methamphetamine Disclosure (§ 55.1-708) – Discloses to buyers that the residential property was previously used to produce methamphetamine and that the home has yet to be cleaned according to State health procedures.
Download: PDF
---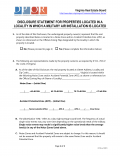 Military Air Installation Disclosure (§ 55.1-704) – Informs buyers that a home is located in a military air zone which has increased noise levels (view maps).
Download: PDF
---
Privately Owned Stormwater Management Facility Disclosure (§ 55.1-708.1) – If a seller has a known private stormwater management facility on the property, they must disclose the long-term maintenance and inspection requirements of the facility.
Download: PDF
---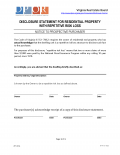 Repetitive Risk-Loss Disclosure Statement (§ 55.1-708.2) – "Repetitive risk loss" refers to 2 or more claims of at least $1,000 or more by the National Flood Insurance Program for any rolling 10-year period.
Download: PDF
---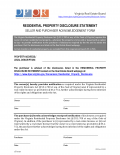 Residential Property Disclosure Statement and Acknowledgment (§ 55.1-703(A)) – A property disclosure that protects the seller from certain liabilities. Sellers are required to provide the disclosure to buyers unless specifically exempt. In addition, the parties must sign and acknowledge each has exercised their rights. The selling and buying parties can sign on page four of this form.
Download: PDF
---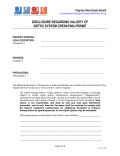 Septic System Disclosure (§ 55.1-703(B)(8)) – A statement informing the buyer that a home's septic system is faulty and that it must be repaired once they acquire the property.
Download: PDF
Commercial Property
---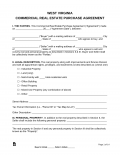 Commercial Purchase Agreement – This document can be used as a legal contract to purchase or sell commercial property.
Download: PDF, MS Word, OpenDocument