Updated August 04, 2023
A Kansas month-to-month rental agreement is a type of lease that allows the landlord or tenant to cancel with thirty (30) days' notice. This is common for seasonal or short-term tenants, although can go as long as both parties agree to continue the arrangement. The tenant will be expected to act in accordance with State law (Chapter 58, Article 25) while benefiting from tenant protections. It is recommended that notice be sent by certified mail with a return receipt to show proof of the other party receiving the notice.
Minimum Termination Period – 30 days
Laws – § 58-2570
Termination
---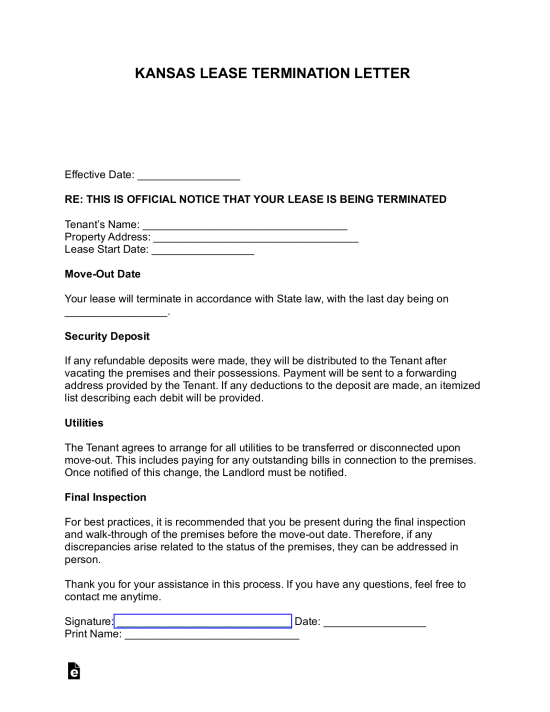 Lease Termination Letter – Cancels a month-to-month lease by the landlord or tenant sending notice.
Download: PDF, MS Word, OpenDocument