Updated August 08, 2023
A North Carolina month-to-month rental agreement is a rental contract with no end date between the landlord and a tenant. The end date is determined by either the landlord or tenant by providing notice to terminate. Such notice must be given to the other party with at least seven (7) days according to State law (§ 42-14). Although, it's recommended to have 30 days in the agreement to allow both parties enough time to vacate and find a new tenant.
Minimum Termination Period – 7 days
Laws – § 42-14
Termination
---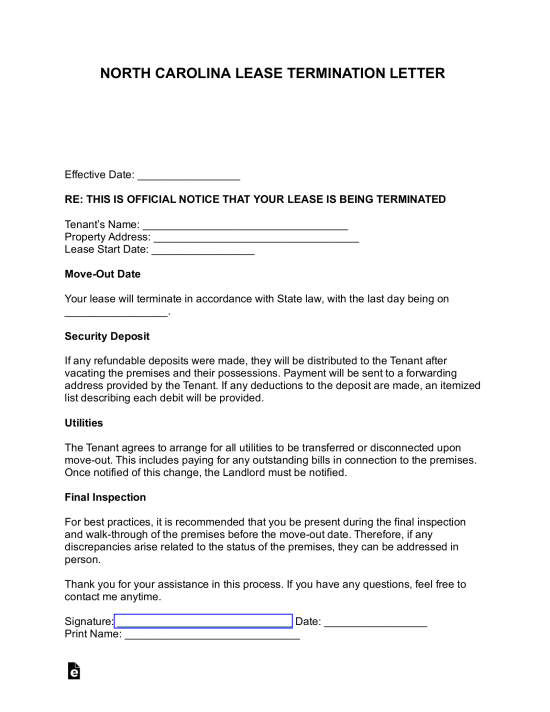 Lease Termination Letter – A landlord or tenant may use to cancel a month-to-month lease with a minimum requirement of seven (7) days' notice (although, thirty (30) days is recommended).
Download: PDF, MS Word, OpenDocument