Updated August 07, 2023
A Nebraska month-to-month rental agreement is used for a landlord and tenant seeking a tenancy-at-will arrangement. The tenant will be eligible for protections granted to them under State law while not being committed to a long-term lease. Either the landlord or tenant is able to cancel the agreement by providing at least thirty (30) days' notice to the other party.
Laws – § 76-1437(2)
Minimum Termination Period – 30 days
Termination
---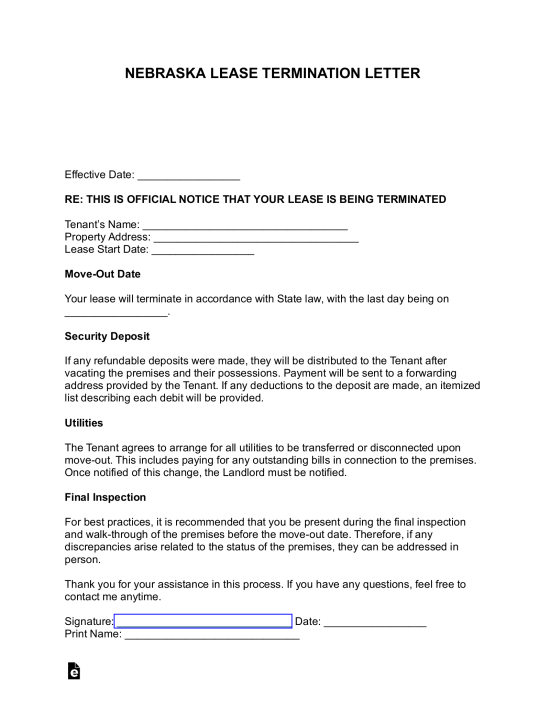 Lease Termination Letter – Can be used by a landlord or tenant when giving thirty (30) days' notice of terminating a month-to-month lease.
Download: PDF, MS Word, OpenDocument