A letter to NOT renew a lease, also known as a 'notice of non-renewal', gives notice to a landlord or tenant that they do not wish to renew a lease agreement. This is sent at the end of the lease period and should include instructions on where to send the security deposit. A landlord or tenant may choose to not renew a lease for any reason except for discrimination or retaliation.
Table of Contents
What is a Letter to Not Renew?
A letter to not renew informs a landlord or tenant that they will not be renewing their lease agreement. This is common within 60 days of the lease expiration date and includes instructions on where to return the security deposit. After notice has been sent, the landlord and tenant will communicate on available times to take photos to market and show the property to prospective tenants.
Reasons to NOT Renew
New landlord;
Change of management;
Construction;
Needed repairs;
Tenant is repetitively late on rent; or
Tenant constantly violates the lease.
How to Send
Sending a letter to a tenant is recommended with at least 60 days' notice. This is to give the tenant adequate time to prepare and find new housing.
Step 1 – Check the Original Lease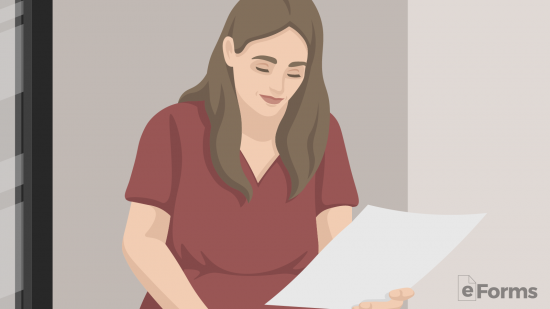 It's best to verify when the lease agreement ends. It's also a good idea to review what furniture and appliances were provided by the landlord to ensure it remains on the premises after move-out. In addition, any refundable fees to be paid back to the tenant should be accounted for and included in the letter.
Month-to-Month Lease Termination Letter – If it's a month-to-month lease, a letter must be sent to in accordance with State law (commonly 30 days' notice).
Step 2 – Write and Send the Letter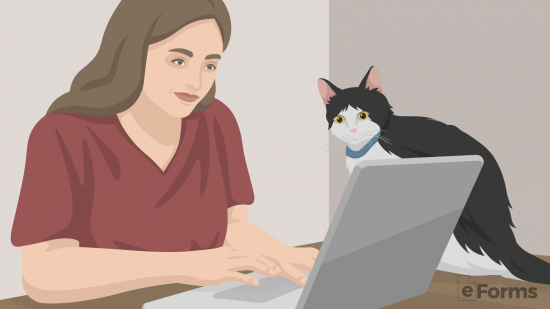 The landlord is not obligated to write specific reasons for not renewing unless they feel the need. If the landlord does write the reasons, they must make sure it's not discriminatory or retaliatory. Otherwise, they could end up in legal trouble.
The letter can be sent via standard mail or e-mail. There is no legal obligation for the landlord to provide notice of non-renewal at the end of a lease term.
Step 3 – Perform an Inspection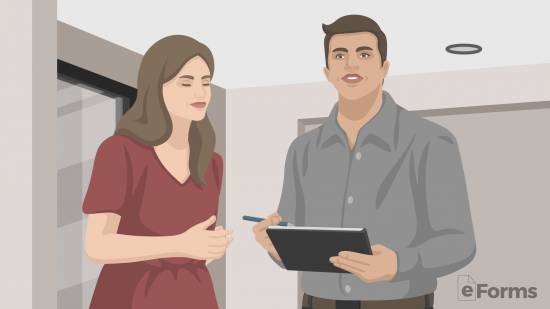 Before the tenant leaves the property, it's best for the landlord and tenant to perform an inspection of the premises. The move-out checklist should be used by both parties writing any damage that is noticed. After the inspection is complete, the landlord and tenant should sign the move-out checklist.
Step 4 – Send Security Deposit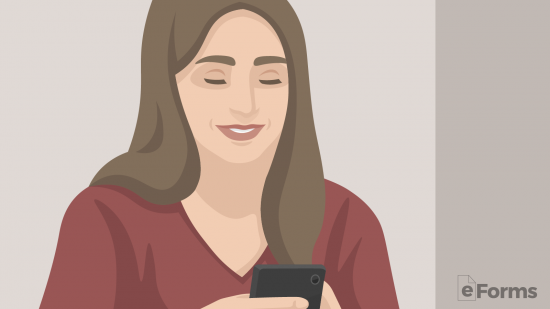 After the tenant has moved out and the landlord has received an estimate for the damage found, the tenant will be sent their remaining security deposit. The landlord must send the deposit to the tenant's forwarding address within the State return limit. If not, the landlord can be subject to penalties and fines.
Sample
NON-RENEWAL LEASE LETTER

May 2, 2020

ABC Landlord LLC
Jon Abrams
123 Main st
Los Angeles, CA 90012

RE: NOTICE TO NOT RENEW

Tenant(s): John Goodstein and all others in possession.

THIS IS OFFICIAL NOTICE that your current lease will not be renewed for the property located at:

1005 Broadway, Santa Monica, CA 90401

FURTHERMORE, the last day of tenancy will be: May 31, 2020

You are required to vacate the property on your last day of the tenancy period. The lease agreement states that the property must be made into the same condition upon move-in, wear and tear excepted. In addition, all keys, fabs, and other devices used to enter the property shall be given to the landlord. All personal property the tenant leaves on the property shall become the possession of the landlord.

Your forwarding address must be given for notices and the return of any security deposit. If any damage is found on the property, it shall be deducted from the security deposit in accordance with State law.

 

Date: May 2, 2020

Landlord's Name: Jon Abrams
How to Write
Download: Adobe PDF, MS Word (.docx), OpenDocument
Step 1 –
Related Agreements