Updated December 09, 2022
A Nevada month-to-month rental agreement allows the leasing to a tenant with no end date and the landlord or tenant can cancel, at any time, with thirty (30) days' notice. Like standard leases, the landlord may require a rental application to be completed and signed by the applying tenant. Also, to require the payment of a security deposit of at least one (1) month's rent. At the start of the lease, it's required the landlord and tenant perform a move-in inspection and make a written statement of all repairs needed in the property.
Minimum Termination Period – 30 days
Laws – NRS 40.251
Termination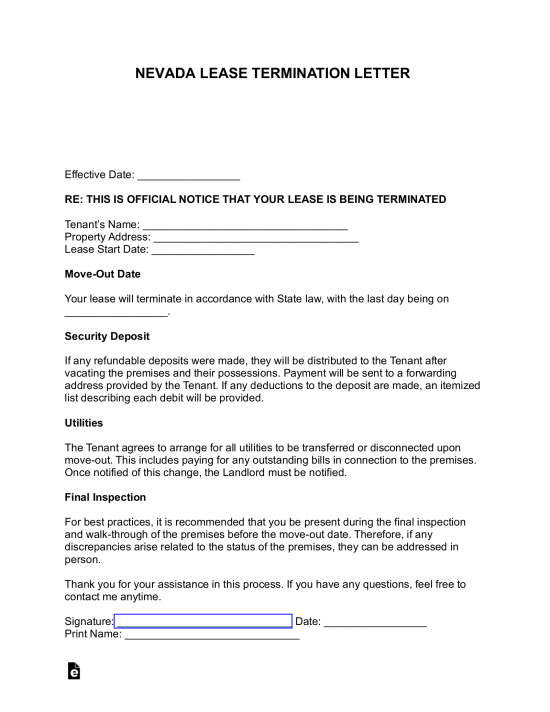 Lease Termination Letter – Allows a landlord or tenant to terminate a month-to-month lease.
Download: Adobe PDF, MS Word, OpenDocument