Updated August 08, 2023
A South Dakota month-to-month rental agreement is a lease with no end date, which only cancels upon termination notice from the landlord or tenant. Under South Dakota law, the landlord must provide at least thirty (30) days' notice to terminate while the tenant only has to provide fifteen (15) days.
For best practices, the agreement should have thirty (30) days for both parties to terminate. Typically, a landlord will need at least that time-frame to re-lease the property.
It is recommended for the landlord to screen the tenant with a rental application prior to signing a month-to-month lease. The application will give the landlord the
Minimum Termination Period – 15 days for Tenants that terminate and 30 days if the Landlord decides to cancel.
Laws – § 43-32-13
Termination
---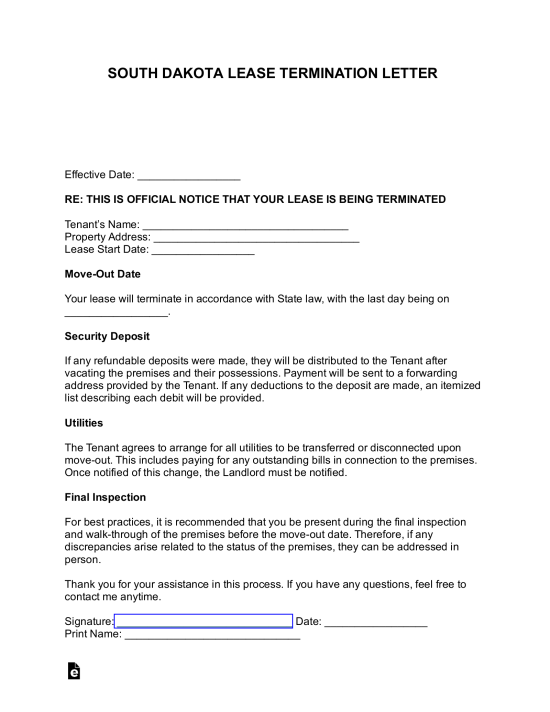 Lease Termination Letter – To be used when a landlord or tenant decides to cancel a month-to-month lease.
Download: PDF, MS Word, OpenDocument