Updated August 08, 2023
A South Dakota rental agreement allows a landlord to enter into a contract with a tenant for the use of property in exchange for rent. The tenant will be obligated to pay rent and keep the premises in its current condition until the end of the term (wear and tear excepted). In addition, the tenant will be responsible for their share of utilities and services (e.g. electricity, water, internet, etc.).
Rental Application
– Used by the landlord to look up the information provided by the tenant about their credit and tenancy history.
Agreement Types (6)
Standard Residential Lease Agreement – Standard term usually lasting 12 months but may be any specified amount of time.

Download: PDF, MS Word, OpenDocument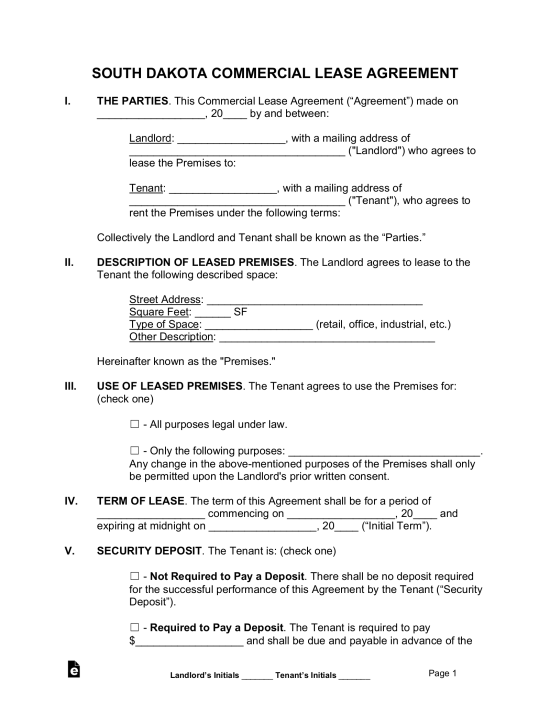 Commercial Lease Agreement – Space that may be used for a business purpose and not for livable tenancies.

Download: PDF, MS Word, OpenDocument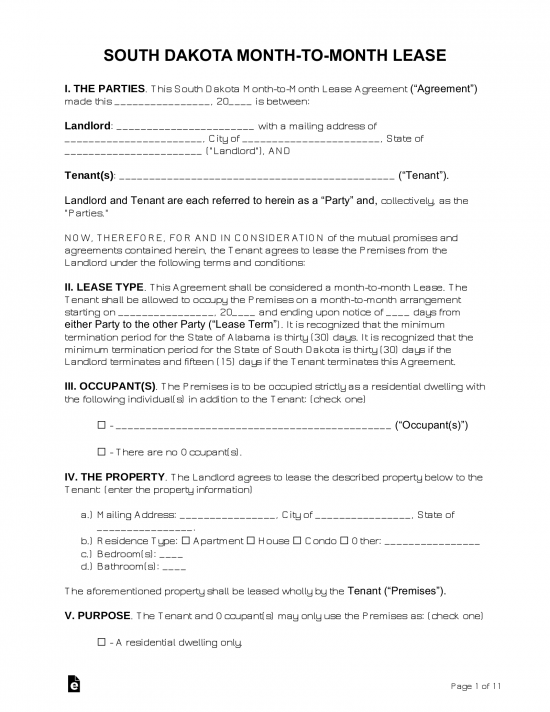 Month to Month Lease Agreement (§ 43-32-13) – Known as a tenancy at will that may be terminated with at least 30 days' notice by the landlord and 15 days by the tenant.

Download: PDF, MS Word, OpenDocument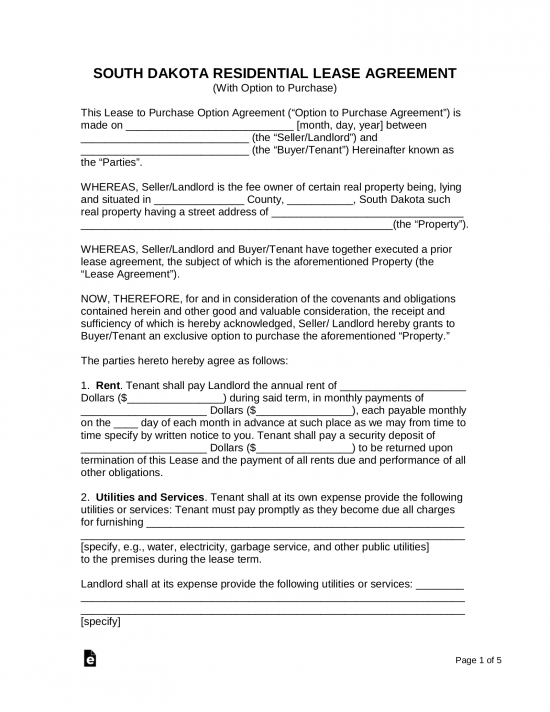 Rent-to-Own Lease Agreement – Residential type with the added option of being able to purchase under terms agreed upon by the landlord and tenant.

Download: PDF, MS Word, OpenDocument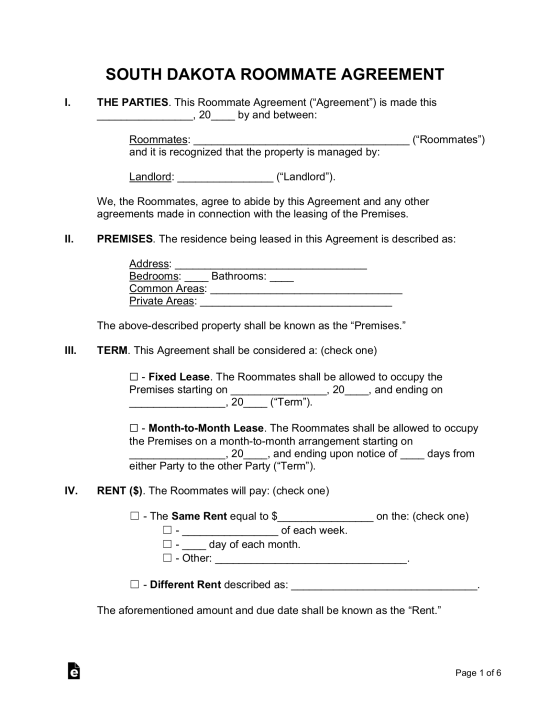 Room Rental (Roommate) Agreement – For the individuals in a shared living arrangement where the common space such as the kitchen, living room, outside area, etc is shared by all parties.

Download: PDF, MS Word, OpenDocument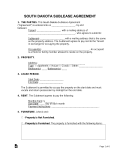 Sublease Agreement – A residence that allows the tenant, if desired, to re-rent their space that they are under agreement from the landlord in order to pursue another lessee to take their place.

Download: PDF, MS Word, OpenDocument
Required Disclosures (2)
Lead-Based Paint Disclosure – Federal law requires all landlords of residential units built before 1978 must be made aware to the tenant by issuing the lead paint disclosure form.
Methamphetamines (§ 43-32-30) – If the landlord is aware that the residential property was used to manufacture Methamphetamines, or simply known as a "Meth-lab," then the tenant must be informed.
Security Deposits
Maximum Amount (§ 43-32-6.1) – One (1) month's rent unless the landlord can prove the tenant shall pose an extra danger to the premises.
Returning (§ 43-32-24) – All funds must be released to the tenant within fourteen (14) days. If there are subtractions, the lessee has the right to request the itemized deductions within forty-five (45) days.
When is Rent Due? (Grace Period)
Rent is due on the date mentioned in the lease. There is no rent grace period in South Dakota.
If the tenant does not pay rent on the due date, the landlord can send a 3-day notice to quit.
Late Rent
Maximum Penalty – There is no maximum fee for late rent.
NSF Fee (§ 57A-3-421) – $40 is the maximum charge that can be administered for a bad check.
Right to Enter (Landlord)
The landlord must provide at least twenty-four (24) hours' notice before entering the tenant's property (§ 43-32-32).
Resources