Updated August 08, 2023
A Tennessee standard residential lease agreement is a legal document used to document a typical residential rental contract between a landlord and tenant(s). The document will provide information with regard to terms and conditions, as well, information regarding rent, late fees, and other needed details. Both parties should read through the document carefully to be certain that all parties understand the agreement. The landlord is recommended to verify the tenant's credit and employment through a rental application.
Laws – Title 66, Chapter 28 (Uniform Residential Landlord and Tenant Act)
Handbook – Know Your Legal Rights and Duties (PDF)
Disclosures
Lead-Based Paint Disclosure – Under federal law, a landlord must inform the tenant the condition of the paint in the residence if the property was built before 1978.
Showings (§ 66-28-403) -If the landlord would like to have showings in the rental unit up to thirty (30 days before the end of the lease term, it must be stated in the lease. Before a showing can occur, the landlord must give the tenant at least twenty-four (24) hours' notice.
Versions (1)
---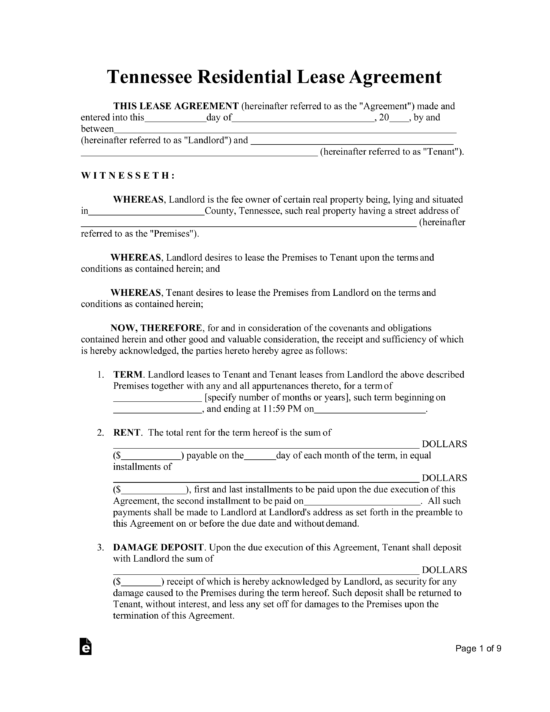 Standard Residential Lease Agreement – Version 2
Download: PDF, MS Word, OpenDocument