Updated September 12, 2023
Or use ContractsCounsel to hire an attorney!
---
A one (1) week notice letter is written notification provided to an employer that an employee will no longer be working with the company within seven (7) days. This is typically considered short notice, especially for professionals, therefore it's best to offer after-hours or overtime in order to successfully train and replace your position.
What to Include?
A written notice of resignation should have the following:
Advise the employer for the final date of work.
Advise the employer of the reason the employee is resigning.
Advise the employer details surrounding what is considered a short resignation notice.
The notice should maintain a gracious tone.
Provide the employer with a thank you for the position and time.
Provide a plan for the remaining workload
The letter should be signed and dated by the employee providing resignation.
How to Give One Week Notice (3 steps)
1. Detail the Reasons for Such Short Notice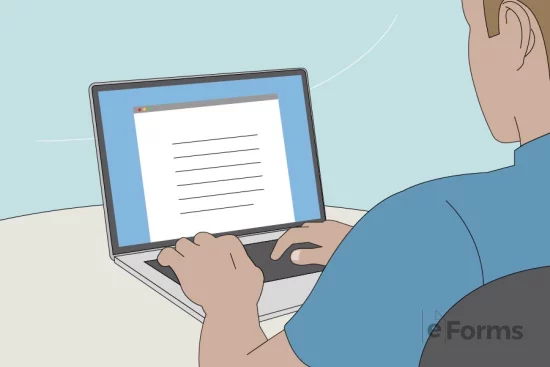 The employee should provide the letter to their employer and provide detailed reasons as to why the notice is short. Appropriate business acumen would call for two weeks' notice, however, to sustain a positive relationship the employee should advise what occurred.
How to Write (Format)
Header
At the top of the letter, you should include your name, address, and at least one contact method. Next, write the date and the name and address of the recipient. Begin the letter with a formal greeting addressed to the name of the recipient or to the board/group of people in charge of administration and staff.
Example Header

James T. Nelson
204 Axendale Ave.
Phoenix, AZ, 85042
jimmynel@yahoo.net

May 4th, 2017

Christina Miles
Human Resources
Maricopa Integrated Health System
2601 Roosevelt St
Phoenix, AZ, 85009

Dear Mrs. Miles,
Body
The body represents the main content of the letter. The idea is to relay all the important information concerning your resignation while keeping it short and concise. State that you wish to quit and include your final day of work. Provide your reasoning behind your resignation and don't forget that an apology will go a long way. You may also choose to write a sentence or two about your time spent at the company, thanking them for the years of employment and offering a hand in training a new replacement.
Example Body

I am handing in my one week's resignation as of today. My last day of employment will be June 6th, 2016.

I do not wish to cause you or the company any inconvenience, but a situation has arisen which inhibits me from working here any longer, and unfortunately prevents me from providing you with the standard, and more courteous, two weeks notice.

As you know, I've been training as a EMP for the past few months and have been offered a position at a hospital across town. This opportunity is too great to pass up. I hope you will understand that this decision has been hard for me but that I must do what's best for my future.

Renown Regional Medical Center has provided me with years of stable employment and I am very thankful for this. Please let me know if I can do anything to smooth the transition.
Ending and Signature
A one week's letter of resignation should end with a formal sign-off, your signature, and your printed name.
Example Ending

Sincerely,

[Signature]

Guillermo Alvarez
Sample 1
Manny Atencio
183 Westvale Drive
Albuquerque, NM, 87040
mannytheman@hotmail.com
March 22, 2017
Cheryl Wozniak
Security Manager
Coronado Center
6600 Menaul Blvd
Albuquerque, NM, 87343
Dear Ms. Wozniak,
It is my regret to inform you that I must hand in my resignation as head of security at Cornado Center. My last day of work will be next Wednesday, the 29th of March.
Unfortunately, due to unforeseen circumstances, I am not able to fill out the regular two weeks as per the employee handbook. I have an urgent family matter to attend which I cannot go into more detail about.
I hope you understand and accept this letter as I do not wish to cause you or the department any aggravation. You have been very good to me and I have very much enjoyed working under your authority.
Although I will only be here for one more week, I would like to extend my services in guiding my replacement through his rounds and duties.
Best regards,
[Signature]
Manny Atencio
Sample 2
Cole Schrieffer
294 NW 11th Ave.
Portland, OR, 97300
(503) 808-5342
January 1st, 2017
Daryl O'Reilly
Head of Operations
Bridgeport Brewing Company
1212 Marshall St
Portland, OR, 97204
Dear Mr. O'Reilly,
It is with remorse that I write to you today with my formal resignation. My last day of work will be January 8th, 2017.
The reason for the short notice is rather personal, all I can say is that I am no longer in need of employment. I want you to know it has nothing to do with you or the company. I have very much enjoyed my 4 years working at Bridgeport Brewing Company and have nothing but good things to say about management and my coworkers.
I hope you'll accept this short notice of resignation and please let me know if I can help find or train a replacement.
Best wishes,
[Signature]
Cole Schrieffer
Sample 3
Molly Claessens
528 Lennox Ave
Charlotte, NC
(704) 934-3388
April 15th, 2017
Board of Directors
Accenture
201 S College St
Charlotte, NC, 28211
To the Board of Directors,
This letter is to inform the board of my official resignation from the position of Health Analytics Strategy & Transformation SE, effective April 22nd, 2017.
I dislike the idea of providing only one week's notice but I have been accepted for a position which I will need to start almost immediately. I hope that you can understand my situation and believe me when I say that Accenture has been an exceptional place to work. You have all been very supportive over the years.
I have put together a list of on-going projects and cases that have yet to be completed. I will make sure to prepare my coworkers in my final week to ensure the company's forward projection.
Please accept my sincerest apologies and don't hesitate to contact me at any time. Thank you for your generosity and understanding.
Sincerely,
[Signature]
Molly Claessens