Updated September 11, 2023
Or use ContractsCounsel to hire an attorney!
---
A resignation letter is a form that gives notice to an entity or organization of an employee's intent to quit their job. The objective of a resignation letter, aside from informing the company of the employee's resignation, is to maintain a positive relationship between the two parties.
By Type (12)
What is a Resignation Letter?
Resignation letters are short, formal letters informing your employer that you intend to quit your job. They're often submitted in advance to HR, a supervisor, or a manager. They are essential in helping you make sure you leave on positive terms with your employer.
You don't want to leave a negative impression when you quit your job because that could hurt your chances with other employers. Even if you're leaving because of some fault within management or the organization at large, it's in your best interests to leave those reasons out of the letter itself.
When done right, resignation letters can help gain you a valuable reference when applying to other jobs and furthering your career goals. In the rare case that you would want to return to your old position in the future, a well-written letter of resignation is crucial. Make this letter a positive experience and follow proper etiquette when writing your resignation letter.
What to Include in a Resignation Letter
There are plenty of unspoken rules when it comes to writing and submitting a resignation letter. Staying positive and leaving out complaints about the company is just one of many of these rules. Here are some others you should keep in mind:
Keep it short and to the point. There's no reason to draw this letter out beyond a single page. You might have a lot to say about the job depending on your reasons for leaving, but it's best to keep it simple.
Include only positive comments. Again, the goal is to leave on good terms with your soon-to-be former employer. So, list some things you valued from your time working at your job.
Submit it in advance. You want to give your employer some time to find a replacement for your position, so generally two weeks' notice is the norm. Company guidelines can shed some light on this. Even if you give a few weeks' notice, you should be prepared for the chance that your employer may terminate you soon after you submit your resignation.
Make it personable. This means being friendly and delivering the letter in person if you can. This will show your boss you care and will help mitigate awkwardness in the future.
If you follow these guidelines, you'll probably end up on good terms with your employer. Now there's just the matter of writing the letter.
How to Write a Resignation Letter (5 steps)
1. Download Our Resignation Letter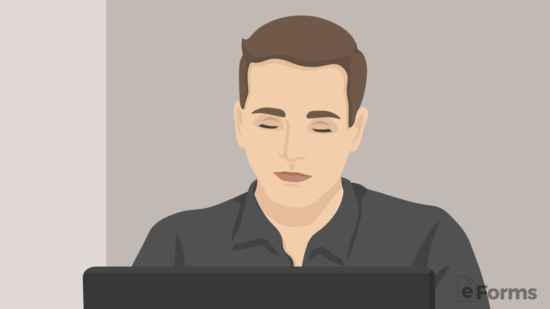 Choose between PDF, Microsoft Word, or Open Document Text to complete a fillable form.
2. Create a Header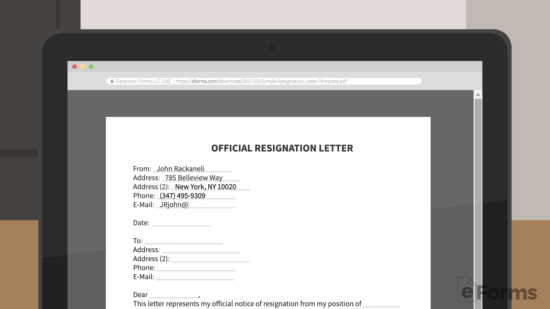 Include you and your employer's contact information. Use the date in the middle as a separator. Begin the letter with a formal greeting, using the recipient's name to make it more personal.
Example Header

John Rackaneli
785 Belleview Way
New York, NY 10020
(347) 495-9309

January 1, 2017

Ray Carrera
GlobalCorp
1 Finance Center
New York, NY 10176

Dear Mr. Smith,
3. Include a Body Paragraph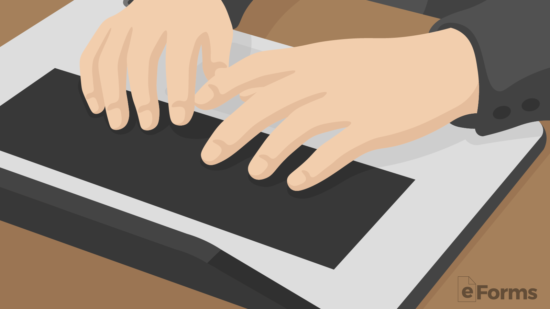 In the body of the letter, immediately state your intention to resign and provide your reasoning, including only positive feelings towards your work experience. In the event the company holds your resignation letter on file, you want to make sure that you leave on favorable terms. Therefore, it is in the writer's best interest to exclude personal disputes or issues with coworkers/the company from the letter that could bring up negative feelings or resentment.
Notice Period – The industry standard is two (2) weeks; however, with more intensive industries, like healthcare, sometimes a month or even more is expected due to the competitive nature of finding replacements. The employer may choose to deny your notice-period and terminate your employment immediately. Plan your resignation ahead of time and make sure that you will be financially stable in the event that your employer decides to dismiss you forthwith.
Example Body

This letter represents my official notice of resignation from my position of electrician with G&E effective on the 2nd of April, 2017.

It has been a gratifying experience to work alongside the individuals at G&E. I appreciate the knowledge and experience I have gained during my time here.

I trust two weeks will be a sufficient amount of time for you to find a replacement and I'd like to offer my assistance in training the person that will take over my position.

Thank you for your understanding.
4. Ending and Signature
The last part of the letter simply requires a sign-off, your signature, and your printed name. A signature gives the form a personable feel to it while still demonstrating sincerity in your resignation. "Sincerely" is the safest choice for a formal sign-off, but "Regards", "Best Regards", "Respectfully", "Respectfully Yours" are all fine options.
Example Signature Line

Sincerely,

[Signature]

Blake Rose
5. Delivering the Letter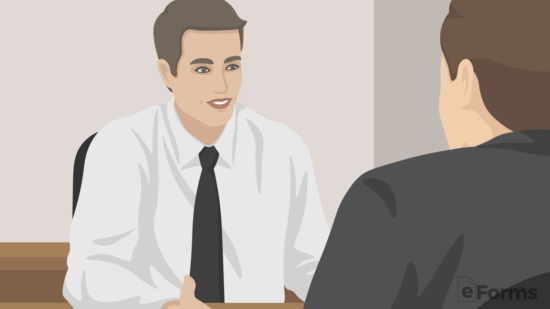 A letter of resignation can be sent either through e-mail, standard mail, or personally handed to upper management. If you are working with your manager or boss on a day-to-day basis, it is wise to tell them verbally while handing in the letter as your formal notice. Do not go into work as if nothing is happening and place your letter on their desk when they aren't there. Resignation should be executed in a personal way in order to keep a good reference for the future.
Resignation Letter – Sample 1
Kristine Balleck
55 W Church St
Orlando, FL, 32801
(407) 554-8922August 6, 2016Beverly Augustine
Supervisor
Beardall Senior Center
80 South Delaney Avenue
Orlando, FL, 32422
Dear Mrs. Augustine,
I must regretfully inform you of my resignation from the Beardall Senior Center. My last day will be August 20th.
Working at the Senior Center has been one of my favorite jobs I've had and I couldn't have asked for a better group of people to work alongside. Thank you for being so understanding about my family situation and constructing a schedule that allows me to be home for my children as much as possible.
I hope you don't have any issues in finding a replacement. I'm sure you won't as you are an excellent supervisor and a wonderful person.
If there's anything I can do to help, please let me know.
Sincerely,
[Signature]
Kristine Balleck
Resignation Letter – Sample 2
AJ Bergman
209 20th St NW
Grand Forks, MN, 56300
(407) 554-8922February 16th, 2017Tessa Mae
YMCA Family Center
211 Demers Ave
Grand Forks, MN, 56730
Dear Ms. Mae,
I, AJ Bergman, present to you this letter of resignation from my current position of children's counselor at the YMCA Family Center, effective February 30th, 2017.
I would like to take this opportunity to thank you for the years of enjoyable and fulfilling employment. I have learned a lot during my time here and will be leaving with many great experiences and fond memories.
I would be happy to help find a replacement and train them, as I know this is somewhat short notice and out of the blue. I hope you realize my quitting is in no way a reflection of your ability to manage, but I must move on for personal reasons.
Best regards,
[Signature]
AJ Bergman
Resignation Letter – Sample 3
Tammy Beretti
390 Mountain View Dr
Brigham City, UT, 84302
(435) 537-0209
tammytwoshoes@example.comMarch 19, 2017Amber Greene
Front Desk Supervisor, Hampton Inn
40 N Main St
Brigham City, UT, 84535
Dear Mrs. Greene,
Please accept my formal resignation as front desk agent at the Hampton Inn. I would prefer to leave at the end of the week but I can be available for the next two weeks, until the 2nd of April, if necessary.
I want to thank you for the opportunities you and the hotel have given me. It's been a very positive working environment and I have made good friends during my time here.
I am more than happy to train a new front desk agent while I carry out the remainder of my employment.
Sincerely,
[Signature]
Tammy Baretti