Updated March 16, 2023
A California last will and testament is a legal document used for the purpose of distributing an individual's property, whether personal or real, upon their death to those they name as beneficiaries. The will-maker, known as the "Testator," may use this document to ensure their loved ones inherit the intended portion of the estate. Will documents must be formulated with at least two (2) competent witnesses present at the time of signing, and it should be kept with a family attorney or more than one (1) individual in the family (or with friends) to ensure the document is not tampered with in any way. And though optional, a testator can have their will acknowledged by a state-authorized notary public to further protect its legality. Wills may be changed or revoked at the decision of the testator at any time.
Laws
Signing Requirements
Two (2) or more Witnesses must be present at the time of signing. (Probate Code § 6110)
State Definition
"Will" includes codicil and any testamentary instrument which merely appoints an executor or revokes or revises another will.
Related Forms
---
Download: Adobe PDF
---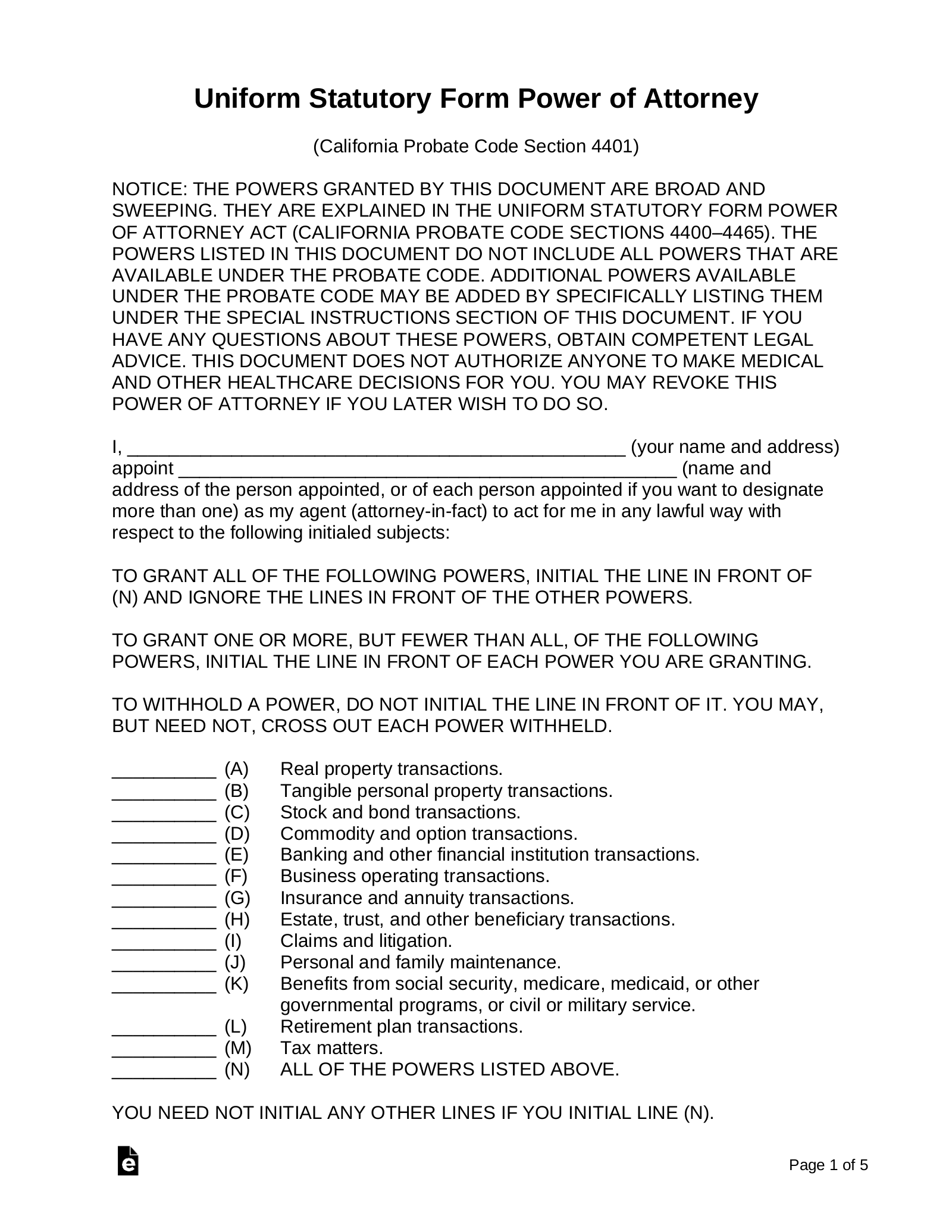 Durable (Financial) Power of Attorney
Download: Adobe PDF, MS Word, OpenDocument