Updated November 15, 2023
A California last will and testament is a legal document used to distribute an individual's real and/or personal property upon their death to designated beneficiaries. By creating a will, the individual ("testator") can make sure that their beneficiaries receive ownership of their estate without having to go through probate court.
State Definition
"Will" includes codicil and any testamentary instrument which merely appoints an executor or revokes or revises another will.
[2]
Related Forms
---
Download: PDF, MS Word, OpenDocument
---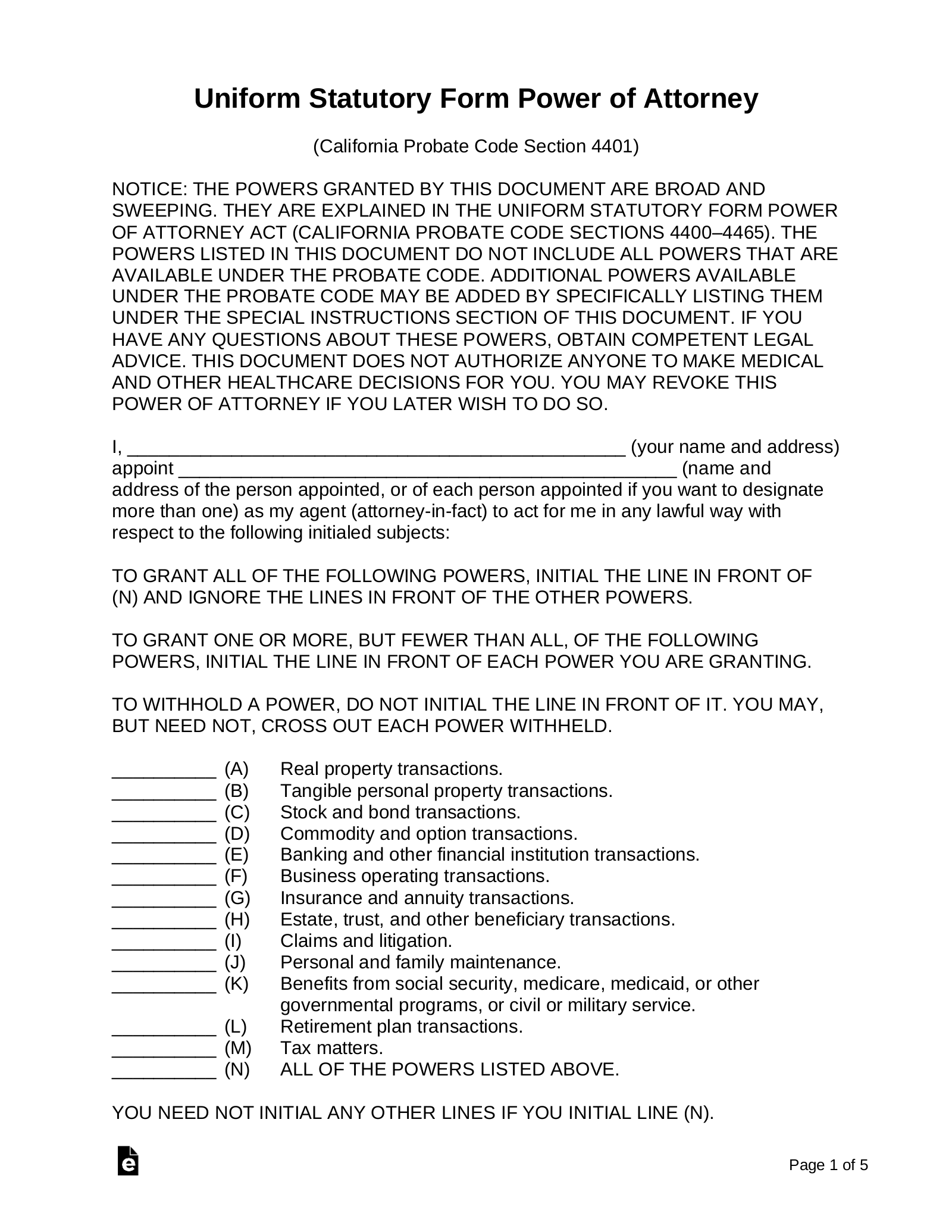 Durable (Financial) Power of Attorney
Download: PDF, MS Word, OpenDocument
---
Sources