Updated November 15, 2023
An Illinois last will and testament is a legal document used by an individual ("testator") to indicate how their estate should be distributed upon death. A testator can draft a will with clear instructions on how to disperse fiduciary assets/funds, real and personal property, and even digital property among their designated beneficiaries.
Signing Requirements
The testator must sign in the presence of
two or more witnesses
. Both witnesses must sign the document.
[1]
Related Forms
---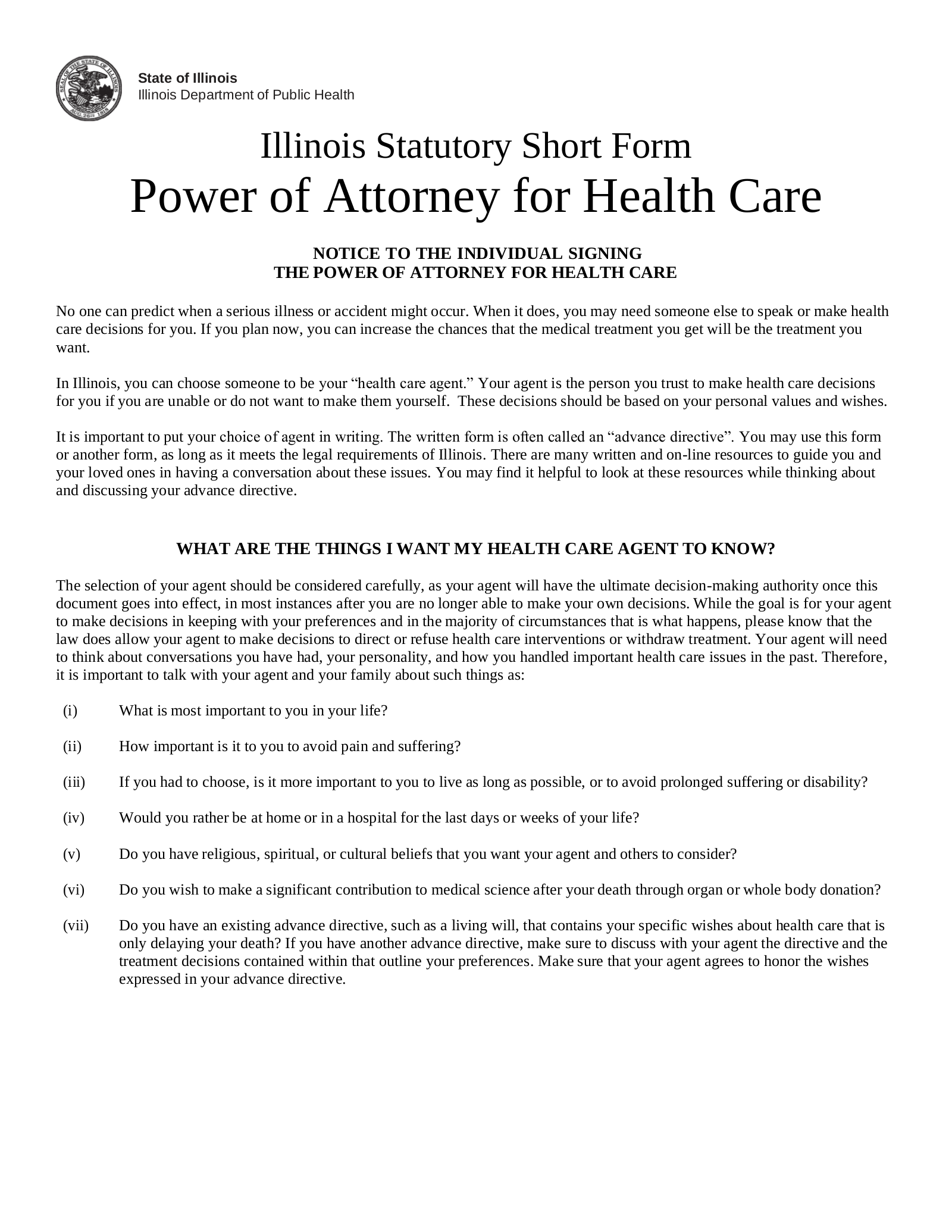 Advance Directive
Download: PDF
---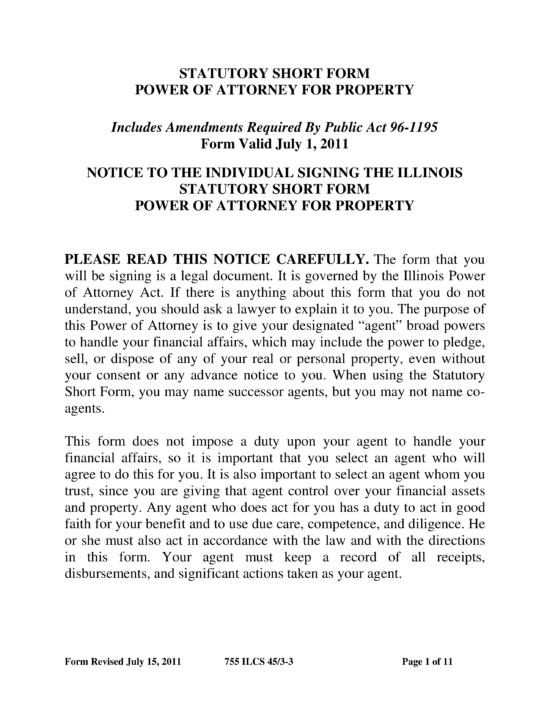 Durable (Financial) Power of Attorney
Download: PDF, MS Word, OpenDocument
---
Sources