Updated November 02, 2023
An Indiana deed form is used to legally convey real estate from a grantor, also known as a seller, to a buyer, also known as a grantee. There are different forms depending on the needs of the parties. Once the deed has been properly signed and acknowledged, it can be filed with the County Recorder in the county in which the property being purchased is located. It is important for the purchaser to know what rights they are actually purchasing in the land. In order to accomplish this goal, a purchaser must complete a property search of the property. That means that the purchaser goes to the county recorder's office, or check if they have an online service and research the deeds for the property going back at least 50 years. That way, a buyer can know whether there are issues with the title that needs to be taken care of before purchase. For instance, there may be an undischarged mortgage or an easement that was improperly granted. A Title Company may be able to conduct this search for you.
Laws – Title 32 (Property), Article 21 – Conveyance Procedures for Real Property
Recording – A deed must be recorded in the County Recording Office where the property is located. This office location as well as associated fees can be found by searching for your county in this directory.
Signing (IC § 32-21-2-3) – All deed must be executed by one of the following: judge, clerk of a court of record, county auditor, county recorder, notary public, mayor of a city in Indiana or any other state, commissioner appointed in a state other than Indiana by the governor of Indiana, clerk of the city county council for a consolidated city, city clerk for a second class city, clerk-treasurer for a third-class city, clerk-treasurer for a town, or person authorized under § 2-3-4-1.
Deed Types (4)
---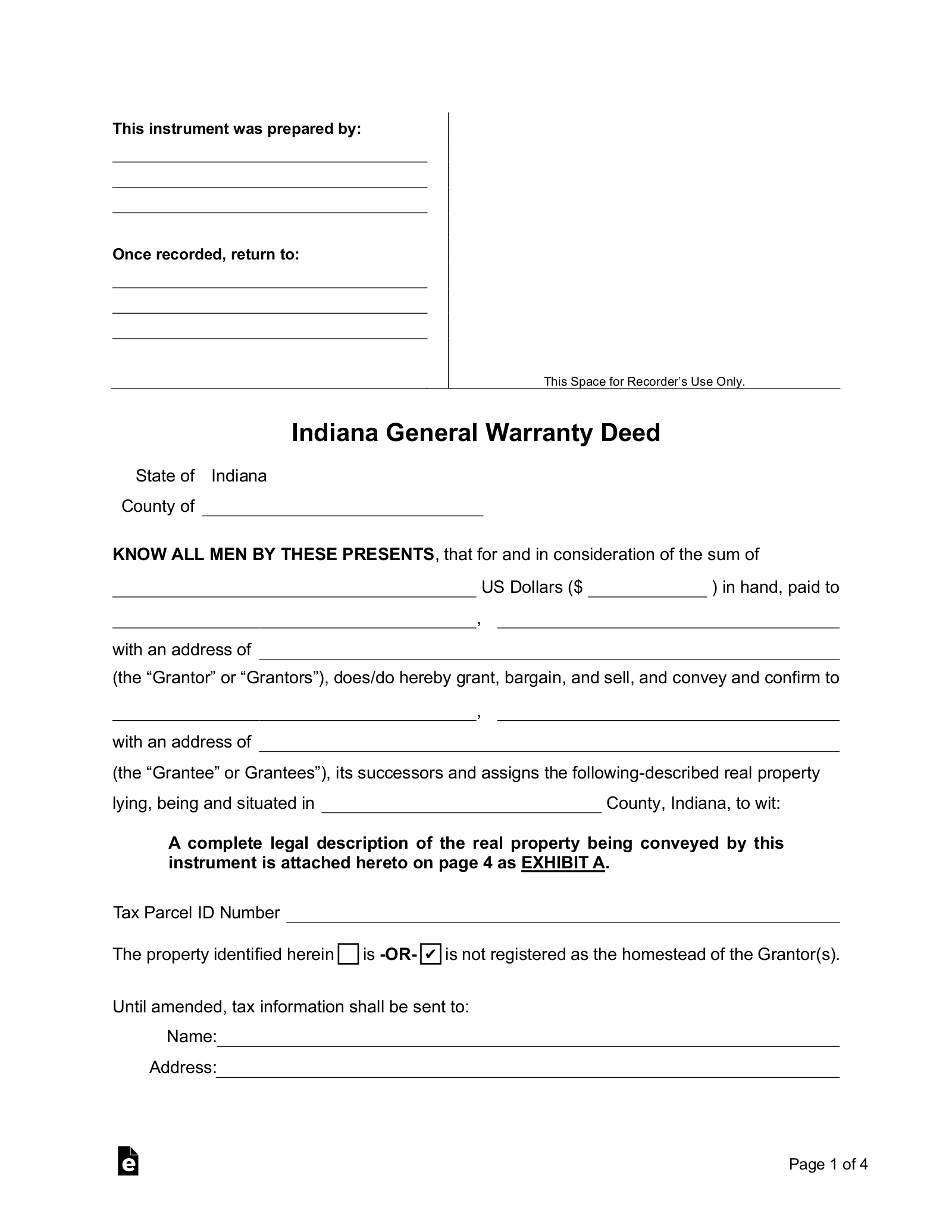 General Warranty– This type of deed provides a warranty whereby the seller agrees to defend the buyer against any other claims for the property.
Download: PDF, MS Word, Open Document
---
Quit Claim – This type of deed is the opposite of a warranty deed, whereby the seller offers no guarantee against other claims against the property.
Download: PDF, MS Word, Open Document
---
Special Warranty – This type of deed is in between a warranty and a quit claim, whereby the seller guarantees that there are no claims against the property that will arise as a result of the seller's ownership but no guarantee prior.
Download: PDF, MS Word, Open Document
---
Transfer on Death – Transfers property to a beneficiary upon the principal's death.
Download: PDF
---
Indiana Property Search (6 steps)
In Indiana, deeds are filed with the county recorder of the county in which the property is located. Each county maintains deed records in the recorder's office, so a person doing a title search can go in person to the office to complete a title search. Be prepared to pay copying fees. In addition, many counties have online subscription services for property searches whereby you can do much of the title searching online. It depends on the county in which you are interested. You can find information on each county as well as the county website, where you will want to search for county recorder. Below is an example of how to begin a title search in Marion County. Other counties may be slightly different, but they all require that you know the name of the person selling the property.
Step 3
The next page will be the county page. Look for a link to the county recorder's office and click on it.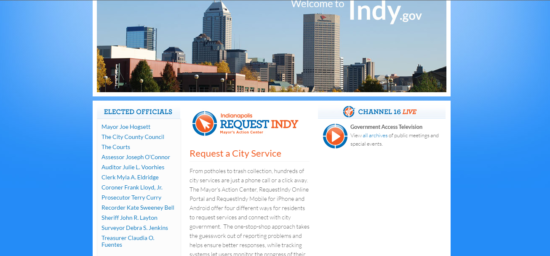 Step 4
The recorder's page will have property search information on it. Marian County has three online search options. You will want to complete a comprehensive search which will require opening an account and paying a fee. However, to get preliminary information, Marion County offers a free search site. Click on "Free Search."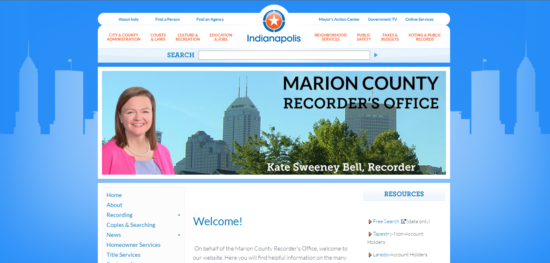 Step 5
Here you will have to enter the seller's (grantor's) name and any other information you might have about the property.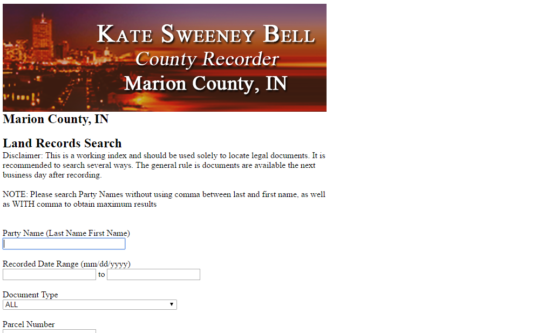 Step 6
Once you enter a grantor's name, you will be brought to a list of documents. You can click on each document to obtain more information, however, you will not be able to see the actual document filed using this site. However, you will be able to see where you need to go with your search, either through the subscription site, or going into the recorder's office in person.