Updated November 27, 2023
A Pennsylvania employment contract agreement is a written document used by an employer to negotiate working conditions. Depending on the nature of employment, the employer may wish to prepare an agreement for an employee, independent contractor, or a subcontractor hired to perform their particular set of skills (e.g., roofing, electrical, plumbing). The agreement should specify general information such as the individual's pay, responsibilities, and whether the job will expire after a designated date or once an obligation has been satisfied. However, the agreement can also define more complex matters like the consequences of releasing confidential information or trade secrets to competing organizations.
By Type (4)
---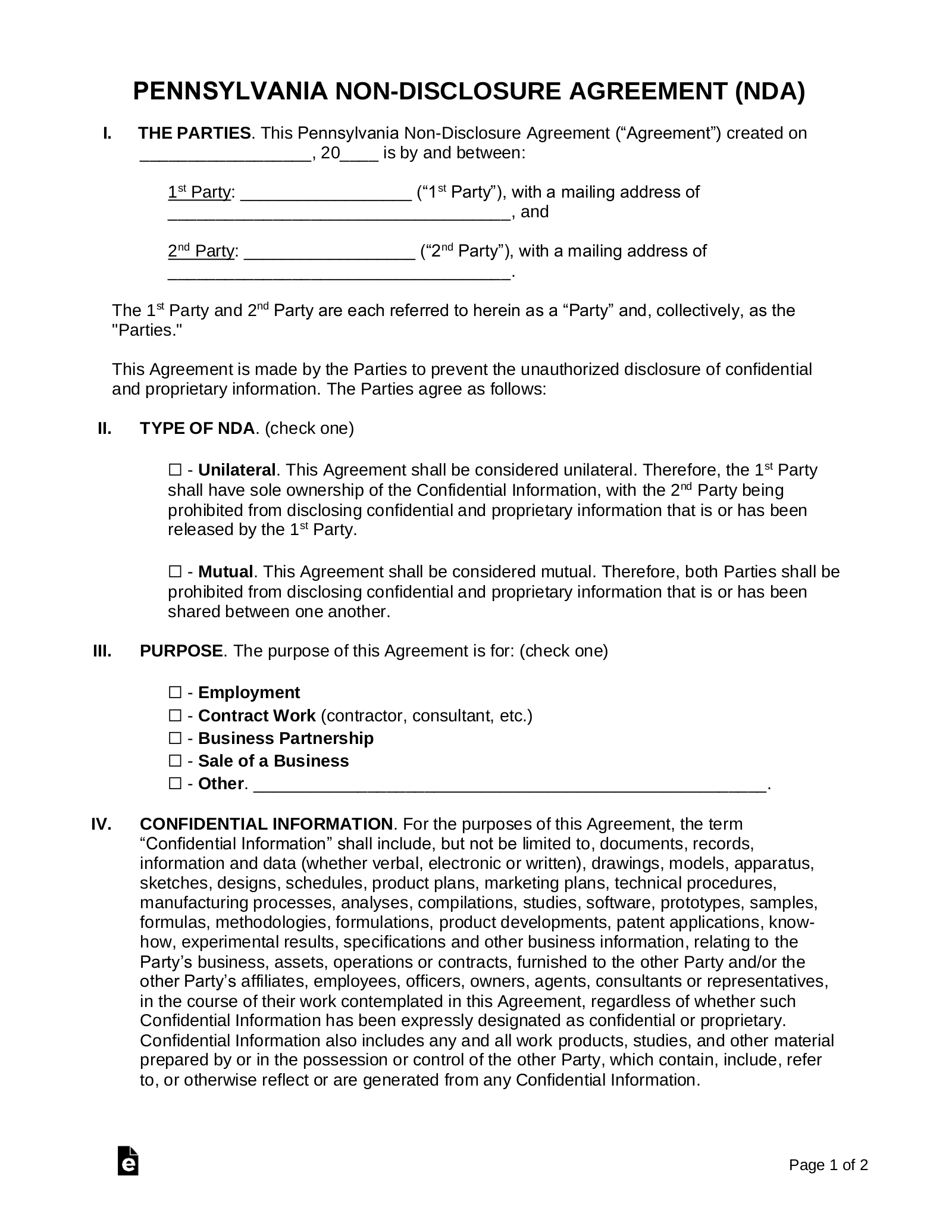 Employee Non-Disclosure Agreement (NDA) – Stops an employee from distributing vital company information to other businesses.
Download: PDF, MS Word, OpenDocument
---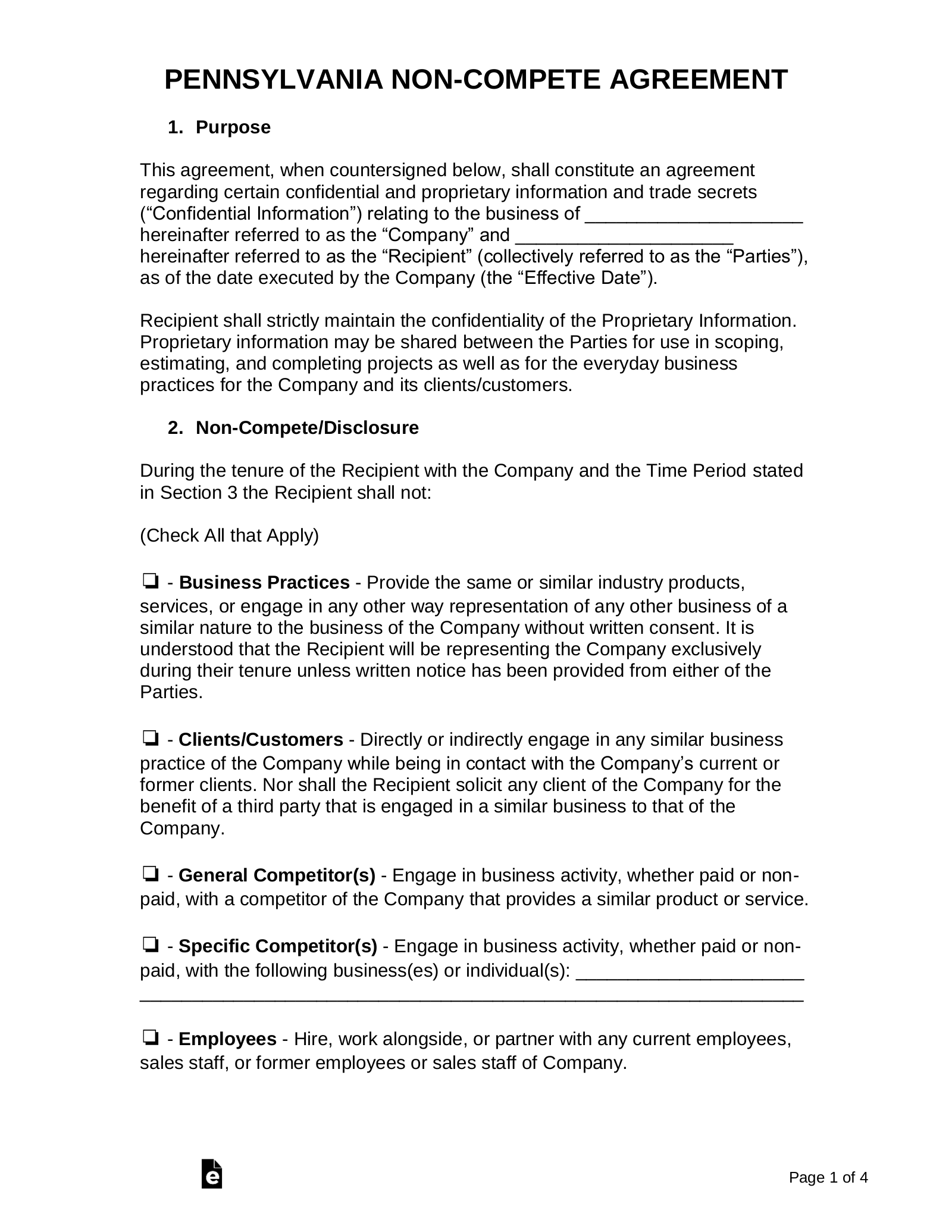 Employee Non-Compete Agreement – Indicates a duration in which an employee is prohibited from working for other organizations or individuals.
Download: PDF, MS Word, OpenDocument
---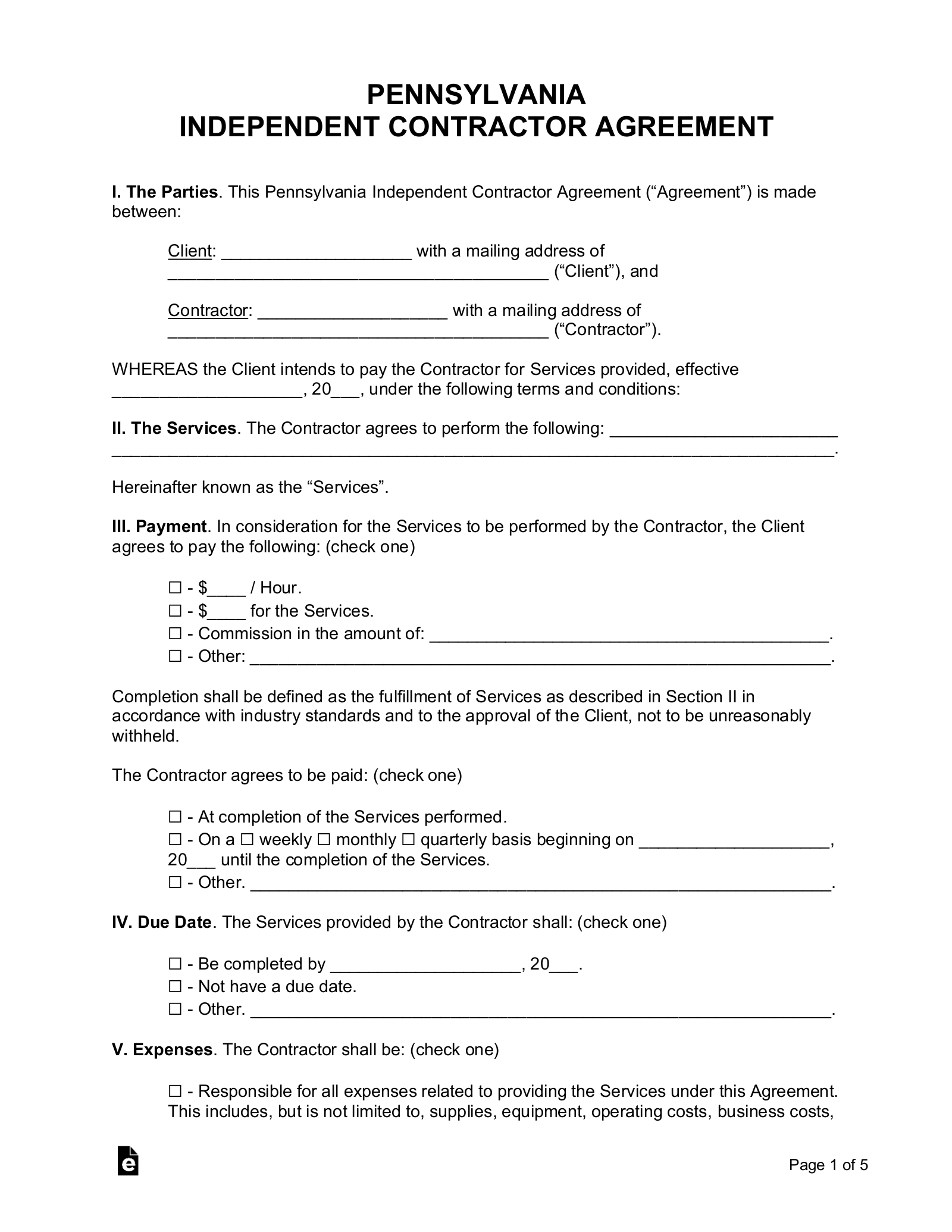 Independent Contractor Agreement – Used by an individual or business entity to establish terms for the hiring of an independent contractor.
Download: PDF, MS Word, OpenDocument
---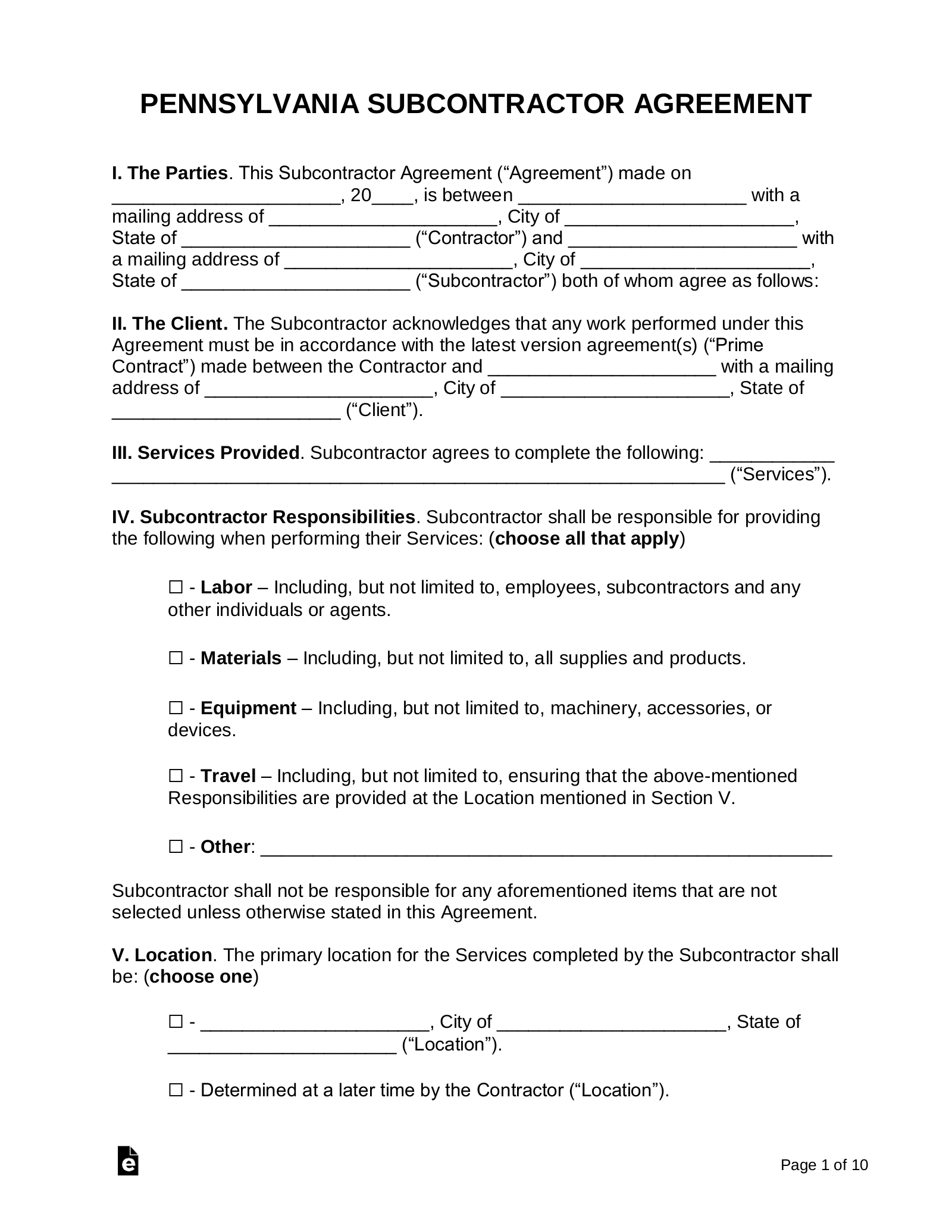 Subcontractor Agreement – Establishes the terms of employment for a subcontractor whose services have been employed to complete a specific task.
Download: PDF, MS Word, OpenDocument
---
What is an Employee?
"Employee" Definition[1]
". . . means every individual, whether male, female, citizen, alien or minor, who is performing or subsequent to January first, one thousand nine hundred thirty-six, has performed services for an employer in an employment subject to this act."
At-Will Employment
At-Will Employment – Allowed with the exception of any "Public Policy" understandings.
Income Tax Rate (Individual)
Individual Income Tax Rate – 3.07%[2]
Minimum Wage ($/hr)
Minimum Wage – $7.25[3]
Sources