Updated July 14, 2023
A Virginia employment contract agreement verifies employment conditions when hiring new part-time and full-time employees. An employer should implement an agreement during the hiring process to verify that the individual understands their responsibilities and that they agree to undertake the proposed duties. Included in the contract may be a non-disclosure clause that, if violated by the individual, will hold them liable for releasing confidential business information. The agreement may also specify a condition that restricts the individual from conducting business transactions with other parties while under contract with an employer.
By Type (4)
---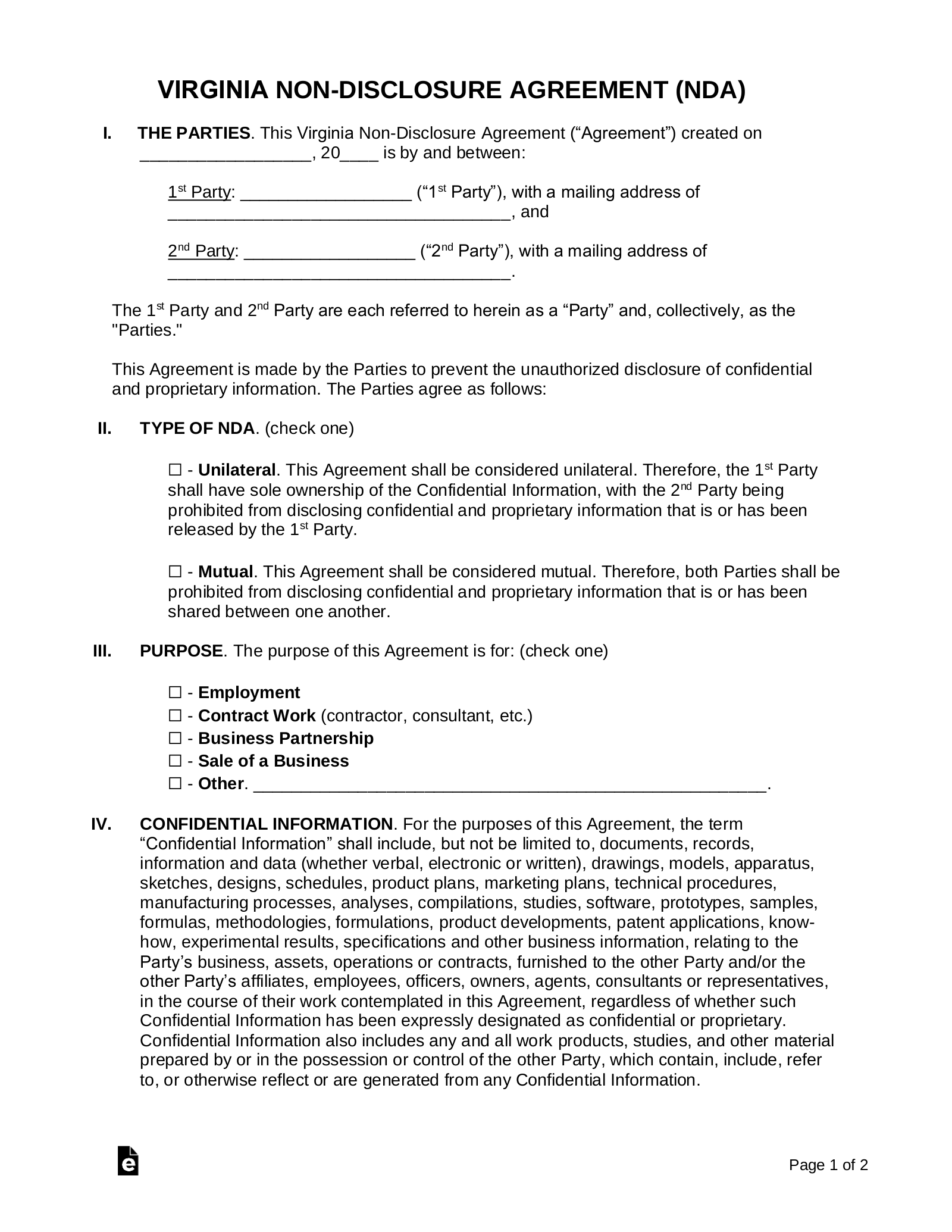 Employee Non-Disclosure Agreement (NDA) – Executed by an employer to ensure that company information is withheld from disclosure by employees.
Download: PDF, MS Word, OpenDocument
---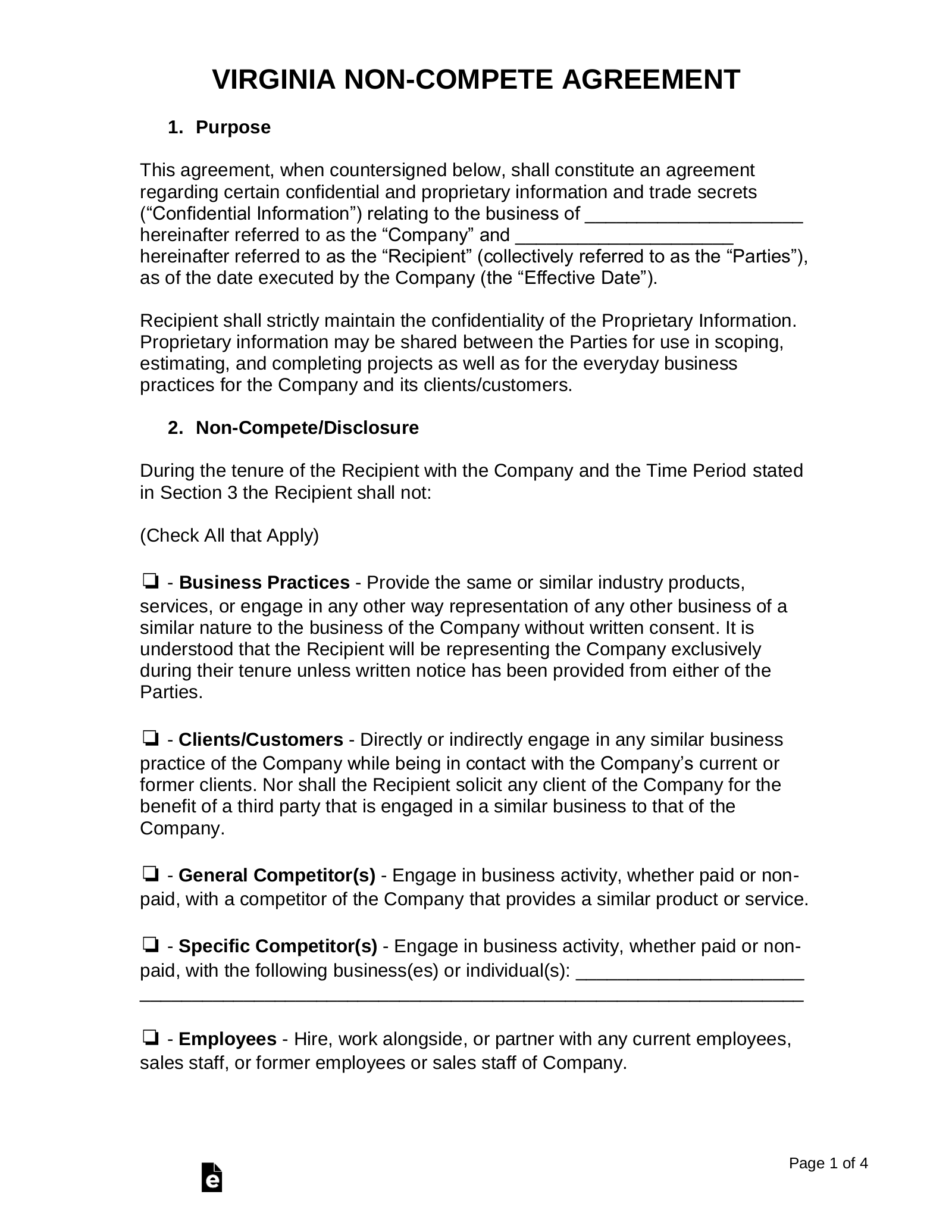 Employee Non-Compete Agreement – A device used to define the ways in which an employee is allowed and/or unauthorized to work for other companies.
Download: PDF, MS Word, OpenDocument
---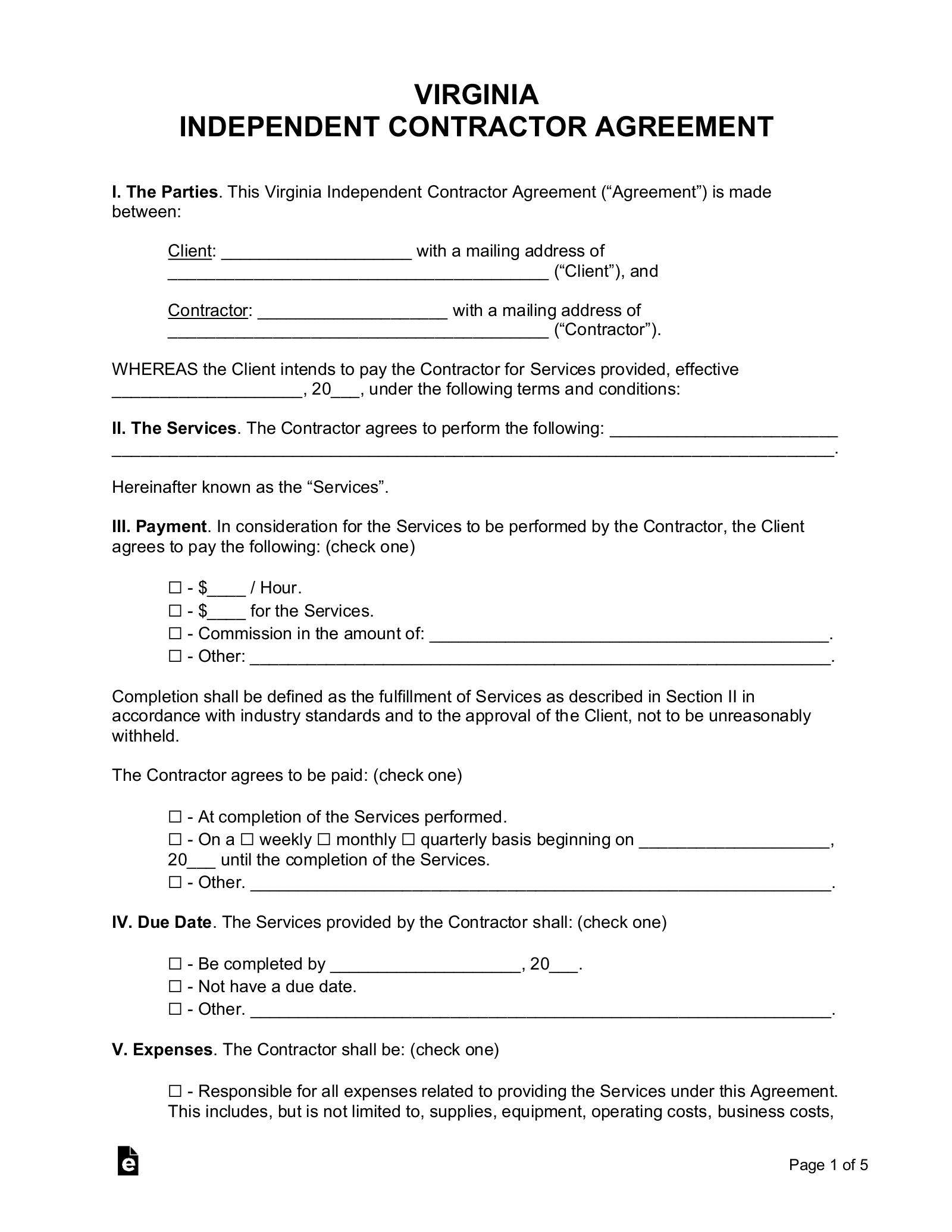 Independent Contractor Agreement – Used to establish a working arrangement between a client and an independent contractor.
Download: PDF, MS Word, OpenDocument
---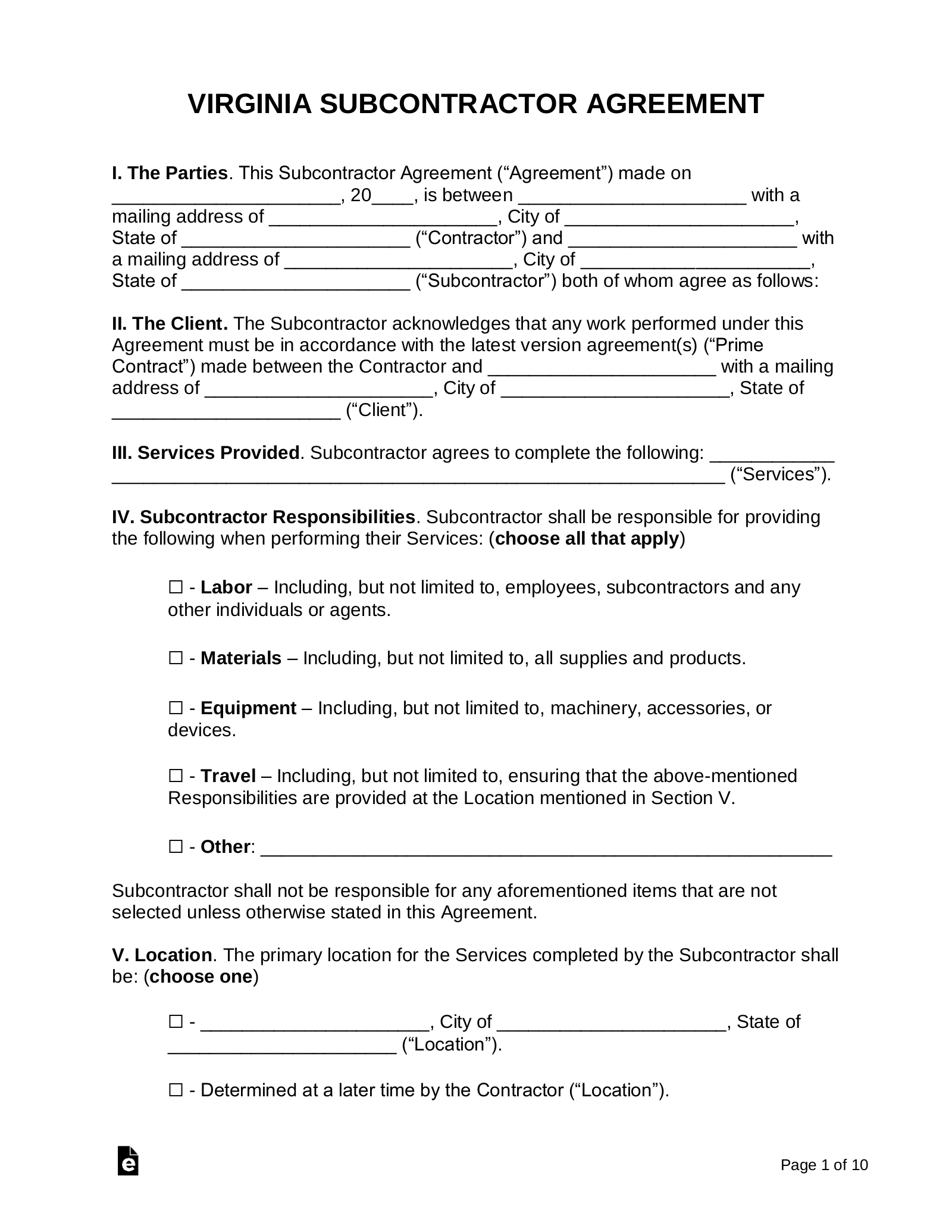 Subcontractor Agreement – An employment contract designed specifically to outline employment conditions for a subcontractor.
Download: PDF, MS Word, OpenDocument
---
What is an Employee?
"Employee" Definition – § 40.1-28.9
At-Will Employment
At-Will Employment – Allowed with the exception of any "Public Policy" understandings.
Income Tax Rate (Individual)
Individual Income Tax Rate – 2% to 5.75% (§ 58.1-320)
Minimum Wage ($/hr)
Minimum Wage – $7.25 (§ 40.1-28.10)