Updated August 28, 2023
A Utah 3-day notice to quit form is used by a property owner (lessor) to let a tenant (lessee) know they are currently in violation of their lease agreement. The most common is for the non-payment of rent which allows the tenant to pay back all monies owed before the three (3) day period. The other two (2) notices are for violations of the lease.
Laws – § 78B-6-802, § 78B-6-805
Notices By Type (3)
---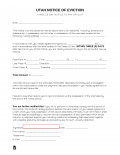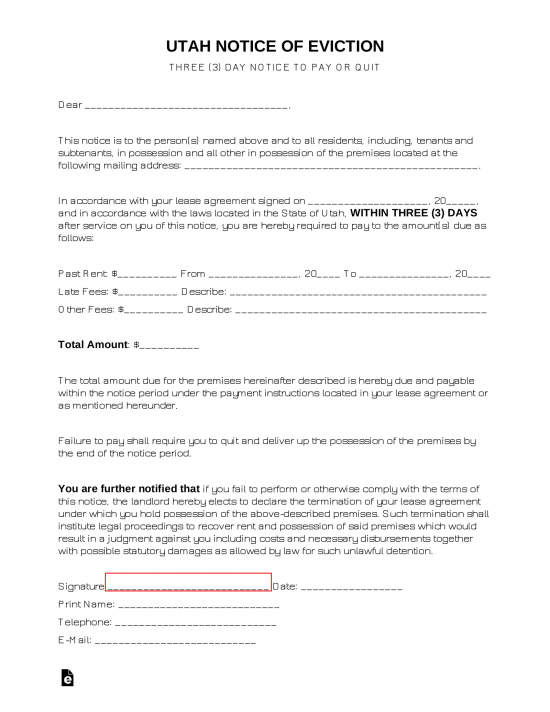 3-Day Notice to Quit (Non-Payment)
Download: PDF
---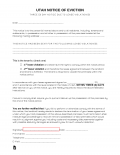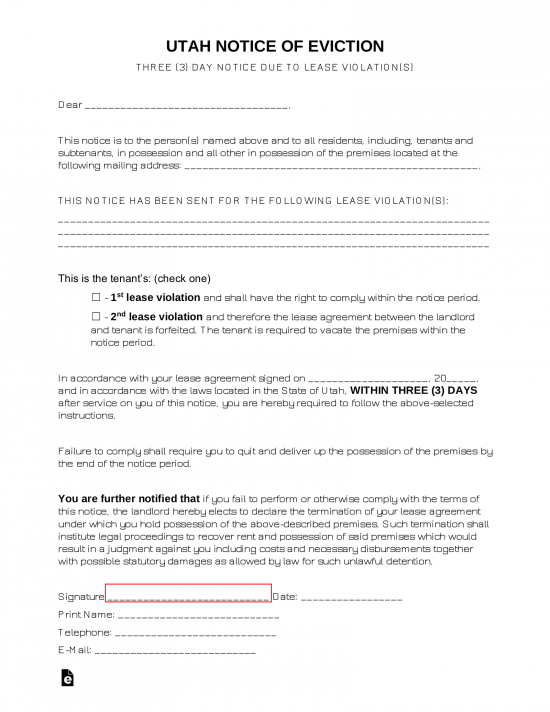 3-Day Notice to Quit (Non-Compliance)
Download: PDF
---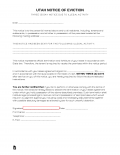 3-Day Notice to Quit (Illegal Activity)
Download: PDF
---
How to Give Notice
Once the form has been completed the landlord will have to serve the notice according to one of the following State approved routes (according to § 78B-6-805):
Delivering in-person to the tenant;
Sending through Certified Mail (recommended the landlord keep the return receipt);
If the landlord attempts to personally serve the tenant and is unsuccessful, although someone answers the door of suitable age the form may be left with them. In this case, the landlord will additionally need to mail a copy to the tenant.
The three (3) day notice period begins on the day the tenant receives notice and not the day the form was written.