Updated December 02, 2023
A Wisconsin LLC operating agreement is a document that holds the rules for the day-to-day activities of the business and its members. The agreement should include the rights of members, ownership, and the appointment of officers. All terms must be agreed to and signed by all the members of the company. It is the responsibility of each member to hold a copy of the operating agreement; the document is not filed with the Dept. of Financial Institutions.
Is an Operating Agreement 

REQUIRED

in Wisconsin?
No — the State of Wisconsin does not legally require businesses to adopt an operating agreement.
By Type (2)
---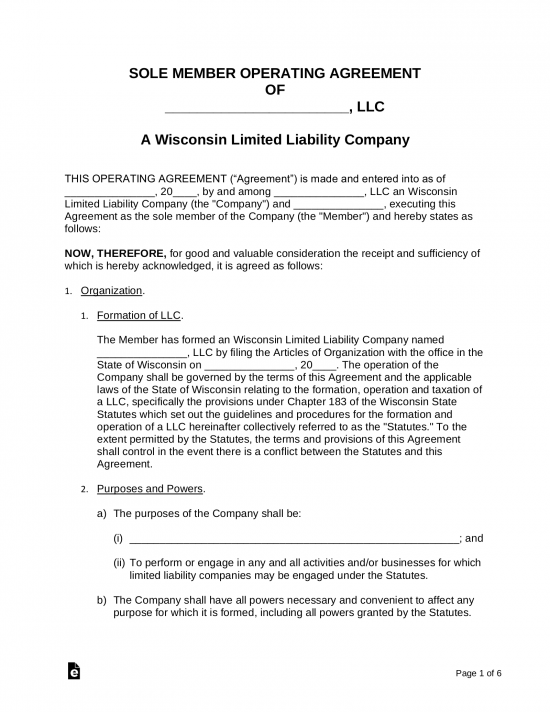 Single-Member LLC Operating Agreement – Should this be a single ownership entity, this is the proper document to integrate and create a single-member LLC.
Download: PDF, MS Word (.docx), OpenDocument
---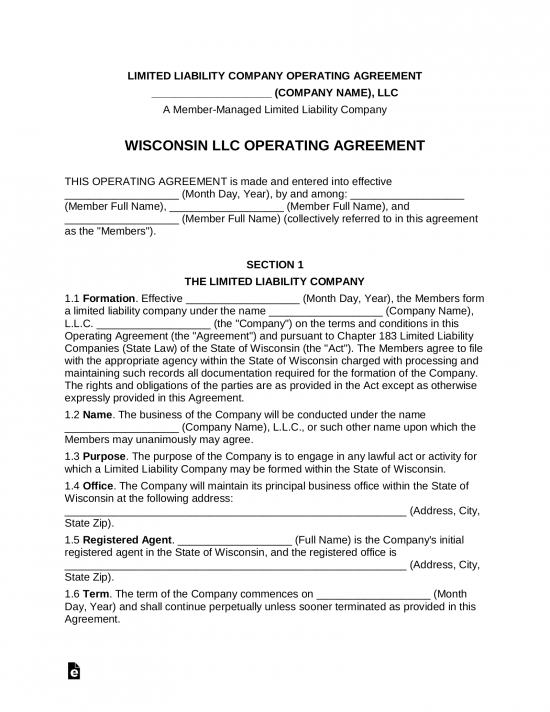 Multi-Member LLC Operating Agreement – This is the appropriate form to be used if the business has more than just one (1) member.
Download: PDF, MS Word (.docx), OpenDocument
---
How to Form an LLC in Wisconsin (5 steps)
You are encouraged to search for your business name in the State's Records prior to filing to ensure that the name is unique and available for use; the State will not accept any duplicate or similar names. Proceed onto the filing steps below only after confirming the availability of your business name.
1. Choose a Registered Agent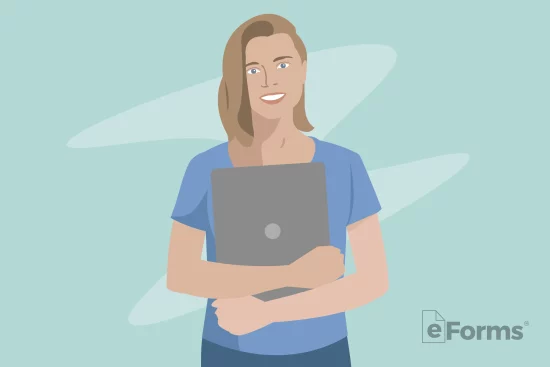 The managing member(s) of the LLC must elect a Registered Agent for the purpose of forwarding service of process and legal notices to the company.
In Wisconsin, the Registered Agent shall be one of the following:
A person residing in the State
A business legally operating in the State
2. Which LLC Type
Select your LLC type from the following options and fill in the corresponding application:
Domestic – Articles of Organization

Online – select

Click here to start filing

Foreign – Certificate of Registration
3. Pay the Fee
With your application filled in, you will need to supply the fee before your filings can be processed. The exact fees are as follows:
Note:
Online applications will be complete once payment has been accepted
If filing a paper application, enclose a check made out to the 'Department of Financial Institutions' and send all items to the following address:

State of WI Dept. of Financial Institutions, Box 93348, Milwaukee, WI 53293-0348
4. Operating Agreement
LLC owners may use an operating agreement to establish any provision not initially defined in the formation articles. The agreement can be used to outline each member's financial investment in the company as well as their rights and responsibilities.
5. Employer Identification Number (EIN)
An Employer Identification Number is a nine-digit identifier that the Internal Revenue Service issues to businesses for the purpose of reporting income tax information. It will be necessary to obtain an EIN if your business plans on hiring staff, opening company bank accounts, or partaking in any financial transaction/maneuver under the company name.

Laws
Wisconsin Statutes: Limited Liability Companies

 – Chapter 183
"Operating Agreement" Definition
"Operating agreement" means an agreement in writing, if any, among all of the members as to the conduct of the business of a limited liability company and its relationships with its members."
Video