Updated September 19, 2023
A Florida property management agreement formalizes an arrangement where a property owner hires another party to control the daily operations and management of their real estate. The agreement defines the manager's obligations to the owner along with the period in which their real estate powers will be effective. Most management contracts will last one (1) year or longer. Therefore, property owners should always verify the credentials of a prospective manager to ensure that their real estate will be maintained properly during the duration of the contract term.
Laws
Requirements (§ 475.01(1)(a)) – A broker's license is required when leasing or renting someone's property in exchange for a commission. That said, Florida statute § 475.011 mentions several scenarios where a manager would be exempt from the licensing requirement. For example, if the manager is a salaried employee of a property owner, or of a licensed broker, they can perform their management duties without a broker's license.
Verify a Property Manager– Department of Business and Professional Regulation
Sample Agreements (4)
---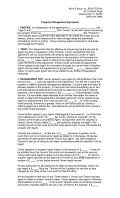 Florida-Property-Management-Agreement Buck & Buck, Inc. REALTORS®
Download: PDF
---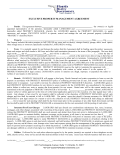 Florida Realty Investments
Download: PDF
---
Advanced Management Specialists
Download: PDF
---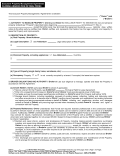 Florida Association of REALTORS®
Download: PDF
---
Management Forms (4)
---
Download: PDF, MS Word, OpenDocument
---
Download: PDF, MS Word, OpenDocument
---
Download: PDF, MS Word, OpenDocument
---
Download: PDF, MS Word, OpenDocument