Updated September 19, 2023
A Georgia property management agreement is a real estate contract that authorizes a representative, be it an individual or company, to manage property on behalf of its owner. The contract conveys to the owner the duties and obligations of the manager (any licensed broker who performs real estate management services is legally required to disclose this information to their clients (§ 10-6A-4)). In addition to a description of the manager's responsibilities, the contract also includes pertinent financial terms such as the manager's compensation and the disclosure of any non-refundable administration fees.
Requirements(§ 43-40-1(2)) – Most real estate services relating to property management may only be performed by individuals who are licensed with the Georgia Real Estate Commission. For example, a broker's license is required to lease, collect rent, or maintain property for another in exchange for a fee or commission. Certain exemptions to this rule apply, however. Georgia statute § 43-40-29 states that a license is not needed if the manager is a full-time employee of the owner, or if the manager is an employee of a licensed broker who has a written management agreement with the owner.
Verify a Property Manager – Georgia Real Estate Commission
Sample Agreement (3)
---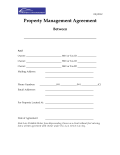 Northwest Atlanta Property Management
Download: PDF
---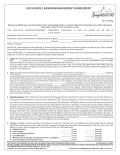 Georgia Association of REALTORS®
Download: PDF
---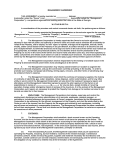 Hansen Property Management
Download: PDF
Management Forms (4)
---
Download: PDF, MS Word, OpenDocument
---
Download: PDF, MS Word, OpenDocument
---
Download: PDF, MS Word, OpenDocument
---
Download: PDF, MS Word, OpenDocument