Updated September 19, 2023
An Oklahoma property management agreement is a contract for the management of a property by a third party on behalf of the owner. The property manager agrees to work for regular payments by the owner which often includes a commission of profits, as well as flat rates for various services. The property manager will be expected to advertise free rental units, select new tenants, maintain the condition of the property, and, when necessary, serve notices on their tenants.
Laws
Requirements (§ 605:10-15-2) – Only owners, their salaried employees, and licensed real estate brokers can work as professional property managers.
Verify a Property Manager – https://lic.ok.gov/
Sample Agreement (3)
---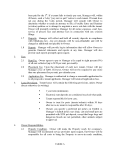 Two Doors Realty
Download: PDF
---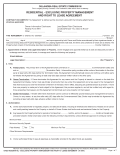 Oklahoma Real Estate Commission
Download: PDF
---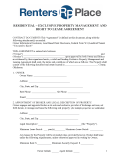 Renters Place
Download: PDF
Management Forms (4)
---
Download: PDF, MS Word, OpenDocument
---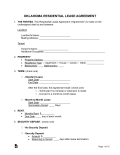 Oklahoma Lease Agreements
Download: PDF, MS Word, OpenDocument
---
Download: PDF, MS Word, OpenDocument
---
Download: PDF, MS Word, OpenDocument