Updated August 04, 2023
An Alabama month-to-month lease agreement is a rental contract with no end date and allows either the landlord or tenant to cancel with 30 days' notice. The agreement follows all State laws the same as a standard lease, although it has the option to be terminated with short notice. This is preferred for any landlord or tenant seeking a short-term tenancy arrangement.
The same precautions should be met when writing a month-to-month lease as with any other type, such as checking the tenant's credit and background with the rental application.
Minimum Termination Period – 30 days
Laws – § 35-9A-441(b)
Termination
---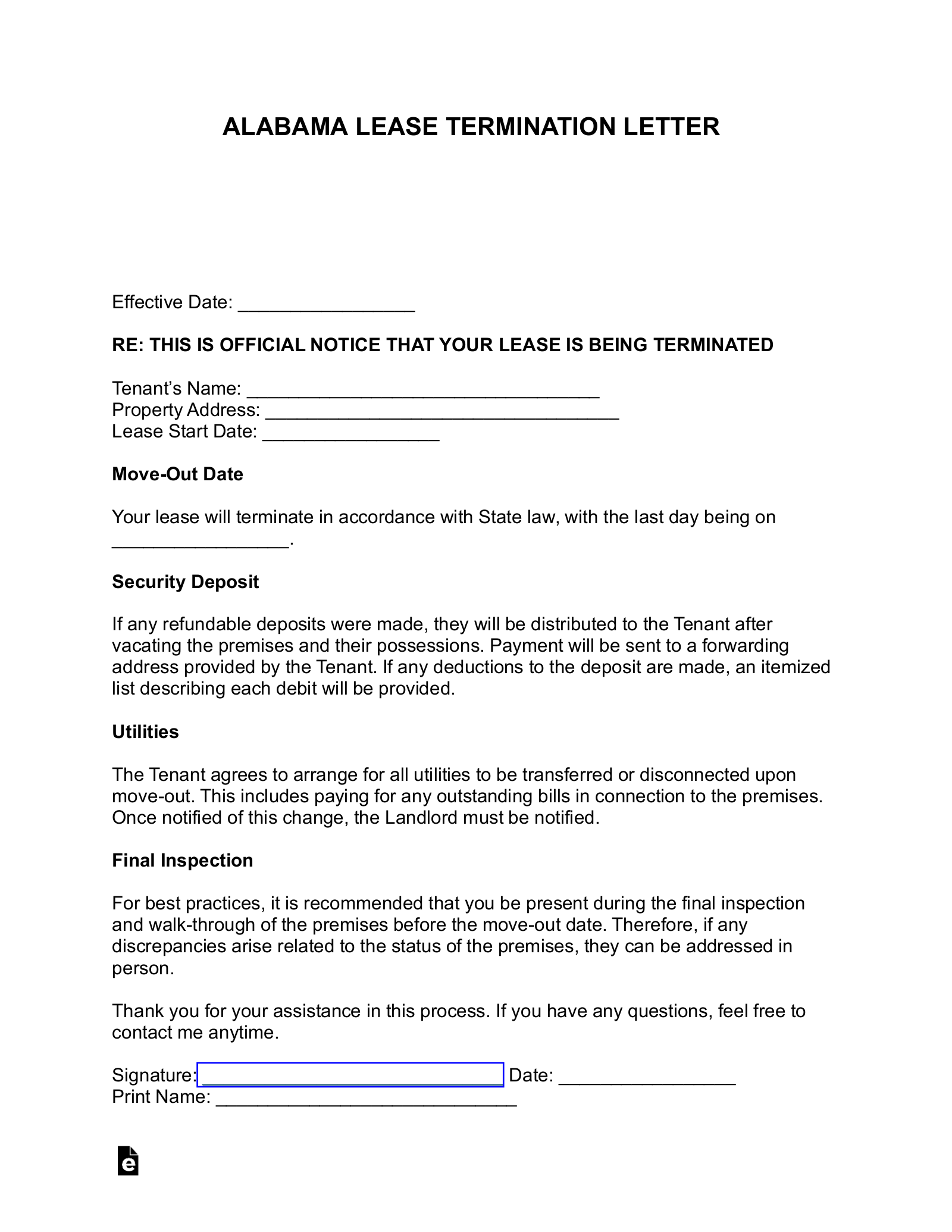 Alabama Termination Letter – Use to cancel a month-to-month lease in Alabama by providing at least 30 days' notice.
Download: PDF