Updated August 21, 2023
An Arkansas month-to-month lease agreement is a document that allows either the landlord or tenant to terminate the agreement with thirty (30) days' notice. The length of the lease has no end date unless notice is provided by one (1) of the parties. In addition, any change to the lease terms must be given within the same notice period, such as increases in rent, additional fees, or other changes. The tenant must often sign the lease while providing the first (1st) month's rent and a security deposit.
Laws – § 18-17-704
Minimum Termination Notice – 30 days
Termination
---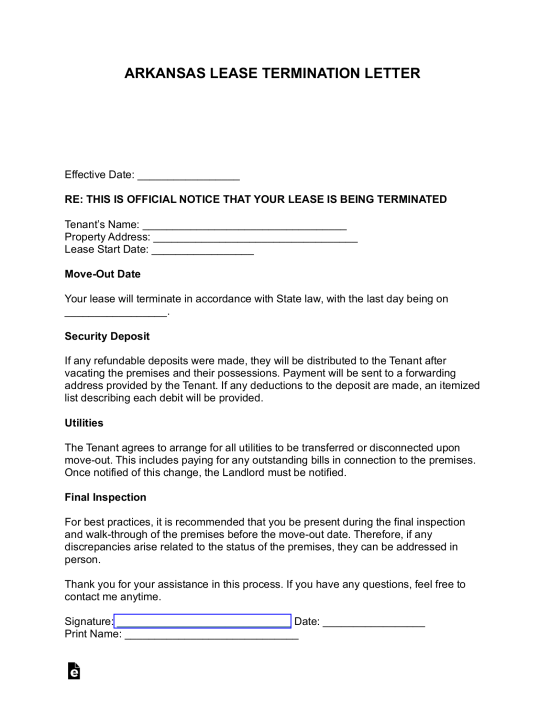 Lease Termination Letter – Given to either the landlord or tenant when the lease is set to be terminated by following the required State notice period.
Download: PDF