Updated August 04, 2023
A Hawaii month-to-month rental agreement allows a tenant to lease residential property from a landlord on a monthly basis until either party terminates the agreement. In accordance with Hawaii law, the minimum the landlord may terminate the agreement is forty-five days' notice, and the tenant can terminate with twenty-eight (28) days' notice. Both parties will also have to give the same notice period for any changes to the agreement, such as increased rent.
Minimum Termination Period – Landlords must give 45 days' notice, and tenants must give 28 days' notice.
Laws – § 521-71
Termination
---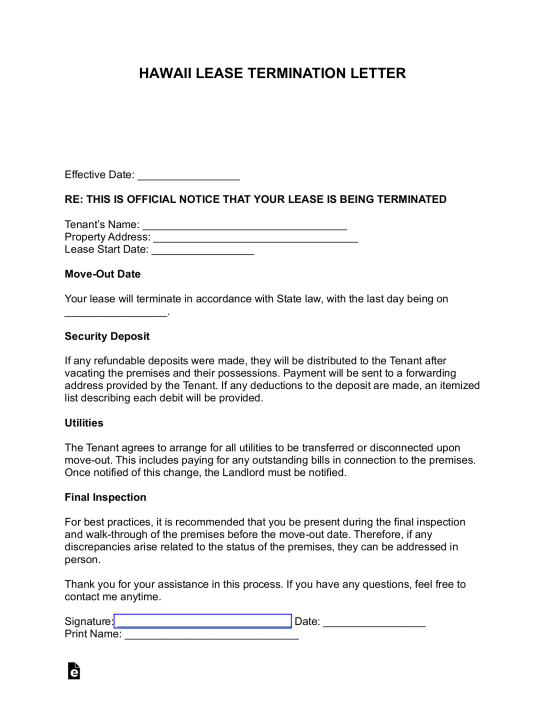 Lease Termination Letter – To be used by a landlord or tenant to give notice of termination for a month-to-month lease.
Download: PDF, MS Word, OpenDocument