Updated June 03, 2022
An Iowa month-to-month lease agreement has no end date that allows a landlord to rent to a tenant with the option to terminate the lease, at any time, with 30 days' notice. All other parts of the agreement are the same as a standard form. Therefore, the tenant will be protected under the Uniform Residential Landlord and Tenant Act.
Minimum Termination Period – 30 days
Laws – § 562A.34
Termination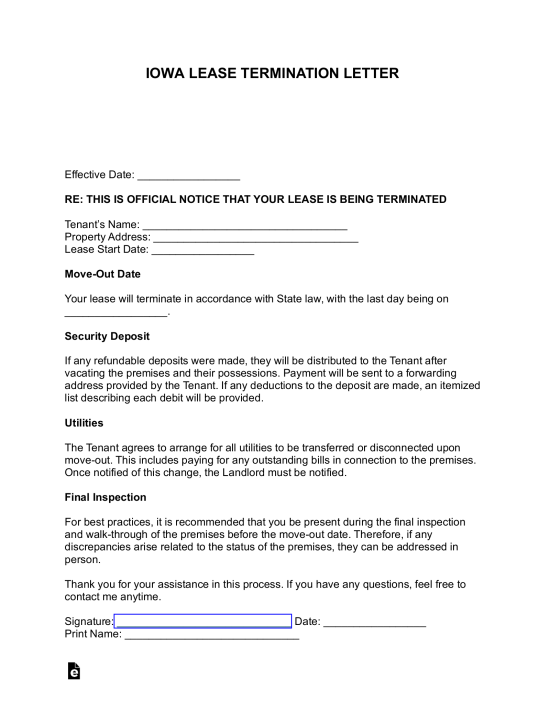 Lease Termination Letter – A letter that gives notice to either the landlord or tenant stating the intention to cancel a month-to-month lease.
Download: Adobe PDF, MS Word, OpenDocument