Updated August 07, 2023
A Maryland month-to-month lease is tenancy without a commitment to an end date and can be canceled at any time with 60 days' notice. Either the landlord or tenant can terminate the lease by sending a notice to the other party. Both the landlord and tenant will be protected under the laws for residential tenancy (Title 8, Landlord and Tenant). The landlord is recommended to require a rental application and approve the tenant under a standard lease as the eviction process is the same for month-to-month renters.
Minimum Termination Period – 60 days
Laws – § 8-402
Termination
---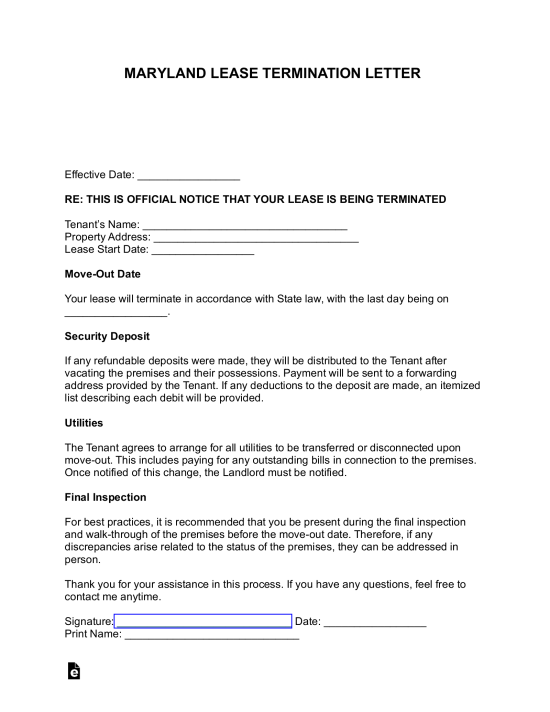 Lease Termination Letter – This can be used by either the landlord or tenant to send notice and terminate a month-to-month lease.
Download: PDF, MS Word, OpenDocument