Updated August 07, 2023
A Maine month-to-month rental agreement creates a type of tenancy that allows the landlord and tenant to continue renting until a party cancels. The process should be the same as a landlord signing a standard tenant to an agreement. Therefore, the landlord is recommended to collect the tenant's information with a rental application and require a security deposit at the time of executing the lease.
Minimum Termination Period – 30 days
Laws – Title 14 § 6002
Termination
---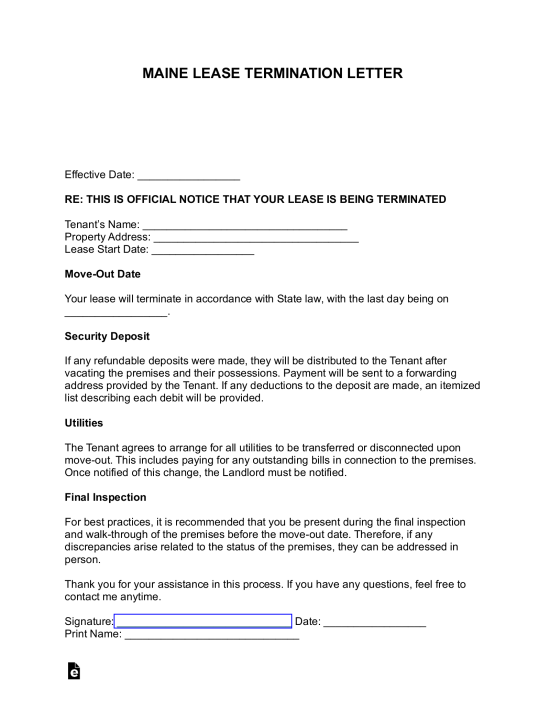 Lease Termination Letter – To be used by either the landlord or tenant when terminating a month-to-month lease.
Download: PDF, MS Word, OpenDocument