Updated August 08, 2023
A New Jersey month-to-month rental agreement creates a type of tenancy that does not end unless the landlord or tenant provides 30 days' notice. This is common for short-term tenants or landlords seeking to sell or perform construction on the property in the near future. Nevertheless, a landlord is highly recommended to review a prospective tenant's credit before signing an agreement.
Minimum Termination Period – 30 days
Laws – § 2A:18-56(b)
Termination
---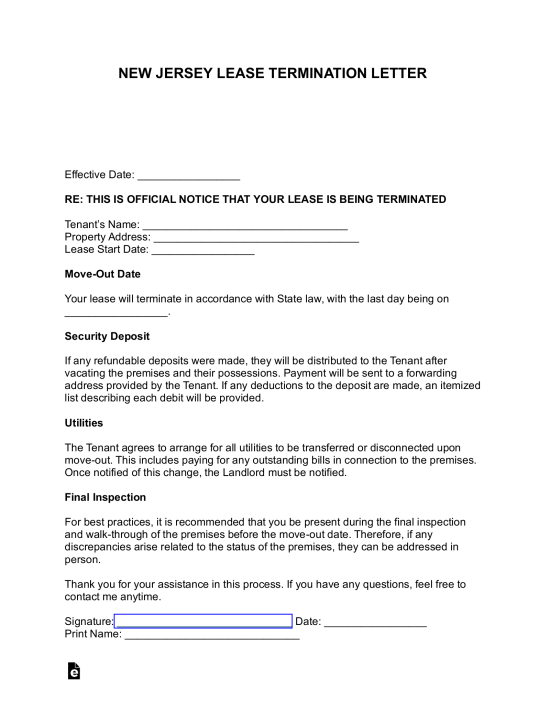 Lease Termination Letter – To be used and sent by a landlord or tenant when submitting thirty (30) days' notice to terminate a month-to-month lease.
Download: PDF, MS Word, OpenDocument