Updated August 08, 2023
A New Mexico month-to-month rental agreement is a legal document that is created between a landlord and tenant that allows either party to cancel the contract with 30 days' notice. The document offers the same protections by law for both parties as a standard lease. If either party would like to cancel, it's recommended to send via certified mail through a termination letter.
Minimum Termination Period – 30 days
Laws – § 47-8-37
Termination
---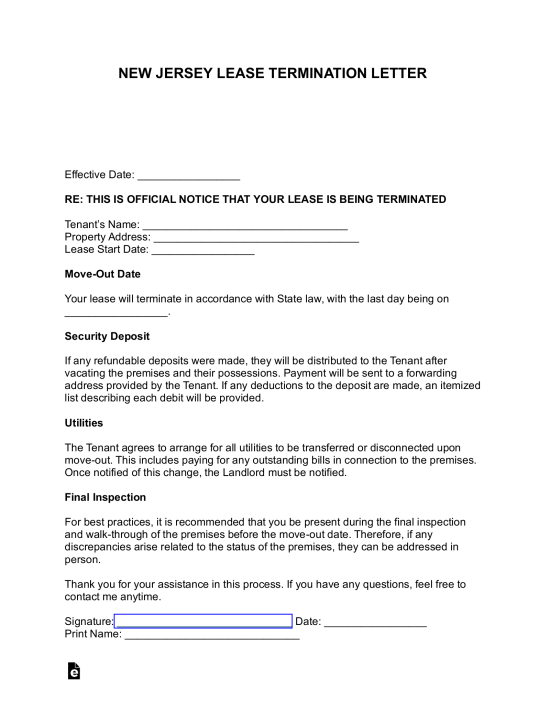 Lease Termination Letter – To be sent by a landlord or tenant to the other party when seeking to terminate a month-to-month lease. At least thirty (30) days' notice must be provided.
Download: PDF, MS Word, OpenDocument