Updated August 08, 2023
A Texas month-to-month rental agreement, or "tenancy-at-will", is a lease between a landlord and tenant that does not end unless terminated by either party. The lease remains the same as the standard version except there is no end date. All residential laws remain applicable (Title 8, Chapter 92). The landlord may also make changes to the terms of the month-to-month agreement with thirty (30) days' notice. Prior to executing a lease, the landlord is recommended to require a rental application prior to negotiating and writing a lease.
Minimum Termination Period – 30 days
Laws – § 91.001
Termination
---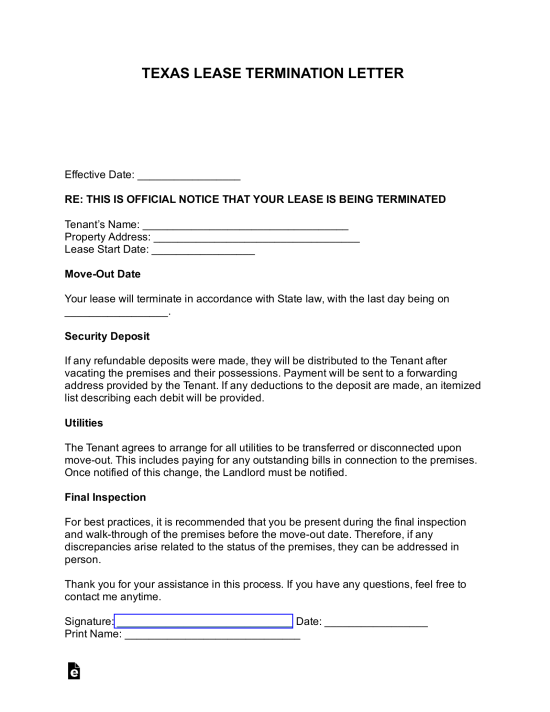 Lease Termination Letter – To be sent by a landlord or tenant seeking to terminate a month-to-month lease by sending at least thirty (30) days notice.
Download: PDF, MS Word, OpenDocument