Updated August 10, 2023
A Delaware last will and testament is a document used by a testator (person to whom the will belongs) to ensure their estate is distributed according to their wishes after their death. In the State of Delaware, laws regarding the making of a will are governed by the Delaware State Code. In order for a will to be recognized as valid under Delaware law, the document does not necessarily need to be executed in the state, nor does it require the testator to have assets located solely in the State of Delaware. Will documents must be signed by the testator in the presence of two (2) witnesses who will also provide their signatures. Though optional, a testator can have the document notarized to further solidify its legality.
Laws
Register of Wills – A testator may register their will in their respective area at the following locations: Kent County, New Castle County, and Sussex County
Common Questions – A guide to writing a will and the probate process.
Signing Requirements
Two (2) or more credible Witnesses. (DE Title 12, Chapter 2 § 201 & 202)
State Definition
For the purpose of wills, intestate succession, and for all other purposes under Title 12, the definitions in this section shall apply.
Related Forms
---
Download: PDF
---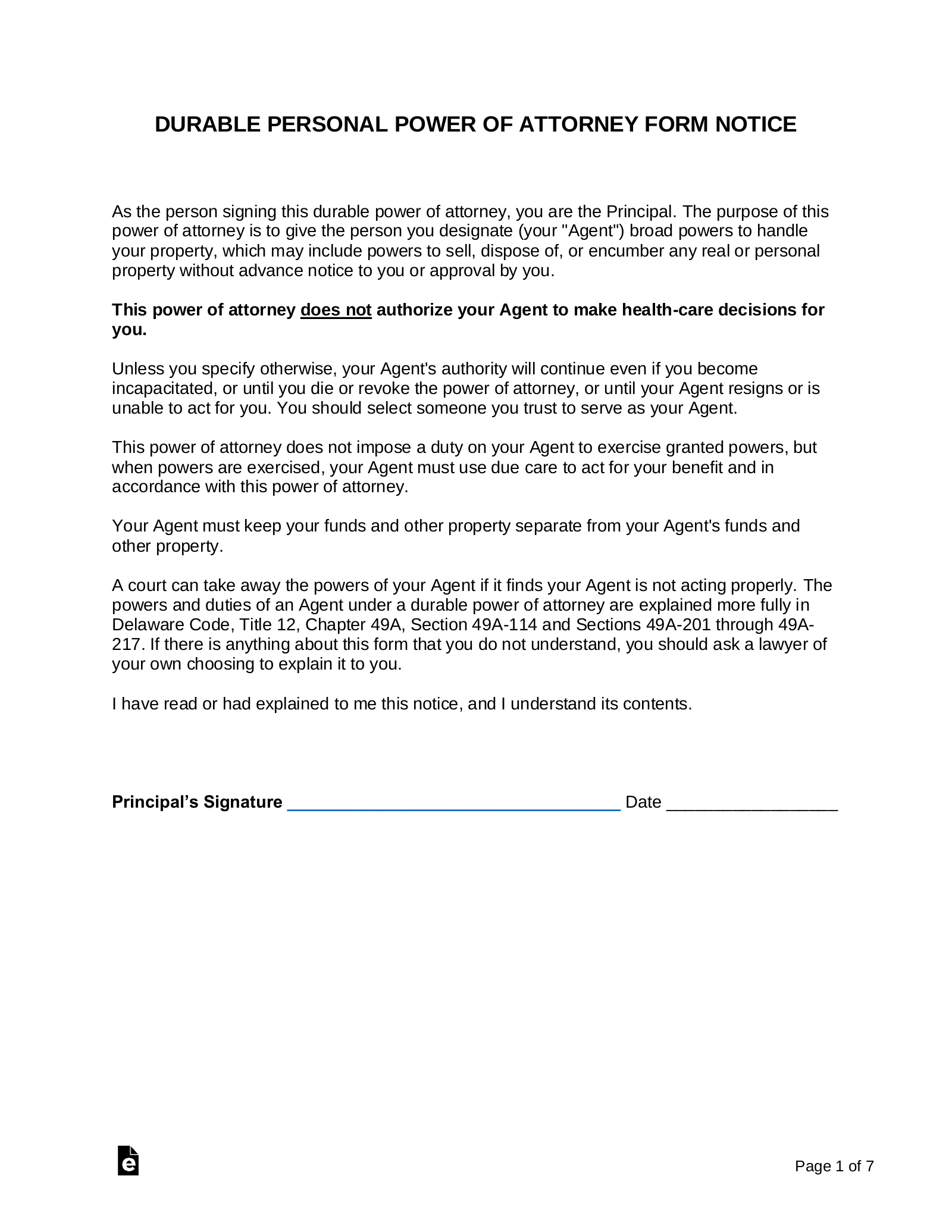 Durable (Financial) Power of Attorney
Download: PDF, MS Word, OpenDocument