Updated March 16, 2023
A Washington last will and testament is a legal document that allows a "testator," the creator of the will, to set forth instructions for the distribution of their estate upon death. Assets and property for distribution may include businesses, digital assets, real estate, personal property, life insurance policies, and more. Generally, assets are distributed to continue the financial security of the testator's immediate and extended family, including spouses, children, relatives, and friends. Testators may also choose to make charitable donations.
After the testator has constructed the will to their satisfaction, it must be signed in the presence of two (2) witnesses, both of whom will also sign the document. Revisions and revocations to the will can be made by a testator of sound mind at any time.
Laws
Signing Requirements
Signed by the Testator and by two (2) or more Witnesses by either signing the Will or an attached affidavit to the Will. (RCW 11.12.020)
State Definition
"Will" means an instrument validly executed as required by RCW 11.12.020.
Related Forms
Download: Adobe PDF
---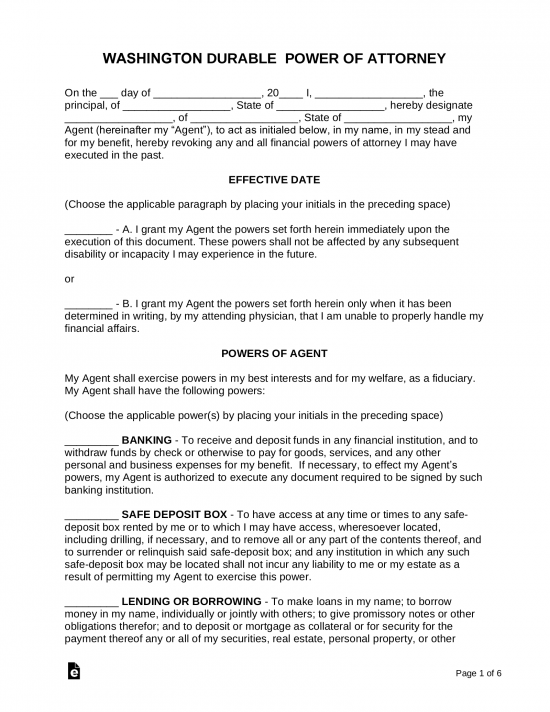 Durable (Financial) Power of Attorney
Download: Adobe PDF