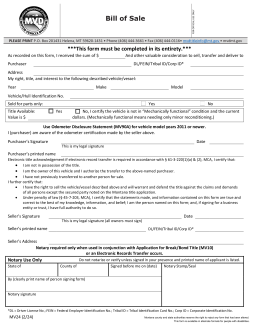 4.6 Stars | 17 Ratings
389 Downloads
Updated June 23, 2023
A Montana bill of sale allows a buyer to create a legal document to purchase personal property, commonly a motor vehicle. It should include the parties' information, property description, and purchase price.
If for a motor vehicle, the buyer will need a signed copy and the certificate of title to register with the state of Montana (MVD).
Forms (4)
Vehicle Registration Forms
Boat Registration Forms
Application for Certificate of Title;
Certificate of Title; and
Registration Fees (based on length and age of watercraft).