Updated August 17, 2023
A New Jersey eviction notice is a letter sent by a landlord seeking to inform a tenant of a lease violation. The landlord must detail the offense and include the number (#) of days the tenant has to correct the issue. This is most commonly for late rent but can be for any non-compliance with the lease or property rules. If the tenant does not fix the issue, the landlord can claim damages in the Special Civil Part Clerk Offices by filing an Unlawful Entry and Detainer lawsuit.
By Type (2)
---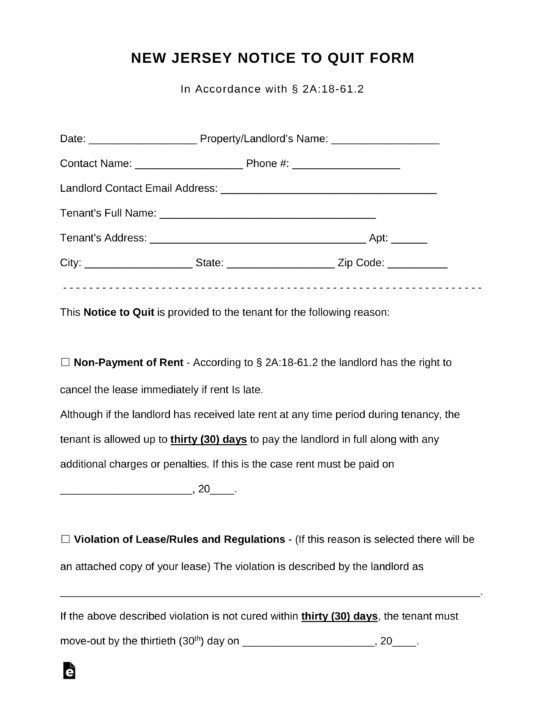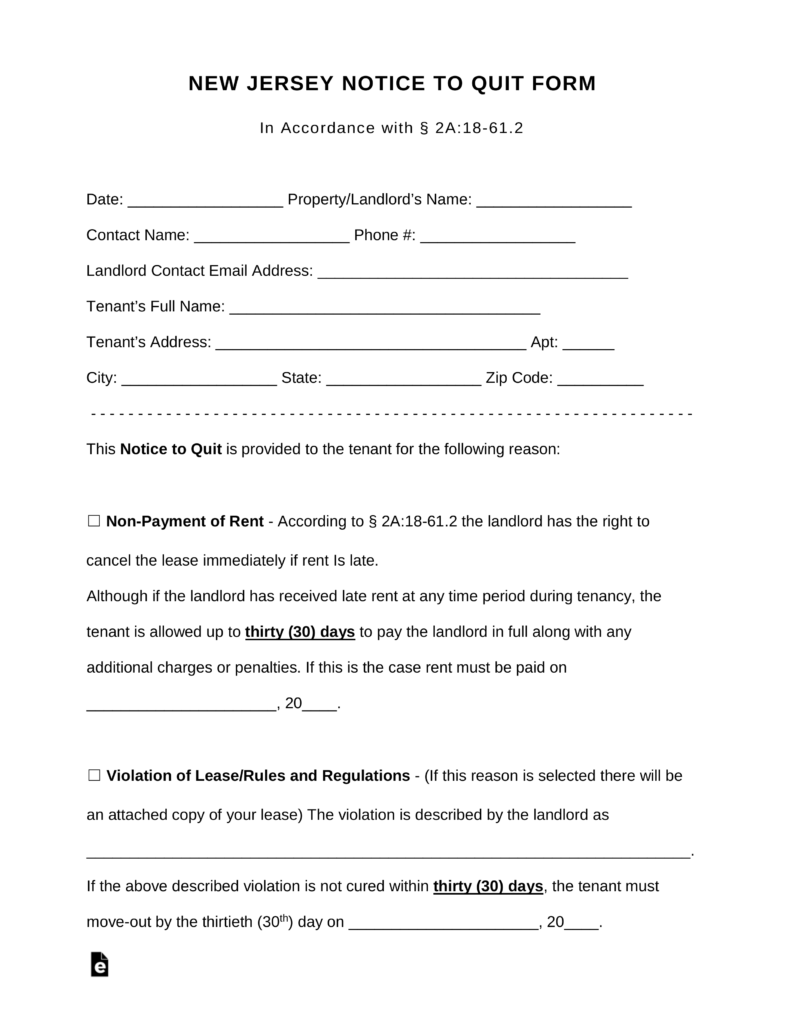 Notice to Quit (For All Violation Types)– Check the box on the document to the violation that matches the tenant's non-compliance:
Non-Payment of Rent – Action against the tenant can be brought immediately, unless the landlord has accepted rent that is late previously in the tenancy. If so, the notice is for thirty (30) days.
Lease Violation – If the tenant violated a particular term or condition in the rental contract it shall be stated with the right to cure or vacate within thirty (30) days.
Disorderly Conduct – If the tenant is considered destroying the peace and quiet of other guests on the property or neighbors they shall have to vacate within three (3) days.
Download: PDF, MS Word, OpenDocument
---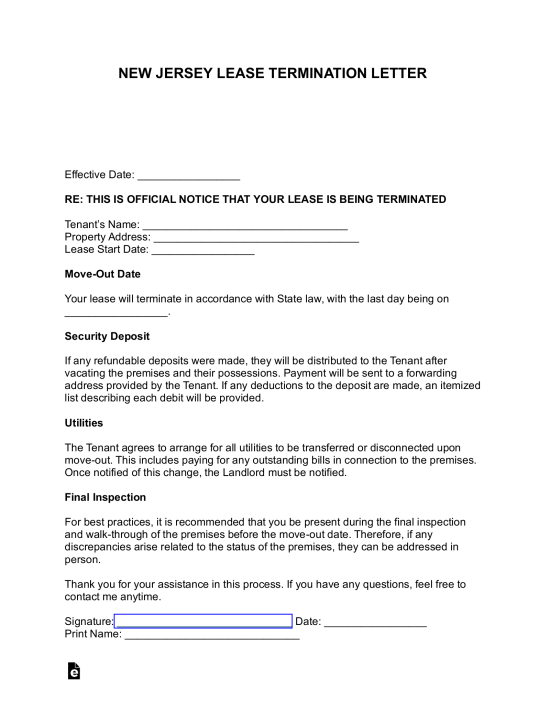 30-Day Notice to Quit (Month-to-Month Tenancy) – This form is for use in a landlord-tenant relationship, whereby one of the parties seeks to end a month-to-month lease by providing the requisite notice.
Download: PDF, MS Word, OpenDocument
---
Eviction Laws
Court Forms
Verified Complaint – After proper notice has been given to a tenant, the landlord may pursue a formal eviction by filing a verified complaint with the court. If the complaint is for reasons other than non-payment of rent, additional notices must be attached to the form to explain the landlord's justification for the eviction.
Summons – This document must be filed along with the complaint and served upon the tenant once a hearing date has been set. Its purpose is to inform the tenant of the action against them and give them the opportunity to present their side of the case.
Warrant for Possession
When is Rent Due
Rent is due on the date specified in the lease, otherwise, it will be considered late.
How to Evict (4 steps)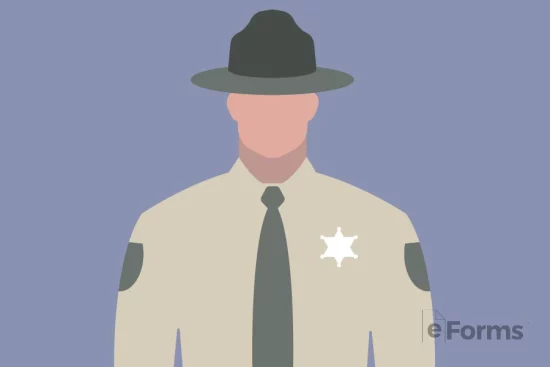 1. Serve Notice to Tenant
If the tenant has failed to pay rent, the landlord does not have to give notice to the tenant and may proceed to step 2 immediately. If there is another type of breach, the landlord must send this notice to the tenant: Notice to Quit (For All Violation Types)
2. File Complaint and Summons