Updated September 19, 2023
A Hawaii property management agreement is a contract that enables a representative to act on behalf of a property owner and manage their real estate. A management agreement is highly beneficial to owners of multiple rental properties or for those requiring property maintenance while they are absent and unable to see to their ownership responsibilities (e.g., paying bills, collecting rent, cutting grass). In exchange for the services rendered, the owner may be required to pay a flat fee or a portion of the rent received throughout each property managed.
Laws
Requirements (§ 467-1) – Anyone who manages real estate on behalf of a property owner is required to have a broker's license unless they are directly employed by the owner as a "custodian or caretaker" or they are an employee of a licensed real estate broker.
Verify a Property Manager – Department of Commerce & Consumer Affairs
Sample Agreement (3)
---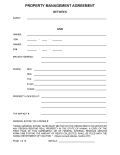 Deen Properties, Inc.
Download: PDF
---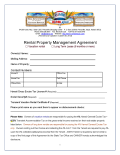 RE/MAX Kauai, Inc.
Download: PDF
---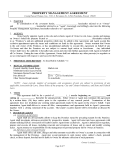 Young Hawaii Homes, Inc.
Download: PDF
---
Management Forms (4)
---
Download: PDF, MS Word, OpenDocument
---
Download: PDF, MS Word, OpenDocument
---
Download: PDF, MS Word, OpenDocument
---
Download: PDF, MS Word, OpenDocument