Updated August 07, 2023
A Massachusetts month-to-month rental agreement creates a short-term lease that allows a tenant to lease a residential property until canceled. Either the landlord or tenant can cancel the agreement by providing sufficient notice of at least thirty (30) days. The eviction process remains the same for month-to-month renters. Therefore, the landlord should require a rental application to be accepted before executing a lease.
Minimum Termination Period – 30 days
Laws – Chapter 186, Section 12
Termination
---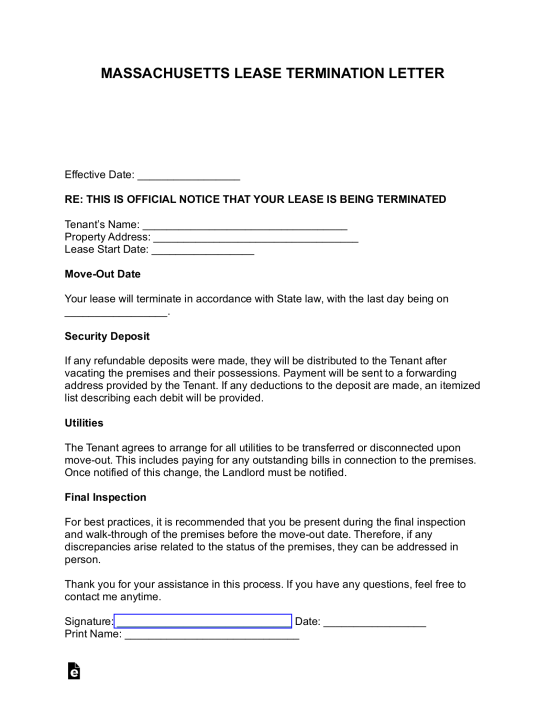 Lease Termination Letter – To be used by a landlord or tenant when terminating a month-to-month lease and providing at least 30 days' notice.
Download: PDF, MS Word, OpenDocument