Updated October 11, 2023
A West Virginia month-to-month rental agreement is a short-term lease that ends when written notice is provided by either the landlord or tenant. The minimum required notice period is thirty (30) days. If not notice is made the lease will continue for an indefinite period. At the time of lease signing, it is recommended for the landlord to screen the tenant with a rental application. This will allow the landlord to view the tenant's credit and verify their income.
Minimum Termination Period – 30 days
Laws – § 37-6-5
Termination
---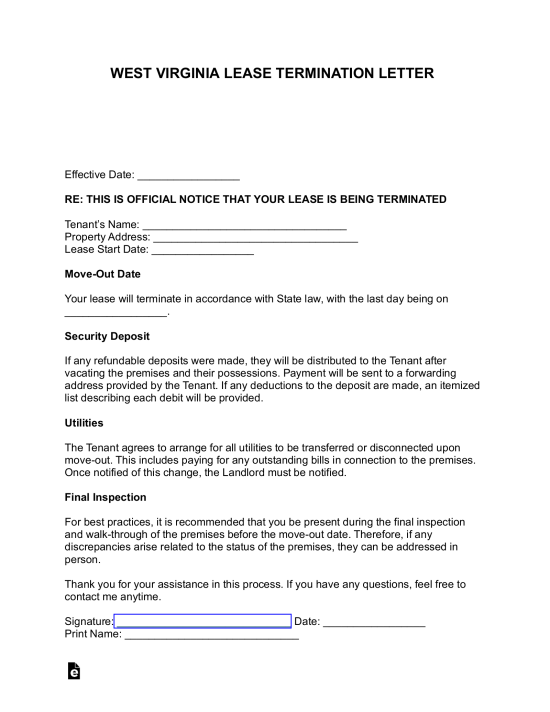 Lease Termination Letter – To be written and sent by the canceling party in a month-to-month lease. The landlord or tenant must give at least thirty (30) days' notice to the other party.
Download: PDF, MS Word, OpenDocument