Updated August 08, 2023
A West Virginia rental agreement is a legal document used by landlords and tenants for renting residential or commercial property. The landlord will usually require the tenant to undergo an examination of their employment and background through a rental application before authorizing a lease. Once completed, the landlord will review either approve or deny the tenant housing. After an agreement is signed, it becomes legal for all parties.
Rental Application
– Used to verify the legitimacy of a tenant's finances, employment, and references when applying for housing.
Agreement Types (6)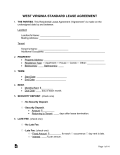 Standard Residential Lease Agreement – A fixed-term arrangement with a start and end date. The most common type of residential contract and usually is for a term of one year.

Download: PDF, MS Word, OpenDocument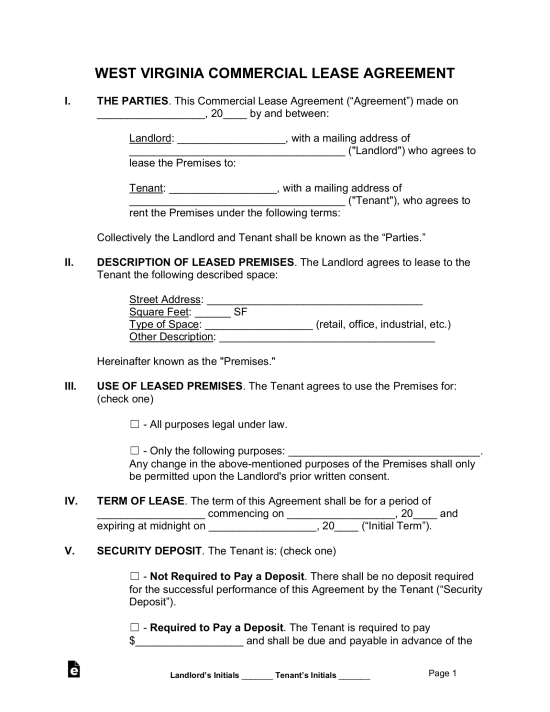 Commercial Lease Agreement – For a business use such as professional office, retail (store, restaurant, etc.), or industrial space. Not for livable use.

Download: PDF, MS Word, OpenDocument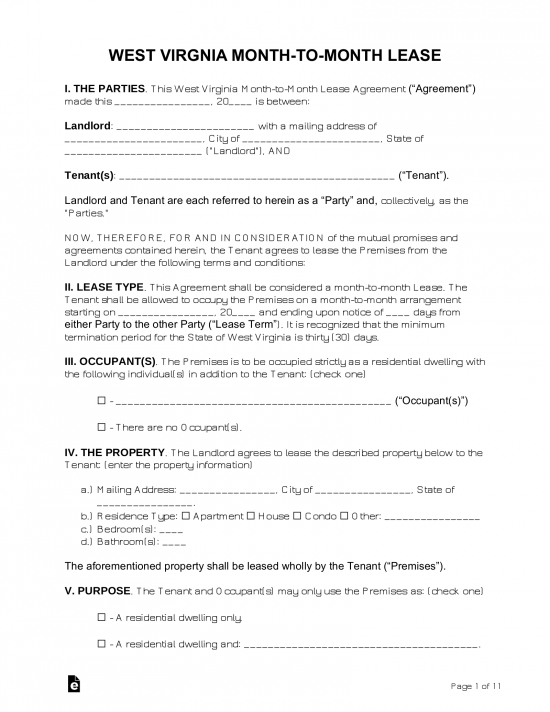 Month-to-Month Lease Agreement – Known also as a "tenancy at will" and can be changed or canceled at any time with proper notice from either landlord or tenant. In accordance with § 37-6-5, it must be within at least one month.

Download: PDF, MS Word, OpenDocument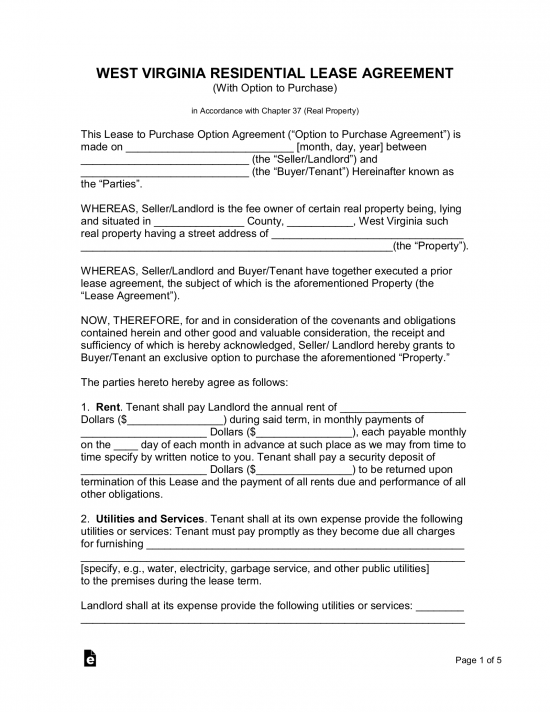 Rent-to-Own Lease Agreement – Sometimes referred to as a "lease-to-own." The rental contract can change into a purchase and sale if necessary at the sole option of the tenant.

Download: PDF, MS Word, OpenDocument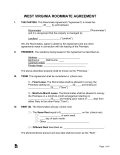 Roommate Agreement – Between the members of the shared home where each person usually receives a bedroom and the form designates the rules for: the common areas, guests, utilities/expenses, noise, and any other agreed-upon terms.

Download: PDF, MS Word, OpenDocument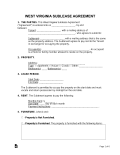 Sublease Agreement – For the use of a tenant that would like to rent their space under contract with a landlord to another person. Also known as a "sublet." The landlord will usually be required to consent to such type of tenancy.

Download: PDF
Required Disclosures (2)
Lead-Based Paint Disclosure – If any housing development was built prior to 1978, then under federal law, the tenant must be informed through the disclosure form by all inhabitants placing their signature.
Non-Refundable Fees (§ 37-6A-1(14)) – Any and all non-refundable fees must be stated in the rental contract.
Security Deposits
Maximum Amount – No statute, meaning there is no maximum to how much the landlord can charge for a deposit.
Returning (§ 37-6A-1) – The landlord must return the funds within sixty (60) days. Although if the landlord re-rents the premises within forty-five (45) days of the termination of the tenancy, the deposit must be returned.
When is Rent Due? (Grace Period)
Rent is due on the day mentioned in the lease. There is no rent grace period. The day after rent is due, and the tenant has not paid, the landlord can issue an immediate notice to quit that requires payment to be made immediately.
Late Rent
Maximum Penalty (§ 46B-3-9(c)) – A landlord can charge a maximum of $15 or 5% of the monthly rent, whichever is lesser.
NSF Fee (§ 61-3-39e) – $25 is the maximum fee that can be charged for a bad check.
Right to Enter (Landlord)
There are no laws related to the landlord's right to entry for repairs or other non-emergency issues. Therefore, it is recommended the landlord provide at least 24 hours' notice before entering the tenant's rental property.
Resources