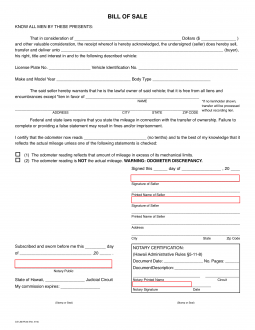 5.0 Stars | 1 Ratings
67 Downloads
Updated September 04, 2023
A Hawaii bill of sale is a document that recognizes the sale of property from a seller to a buyer in exchange for consideration. It should include the details of the sale (parties' information, purchase price, date of sale, etc.) and is required for the seller's signature to be notarized.
Forms (4)
Vehicle Registration Forms
Boat/Vessel Registration Forms
Original Certificate of Title, only for out-of-state titles transfers (if no bill of sale exists);
Manufacturer's Certificate of Origin (brand-new boats only);
Certificate of Boating Safety Education;[2]
Valid Hawaii Driver's License or Proof of Identity; and
Registration Fees[3] (rates vary depending on the boat's length).
Sources