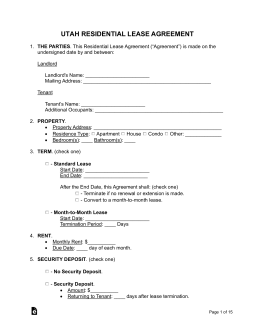 A Utah lease agreement is a document used by a landlord to legally bind a tenant to rent their property. The agreement will establish the responsibilities and terms for each party with the main obligation of the tenant to pay rent on a monthly basis. Prior to authorizing a lease, the landlord is recommended to verify the tenant's financials by running a credit report. If the landlord approves, a lease is written and signed by both parties.
Rental Application – To get the tenant's personal information and obtain their consent to run a credit report.
Table of Contents
Agreement Types (8)
---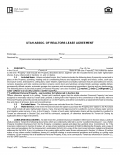 Association of Realtors – Official form for use by licensed Realtors when handling transactions between landlords and tenants.
Download: Adobe PDF
---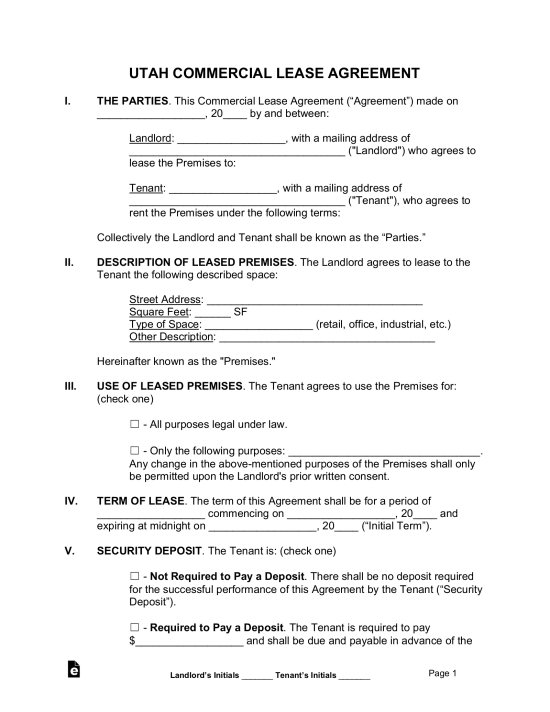 Commercial Lease Agreement – For industrial, retail, or office type of space that is not livable.
Download: Adobe PDF, MS Word (.docx), OpenDocument
---
Lease with Option to Purchase Agreement – For the use of standard tenancies along with the added option of being able to buy the property in accordance with the terms agreed to by both parties.
Download: Adobe PDF, MS Word (.docx), OpenDocument
---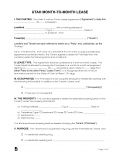 Month-to-Month Lease Agreement (§  78B-6-802) – State law allows a tenancy at will to be terminated with fifteen (15) days' notice by either landlord or tenant.
Download: Adobe PDF, MS Word, OpenDocument
---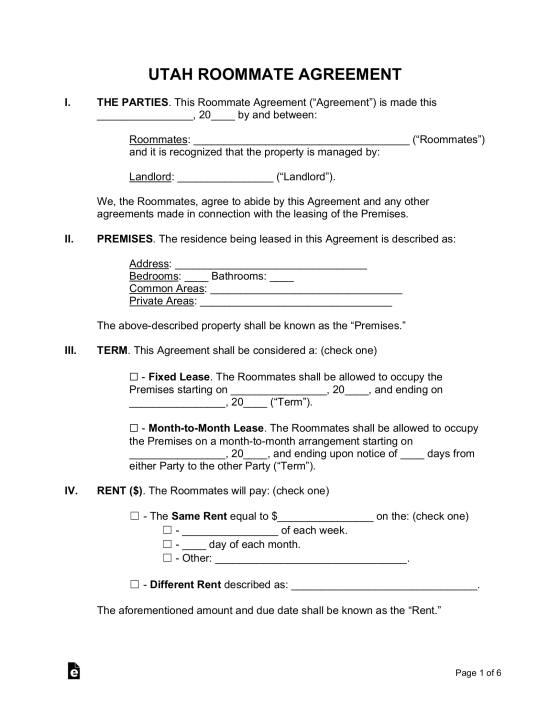 Room Rental (Roommate) Agreement – Used as a means for individuals sharing a home to establish guidelines and rules for the common areas and how much each must pay for certain expenses.
Download: Adobe PDF, MS Word (.docx), OpenDocument
---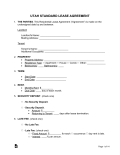 Standard Residential Lease Agreement – Residential contract with a start and end date. Usually one (1) year and the most commonly used rental form.
Download: Adobe PDF, MS Word (.docx), OpenDocument
---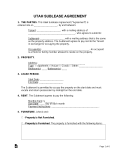 Sublease Agreement – Allows a tenant under a standard lease to rent the same premises, known as a 'sublet', to someone else, known as the 'sub-tenant', until the end of their lease term. This type of tenancy must usually be approved by the landlord.
Download: Adobe PDF, MS Word (.docx), OpenDocument
---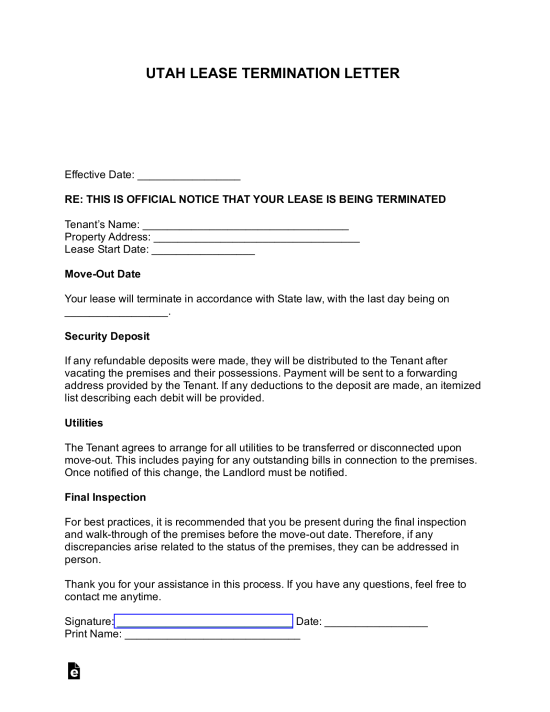 Termination Lease Letter (§ 78B-6-802) – Notice given to either landlord or tenant to signify their intention to cancel their month to month arrangement by granting the other party fifteen (15) days' notice.
Download: Adobe PDF
---
Disclosures
Lead-Based Paint Disclosure – The owners/landlords/managers of residential units built before 1978, according to federal law, must fit any new tenants with disclosure of the possibility of lead paint in the walls and ceilings.
Move-in Checklist (§ 57-22-4(3)) – Prior to signing a rental contract the landlord must give the tenant a checklist of the current condition of the premises. Afterward, the tenant shall have a reasonable time period to conduct their own inspection of the property and report back to the landlord. In addition, the tenant may request a walk-through with the landlord to go over the condition of the premises.
Access
According to § 57-22-4(2), the landlord must give at least twenty-four (24) hours notice before entering the leased property.
Security Deposits
Maximum – No State maximum, the landlord may ask for as much as they feel reasonable.
Returning (§ 57-17-3(2)) – The landlord must return all funds related to the deposit within thirty (30) days from the date of termination.
Guides
(Video) What are the Utah Rental Laws?