Updated August 08, 2023
A North Dakota lease agreement is a rental contract between a landlord and tenant for commercial or residential property. In most situations, after a prospective tenant views and shows interest in a property, their credit and income will be verified by the landlord. Afterward, a lease is written with the tenant obligated to pay the first month's rent and a security deposit (if any) at lease signing.
Rental Application
– For the screening process on behalf of the landlord so that they may be able to view the background n the individual and ensure the tenant is credible.
Agreement Types (6)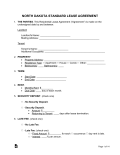 Standard Residential Lease Agreement – For a specified term usually lasting 12 months.

Download: PDF, MS Word, OpenDocument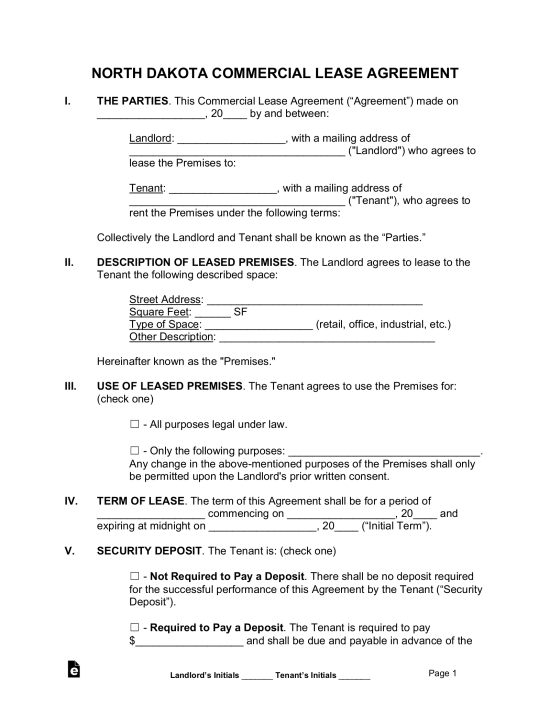 Commercial Lease Agreement – For the purposes of renting a property for business or professional use.

Download: PDF, MS Word, OpenDocument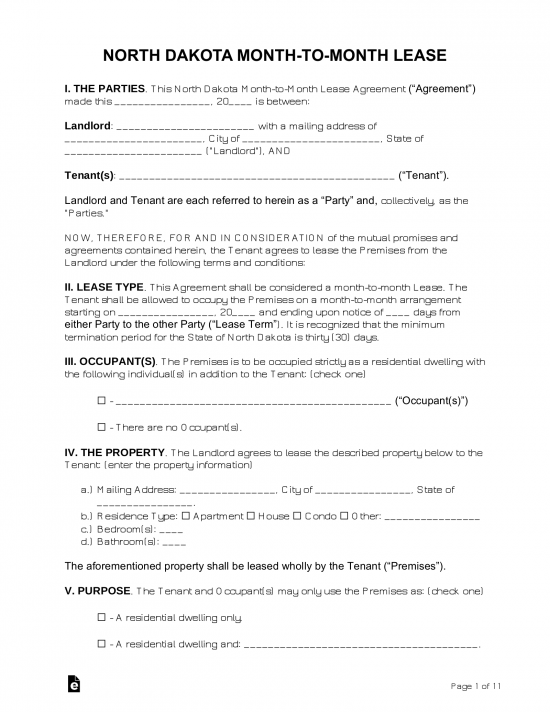 Month-to-Month Lease Agreement (§ 47-16-15) – Type of arrangement with a commencement but no end date. The landlord or tenant may terminate the document with at least 30 days' notice.

Download: PDF, MS Word, OpenDocument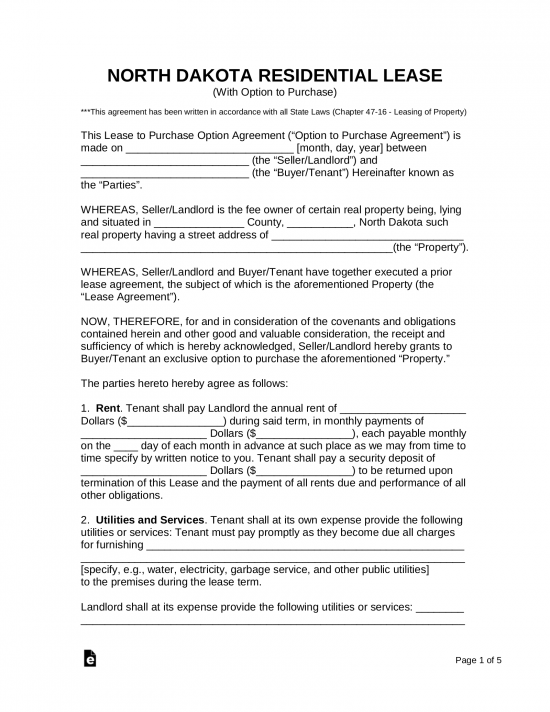 Rent-to-Own Lease Agreement – The tenant is given a chance to acquire the property in accordance with agreed-upon terms.

Download: PDF, MS Word, OpenDocument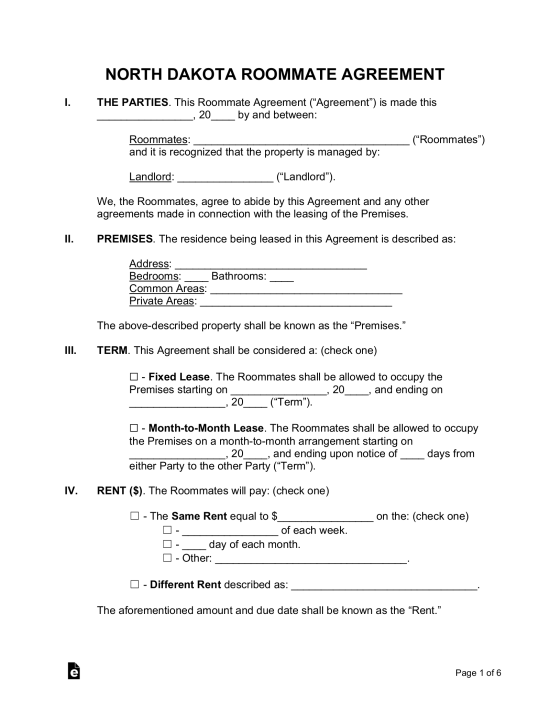 Room Rental (Roommate) Agreement – Designated for individuals sharing a residential dwelling with common space such as living rooms, kitchen areas, etc.

Download: PDF, MS Word, OpenDocument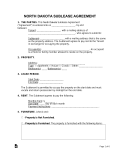 Sublease Agreement – The act of subletting which starts with a tenant who has an agreement with a landlord to re-rent space to another person known as the "subtenant."

Download: PDF, MS Word, OpenDocument
Required Disclosures (2)
Lead-Based Paint Disclosure – Federal law requires all landlords, property managers, and agents to disclose to any potential lessee the awareness of lead paint in building structures built before 1978.
Property Condition Statement (§ 47-16-07.2) – The landlord must provide the tenant with an inventory checklist describing the current state of the premises and facilities. This must be done when entering a rental agreement is required to be signed by both the landlord and tenant.
Security Deposits
Interest Bearing (§ 47-16-07.1(1)) – The landlord must deposit all funds into a federal-insured and interest-bearing savings or checking account to benefit the tenant.
Maximum Amount (§ 47-16-07.1) – The landlord can request up to one (1) month's rent from the tenant unless:
Felony Conviction (§ 47-16-07.1.(1)(a)) – If the tenant has been convicted of a felony, then the landlord can collect up to two (2) months' rent.
Judgment for Prior Lease Violations (§ 47-16-07.1.(1)(b)) – If the tenant has a judgment against them due to violating a previous lease, the landlord can collect up to two (2) months' rent.
Pet Deposit (§ 47-16-07.1.(2)) – A landlord can charge up to two (2) months' rent or $2,500, whichever is greater, if the tenant has a pet that is not considered a service animal or companion.
Returning (§ 47-16-07.1(3)(c)) – All funds must be returned within thirty (30) days from the end period, and possession has been given back to the landlord.
When is Rent Due? (Grace Period)
Rent is due on the day mentioned in the lease. There is no grace period in North Dakota. If rent is not paid on the due date, the landlord can send the tenant a 3-day notice to quit.
Late Rent
Maximum Penalty – There is no maximum late outlined in the statutes. The landlord must enter any late fees into the lease.
NSF Fee (§ 6-08-16(2)(a)) – $40 is the maximum fee that the landlord can charge for a bad check written by the tenant.
Right to Enter (Landlord)
The landlord must give prior written notice to enter the premises for routine maintenance, for showings to prospective tenants or purchasers, or for any other legitimate reason (§ 47-16-07.3).
Resources